Want to track calls to your dental office? Call Sumo can help
Dentists can improve their return on investment by tracking the calls into their practices. Call Sumo now offers software with advanced tracking to monitor marketing efforts and determine their return on investment efficiently.

Mar 28th, 2016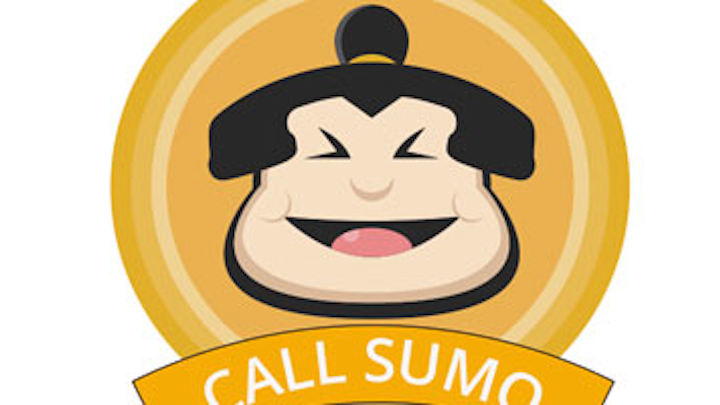 Leading dental marketing company develops comprehensive software for call tracking
Dental Web Now, a marketing software company, last week launched Call Sumo, a comprehensive call tracking software for dentists to monitor marketing efforts and determine their return on investment efficiently.
With years of experience in the dental marketing industry, Dental Web Now identified a need for more expansive analytics when it came to marketing ROI. Call Sumo was developed as a solution for dental office and marketing professionals to be able to handle and track their marketing completely.
"We've taken our experience in marketing for dentists at Dental Web Now and identified the key piece of technology that really helps us excel at what we do," said Ahmed Reza, Dental Web Now CEO. "We look forward to Call Sumo becoming the go-to solution for dental practices and top marketing agencies in the dental industry."
Call Sumo key features
• Integration with dental practice management software—Call Sumo can sync with patient management systems such as Dentrix or Eaglesoft to show actionable, detailed data to identify new and existing patients and marketing opportunities.
• Enhanced caller ID—Call Sumo's advanced analytics and data crunching features identify when a potential new patient is calling with critical information about how the inquirer found the practice and what the person might be interested in.
• Automatic call labeling combined with human call auditing—Call Sumo optimizes the allotted time for call listening by automatic identification and filtering of calls from patients and marketers. This allows more listening time for calls from leads and potential new patients.
• Detailed reports in minutes—Call Sumo users have full access to real-time call logs and multiple automated reports, such as Call Overview Report, ROI Report, and Calls by Source Report. These reports provide quantitative and qualitative actionable data that help users make informed marketing decisions.
• Track all marketing—Call Sumo tracks online and offline marketing such as print, billboards, email campaigns, social media, pay-per-click advertising, search engine optimization, and more.
For a free demo of Call Sumo, visit callsumo.com/request-a-demo.