5 creative ways to increase social interaction on your dental practice website
Maintaining an active relationship with patients is the best way to maximize your dental practice's earning potential and establish long-term patients who become committed to your practice. Here are 5 tips from a practicing dentist to get you started.

Jan 4th, 2016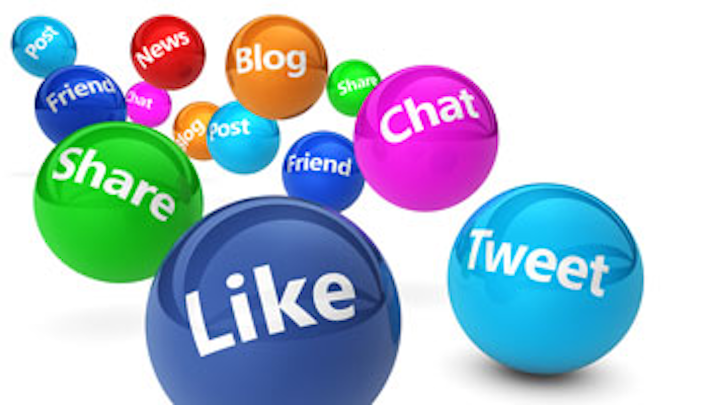 These days every business is about creating the ultimate interactive experience. This includes dental practices, which are in a unique position because of their growing patient rosters, which allow the practices to keep in touch with patients all year around. It is more likely that patients will return for routine check-ups and fully commit to appointments when their dental practice places their activities and promotions on patients' radar.
Maintaining an active relationship with patients is the best way to maximize your practice's earning potential and establish long-term patients who become committed to your practice. Aside from the routine postcard and six-month follow-up call your practice currently uses, socially interacting with patients via social media is a great way to keep current patients informed and develop relationships with new patients searching for a reliable dental practice.
Don't panic! There's no need to be extremely tech savvy when maintaining an online presence. Here are five creative and simple ways to socially interact with patients on your dental practice's website.
1. Add a blog to your website
A blog may sound rudimentary, but it's still the best way to increase social interaction for a dental practice. It gives patients insight on the practice and can explain what specific dental procedures entail. Often a treatment coordinator gives a patient a list of recommended procedures, but does not have time to explain every treatment. A blog gives your dental practice the chance to explain the procedures you offer, what each procedure entails, and how they affect patients' overall oral health. Hesitant patients are more likely to move forward with a new procedure once they understand the treatment and what to expect after the procedure.
Another great way to interact with patients on your website is to enable comments on posts. This allows your dental team to answer generic questions from potential patients, and allows existing patients to comment on procedures they've had done. It's also helpful to use simple tags such as General Dentistry, Whitening, Cosmetic Procedures, or Oral Surgery for the treatment categories your practice offers to make it easy for readers to navigate their areas of interest.
2. Create a question and answer forum
Sometimes patients have questions for their dental practitioner, but time constraints and personal schedules may prevent them from calling in to inquire. A Q&A column on your website gives patients insight on how your practice approaches specific treatments and oral health. This is also a more convenient way for busy practitioners to interact with patients when there isn't enough time in the day to talk to patients on the phone.
3. Add a social media feed

Social media is now the easiest way for people to connect.
Social media is now the easiest way for people to connect. This is also true for businesses that want to reach out to potential customers, or businesses that want to maintain an interactive relationship with existing customers. You can easily add a social media feed to your website with a plugin. This allows patients to view what your practice is chatting about on social media, and encourages them to participate in the conversation. Social media is also great for promoting discounts or posting informative articles about dental procedures and oral health. While new content on every platform is ideal, it's acceptable to cross-promote content. For example, a new blog post can be placed on Facebook with a photo and on Twitter with SEO-driven text. Another great way to use your social media profiles is to have patients sign a release so you can include images of their dental work and testimonials on your website on social posts.
4. Distribute an e-newsletter
Generating a monthly e-newsletter is a simple and effective way to reach out to patients on a regular basis, and to keep committed patients informed. It's important to produce high quality content that provides useful information that's relatable to your patients. The last thing you want to do is send patients unnecessary and annoying emails. Make sure to give patients the opportunity to opt out of the e-newsletter at any time.
5. Show off your social media profiles
Most patients sit in the waiting room for at least five minutes before being called back for their procedure. This means that your waiting area is the ideal place to advertise your social media platforms. By placing clear and bold signs strategically around the office, patients can easily find and add your profile. You can also create a unique hashtag that patients can use when they're on Facebook or Twitter.
Overall, 65% of people use online comments, reviews, and user-generated content before choosing a service. Therefore, social networking and online interaction can be the best way to stay on patients' radar. Creating a solid blog on your website is an invaluable way to create credibility for your practice, and with a Q&A forum you can answer inquiries from potential patients and encourage them to schedule an appointment for more information.
Precious Thompson, DDS, is the founder of Thousand Oaks Dentistry and a board-certified dentist who provides comprehensive general and cosmetic dentistry in the San Antonio area. You can follow her on Facebook and Twitter.