Tuesday Tip from Pride Institute: Why now is the time to update your dental website
How long has it been since you've updated your dental website? Have you given it attention since Google updated its algorithm? Now is the time to make sure your website is doing its job effectively.

Apr 12th, 2016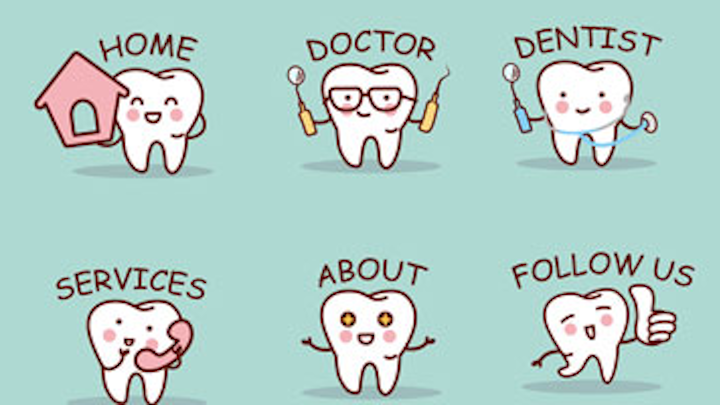 How long has it been since you gave your dental practice website a little TLC? Six months? One year? Even longer? If it's been over a year since you updated your website, it's time to give it some much-needed attention.
When Google announced the major shakeup of its algorithm, the company began rewarding higher rankings to sites that use responsive design, effectively punishing sites that are not responsive. Responsive design is a method of building a website so that it will be fully functioning regardless if the user is on a computer, smartphone, or tablet. Google had long been recommending the use of responsive design, and with the latest update to their algorithm, they now have all but mandated it.
Why should this matter to dentists?
• 86% of mothers (the main health-care decision-makers in the household) rely on search engines, including Google, to find information online
• 97% of dental patients prefer to click rather than call the practice, so they need to be able to search for and access your website
• 61% of users who visit a website that isn't mobile-friendly will leave to visit a competitor's website
So what's a dentist to do? First, check out this helpful tool from Google: google.com/webmasters/tools/mobile-friendly/.
By simply entering your website's URL, you can instantly determine whether or not Google views your site as responsive. What's great about this is that if your site is not in compliance, Google provides a list of updates to make in order to get your site back in its good graces.
If your dental website is not responsive, contact your web designer to make the necessary updates. Just as you encourage your patients to keep a regular maintenance schedule, your website needs regular attention to keep working effectively.
For more insight into dental website best practices, visit my blog at minoamarketing.com. You may also follow me on Twitter @naomi_cooper or "Like" Naomi Cooper – Minoa Marketing on Facebook atfb.com/minoamarketing.
RECENT TUESDAY TIPS:
Leadership in dental practice—easy to talk about, hard to do
Are you sharing all the right information with your team?
5 ideas for enhancing patient loyalty

Tuesday Tips from Pride Institute are provided weekly on their Facebook page as well as in this column in DentistryIQ. To ensure you don't miss any of Pride Institute's proven methods to take your practice to the next level, visit prideinstitute.com, and like them on Facebook.
---
For the most current dental headlines, click here.

---