Two new ways to use the power of mobile marketing to acquire new dental patients
Mobile devices may serve as powerful marketing tools for dental practices.

Mar 27th, 2013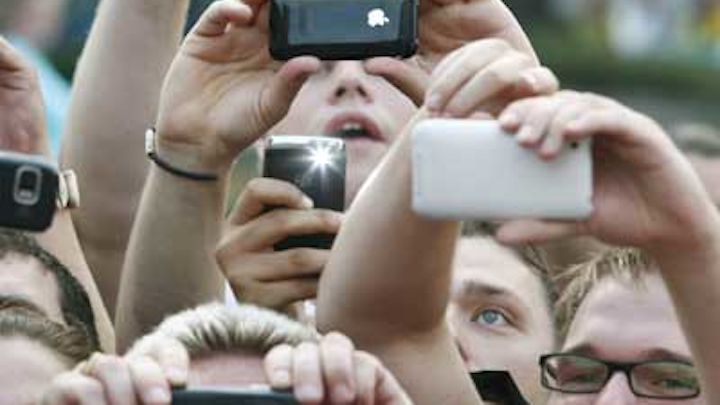 A recent survey found that, astonishingly, almost 25% of patients say they would rather go a week without their toothbrush than a week without their mobile phone. There is no doubt that Americans love their mobile devices. In fact, the Pew Research Center reported that mobile tools such as smartphones and tablets are now a primary source of Internet connectivity. Mobile is without a doubt one of the fastest growing trends, and according to Deloitte, the one most likely to impact every aspect of health care.

The fact that most patients have gone mobile is good marketing news for dentists looking for new ways to retain existing patients, attract new patients, offer educational materials, and generate media attention for their practice. Mobile holds the answer to all of these practice marketing goals.

Launching an effective digital mobile campaign is neither complicated nor expensive. This article explores two amazing examples of innovative digital marketing campaigns with a mobile focus that can be set up in a matter of days for less than the price of a weekend spa getaway. Whether the practice goal is patient education, patient acquisition, patient retention, or attracting local media attention to position the practice as a community leader, mobile is definitely the way to go.

Mobile Marketing Strategy No. 1
Turn your existing promotional materials into a digital marketing portal
Brand new technology called "markerless image recognition" allows you to turn virtually any image into a very cool digital marketing tool. One of the first campaigns to use this mobile marketing technology was Cadbury, who turned its candy wrapper into a game portal.

How easy is this? By simply holding their smartphones over one of your promotional toothbrushes, tee shirts, or brochures, your patients can "blip" the image on that item and be virtually transported to a quiz or survey, patient education site, video, contest, downloadable information packet, or any patient education or marketing promotion. Just think. Your patients will not only get a free toothbrush, but that toothbrush can link them to an exciting video or a page of dental health tips. In this scenario there is no need for QR codes, those black and white squares that act as readable bar codes. An image triggers your marketing, patient acquisition, or educational campaign — any image you chose.

This new technology is already available, is simple to add to your current marketing campaign, and is gentler on your marketing budget than a traditional ad or new brochure.

CONSIDER READING:Attracting top dental talent
CONSIDER READING:9 marketing tips from dental practice management experts

Mobile Marketing Strategy No. 2
Turn your practice logo into an interactive mobile marketing campaign

Another innovation in mobile marketing is the "snap tag," technology that turns a dentist's logo into an interactive campaign. Here's how it works. Patients simply snap a picture of the logo with their phone and send it to a platform that instantly triggers a response, such as offering a coupon, a special offer, or a link to a video or educational materials. The benefit of a snap tag campaign is its simplicity — all patients have to do is pull out their mobile phone and take a picture of the practice logo. The technology is fast to implement and puts no burden on a dentist's own servers. The campaign can be modified, updated, or changed quickly and inexpensively.

Who's "snapping" already? Ocean Spray used the technology to offer grocery store shoppers exciting new recipes for their cranberries when customers snapped a picture of the Ocean Spray logo.

But this technology isn't reserved just for major brands. It is affordable enough for even the most modest dental office to add to its patient acquisition, marketing, and education mix.

E.M. Kaye is the author of "Virtual Leader: Game-Changing Skills and Strategies of the New Enterprise Manager" and the founder of the Association of Virtual Worlds. To contact E.M. Kaye visit www.DentalMarketingInnovations.com or email KayeClientServices@gmail.com.