Is Google+ really the next big thing for your dental office? Part 2
There are many advantages to getting your dental practice on Google+

Mar 5th, 2014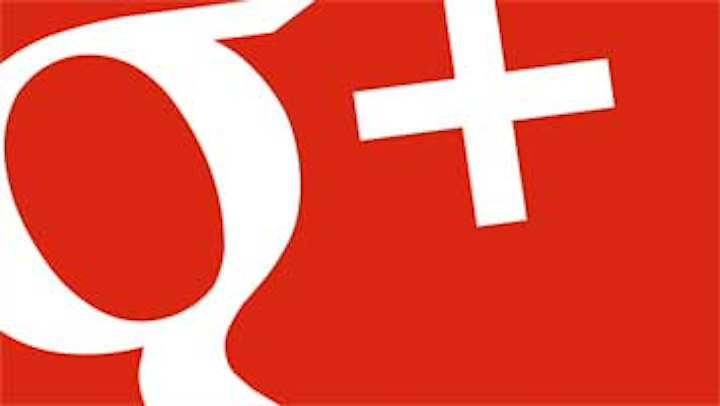 "Patients are more fickle than ever." – Timothy Chapman, DDS

I couldn't agree more with Dr. Chapman's statement, and I believe the Internet has been one of the leading factors of patients being "more fickle than ever."
In Part 1 of this article I promised to answer the burning question, "Why is Google+ worth my time, when I'm not even sure online marketing is worth my time in the first place?" I hope the light bulb is coming on in your mind. If you're still on the fence, stick with me through Part 2. You won't see results if you're straddling the fence and are stuck in a time warp.
You need to tackle online marketing wholeheartedly to see tangible results. Step 1 is realizing and accepting that long gone are the days when a dentist can set up shop without any marketing, save a Yellow Pages ad, and have patients show up at his/her door for dental work. It is also not a given that buying a successful practice will ensure your success.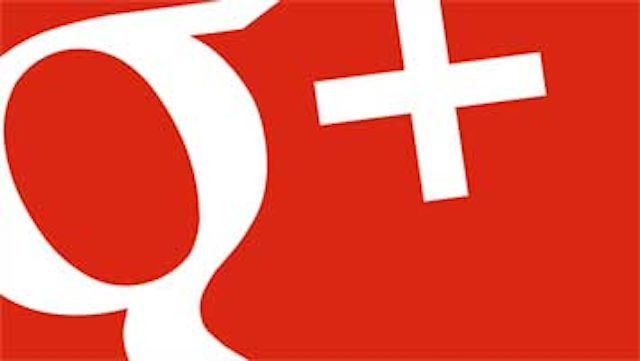 I've seen dentists buy thriving practices, only to see 75% of the patients leave after the first dentist moved on. The Internet has made more data available, and has made "sharing" as easy as possible. If a patient realizes their "dental experience" is subpar in any way, then they are apt to try something different.
For instance, if you don't have super high-tech equipment, or a spa-like office, then you might start to experience the attrition that can be very costly to your practice. If patients find out online that there are better experiences somewhere else, they'll move on. Have you experienced this?
Back to Google+ and social networks in general. If you're looking for a quick fix, then a social network such Google+ is not what you're looking for. The key is attracting new patients and engaging your audience, be it new or existing patients. You have to be into social networking for the long haul. Facebook doesn't provide you with the discovery factors that Google+ has so that you can connect with people you don't know. LinkedIn is very businesslike and has some of the same limiting factors found with Facebook. Google+ is "deeper" than Twitter since you're not limited to 140 characters in a post. But all these social networks can be used to bring in new patients when used properly. In my mind Google+ sets itself apart by having all the positive aspects with no limiting factors. The key is using your social networkswell.
----------------------------------------------------------------
RELATED ARTICLES:
LinkedIn tops Facebook for producing new dental patient traffic
Why what you do (and what you did years ago) online matters to your career
Gain more patients with reputation marketing for your dental practice
----------------------------------------------------------------
Google+ allows you to build different circles of followers. You can keep dentist friends in one circle, potential patients in one circle, personal friends in one circle, dental sales people in one circle, etc. By splitting your network into circles you can choose with whom you want to share posts. Maybe Dr. Joe is a good friend, but when it comes to patient attraction, do you really want Dr. Joe, your competition, to know what you're doing? If you want to post a special offer to prospective patients you might want to have them in one circle, and existing patients in another circle, so you can send separate offers to different circles you've created for your convenience. (Just don't forget to switch patients from the prospective circle to the existing circle when they become patients!)
You can also build communities or groups on Google+. If you wanted to start an "Invisalign Orthodontics in Nashville" group, or "Successful Sleep Apnea Treatment in Chicago" group, you can. By offering patients quality educational opportunities, you will build trust. Prospective patients will be more apt to walk through your front door for their first appointment, and your existing patients will be more apt to accept your case recommendations.
Google+ Local has replaced Google Places. Many dentists have already taken advantage of their Google Places for business, and if you fall into this group, all you need to do is use your Google Places dashboard to control your new Google+ Local Page. If you do not have Google Places, and there is already a Google+ Local Page associated with your practice, navigate to that page, and click on the "Manage This Page" button. If you don't have a Google Places account, and no one has set up a Google+ Local Page for you, then you need to create one. Remember to make sure your business does not have a listing before you create a new one. You don't want to have two!
I hope these statistics have convinced you to start taking advantage of Google+ and Google+ Local, but here are a few more statistics to consider:
• 93% of customers expect companies to have a presence on social channels
• 85% of customers expect companies to interact with them on those social channels
Online reviews have given social media a negative side that you cannot ignore. The harsh reality is that people will talk about you and your practice online whether you want them to or not.It doesn't really matter if you have set up a Google+ Local Page or not, anyone can set up a Google+ Local page for your business if one is not online already. By claiming your Google+ Local Page you can keep a close eye on reviews. You'll have a place where you can actively shape the conversation, respond to patients' reviews, and learn a lot about your practice so you can improve.
If you choose to ignore reviews, then you have no vehicle for improvement or damage control. Negative reviews can really put a damper on your marketing efforts and ruin your online reputation. Reviews aside, by claiming your Google+ and Google+ Local Page you will be able to mold the perception patients have of you and your practice. Just as you mold the way patients view your office when they walk in your front door, now you can predispose them to love you before they show up for that first appointment.
TRUTH #1 - The best hands-on dentist is not often the one who makes the most money. The best marketer is generally the dentist in town who makes the most money.
TRUTH #2 – If you are not very outgoing or engaging, don't worry. The Internet is an easy place to fake it by hiring someone who can make lots of people "Like" you!
You need to realize this is the generation of "sharing." The Internet is the bane or the boon to any business. It's up to you to embrace change and make it the boon that helps you engage patients in a new way.
Google+ may or may not be the next big thing. What I'm 100% convinced of is this — between YouTube and Google, Google dominates online. If you want to optimize your Google search results and supercharge your SEO, then start using Google+ and Google+ Local. I could literally write a whole book about the different aspects of Google+ you can put to work for your practice, but the key to winning any race is to start with the first step. Take it!
Lisa Newhouse is a Growth Hacker (first woman GH in the dental profession) and cofounder of Growth Hacker Central. Growth Hacker Central is the leading provider of dentist SEO, dental web marketing, and growth hacker marketing for dentists. Lisa was a dental pharmaceutical sales professional for 13 years before transitioning into a social media marketing expert for GHC and Practice Doctor Management.