Are you feeling the pinch of competition in your dental office? It hurts!
There is a lot of competition out there for new patients in dental practices. Dr. Rhonda Savage helps dentists get them into the door.

Jul 8th, 2014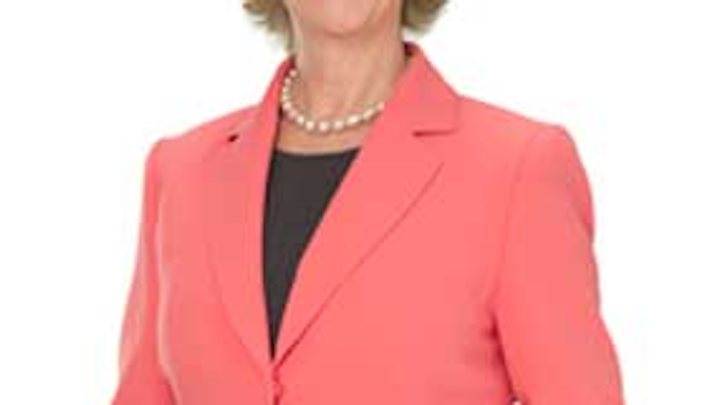 If your town is like most, there is more competition out there fighting for those "good" patients. Dr. Rhonda Savage, lecturer and CEO of Miles Global Dental Consulting and Savage Dental Marketing, talks about ways to take control in a competitive market.
Q: What is contributing to the rise in competition?
A: There are a number of factors, including a denser concentration of dentists in prime population areas. Another factor is the advent of regional or corporate practices. These practices bring with them professional marketing support and big marketing budgets, and the main focus of their high impact advertising is to bring new patients through the door. This really raises the bar for the independent practices that want to get noticed.
Q: How is the corporate approach different from that of an independent practice?
A: There are a few key differences. First, they have a plan in place that calls for consistent long-term communication. Their objective is to build a recognizable brand that gets stronger month after month and year after year. Second, they have professionally designed communications that they know will resonate with the patients they're targeting. Finally, they use an integrated approach to cover all the communications bases. It's not a piecemeal approach.
Q: So how can an independent practice compete more effectively?
A: Good marketing is a marathon, not a sprint. Don't let someone sell you a "magic pill." Having a solid communication plan and systems in place to make it easy to execute the marketing month after month is key. You need to have all the basics in place to cover outbound marketing, inbound marketing, and existing patient communications.
Q: What are the marketing statistics for most practices?
A: Your considerations should include your demographic population, the competition, and your goals. If you're interested in marketing toward elective services, which I highly recommend, you'll need an excellent demographic and psychographic report that's written for dentistry. You'll need measurement tools to determine your return on investment. If you're in a highly competitive area, you also need to look reasonably at the effectiveness of your marketing dollars and expect to spend more to compete with your colleagues. If your goal is to move your practice, bring in an associate, or build your practice for retirement, then you will have a higher need.
Q: What kind of budget does a practice need if it wants to grow?
A: What are your goals? To build a patient base, you need to spend 4% or more of your collections annually. One young doctor in a town in Missouri spent 21% of her budget annually to start a practice from scratch. Part of the budget included the amount of PPO adjustments required to participate, which is one way to build quickly. But what kind of patient are you looking for? PPO participation is one way to start, but if you want a gradual shift away from PPO dependency, you need to market.
You'll need to have:
A comprehensive plan and strategy
A well done website and mobile site with SEO and SEM
Social media marketing
Marketing to new people in town
A mailer campaign
A strong internal marketing program, including great phone skills
A graduated thank you program and a strong referral system
Dentists want a comprehensive, affordable, yet high quality marketing solution. They also want something that's easy to implement, staff driven, and sets them apart from their competitors. Evaluate your practice from top to bottom and ask, "What are our new patients' experiences?" and "How well are we doing getting patients back in the door?"
Q: Why don't most dentists have a solid plan in place?
A: I've worked with hundreds of practices, and most dentists don't know what a complete plan looks like, or how to implement it if they do have one. Marketing isn't a practice's time or focus. Cost is a factor, and so is knowledge. Most dentists aren't trained as copywriters, graphic design artists, or marketing experts. Having experts makes a difference.
You need a long-term approach to help you build your brand and compete effectively for those new patients that are the lifeblood of every practice! You'll find our systems are cost effective, have high value, deliver return on investment, and are simple to maintain. For a complimentary, live webinar, contact me at Rhonda@SavageDentalMarketing.com.
Rhonda Savage, DDS, is the CEO of Miles Global, an international dental training and consulting firm. Her speaking and publishing topics include women's health issues, leadership, and business management. Her 35 years in dentistry include roles as a dental assistant, a front office staff member, and a private practice dentist. Dr. Savage knows the demands of quality patient care, leading a winning team, and running a successful business. Visit MilesGlobal.net for her training products. To reach her regarding speaking or consulting services, email Rhonda@MilesGlobal.net.