4 bad excuses dentists use to avoid Internet marketing
Dentists should not avoid, but embrace Internet marketing. This dentist explains the successes of her dental practice.

May 28th, 2014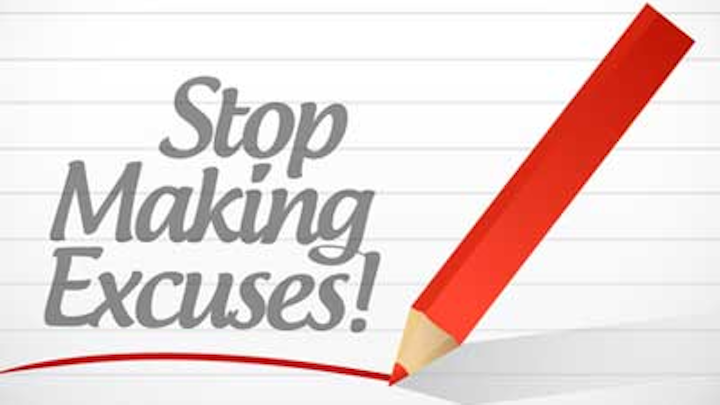 In my experience, Internet marketing has helped my dental practice more than anything else I've tried. I've gotten lots of new patients just from hiring an agency to do search engine optimization (SEO), among other things, for me. Although it's very useful, many of my colleagues are afraid to make that leap to Internet marketing for various reasons. But these reasons aren't credible and they lead to less qualified people taking business from the dentists who really know what they're doing.
1. I don't need to use Internet marketing, I send out postcards.
Dentists have been using postcards for a long time, and while they can be effective for getting your name out or reminding current patients to come back and see you, there's a very limited radius around your practice. The great thing about Internet marketing is that it makes you visible to the right people when they're looking for you. When people are searching for a dentist in their area, if you've marketed correctly you'll show up when they want you to, not in their mail that they'll throw away.
2. Internet marketing doesn't work.
Yes, it does. If it didn't work, I wouldn't be getting the results that I am, and neither would all of the other dentists around the world using Internet marketing. This stuff really works, and what's great is that if I hadn't seen results or the ROI that I was promised, I could have cancelled my contract. Luckily, I have a good company and they take good care of me, but if they didn't I would not have to keep working with them.
3. My patients refer me through word of mouth.
That's great, but it's not enough. For any non-dentists reading this, how many times have you actually referred someone to your dentist? This rarely happens. Nobody talks gossip about their dentist or goes around telling their friends what an amazing time they had at the dentist office. If you're getting a lot of referrals, that's great, but you probably want more business. Depending on how much you invest in your marketing budget, you could be seeing a huge number of new patients, and we could all use more new patients.
4. I don't have the money to spend on that.
This is a baffling one because if you get a good company to do your SEO and Internet marketing, your ROI will be through the roof. Digital marketing has been very effective for me and I've gotten so much business from new patients. By spending a couple thousand dollars on marketing, I get tens of thousands of dollars back. It is definitely worth the investment.
Dr. Ashlea Drakeford is the owner of For You Dental in Dallas, Texas. When she's not managing her practice, she loves spending time with her family.