All dental marketing goes through the front desk
The dental office front desk staff are important team players when it comes to the success of marketing the practice. They need to be properly trained and informed about any upcoming campaigns so they know what to expect and how to assist.

Sep 20th, 2018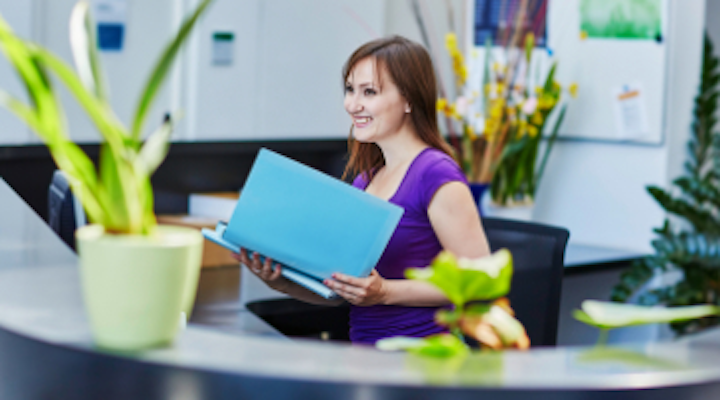 When engaging in a marketing initiative, dental practices are well advised to consider what might be their weakest link. In this regard the biggest culprit, somewhat surprisingly, is often the front desk.
In our experience, far too many marketing programs have not reached their potential, or worse, they've inflicted damage, not because front desk personnel lack competence, but rather, they lack preparation. Here are our top five challenges to consider when preparing your front desk within the context of social media marketing.
Friendly works
The front desk staff needs to be informed that marketing is being done for the practice, and that a portion of the incoming phone calls they receive will be from prospective patients seeking more information, or hopefully, wanting to make an appointment. That means they must introduce themselves by name, say the name of the practice, and above all, ask how they can be of help. Sounds easy, but it needs to be done, and when it's not done, the results can be debilitating.
The power of the front desk to influence the fortunes of the practice is almost incalculable. One large practice we worked with saw their new-patient growth sink from 53 in July of 2017 to four in July of 2018. The only material change in the practice was a change in the staff at the front desk.
Listen up
There are any number of software tools that can record incoming calls and allow you to listen to the calls later, or live if needed. In truth, the only way to be truly effective in supervising front desk staff is to listen to how they are doing their jobs while you are busy doing your job. Two of our software suggestions are Patient Prism, which is focused exclusively on dental practices, and CallRail to record and analyze calls.
It's not enough to hope front desk staff members are managing incoming calls well. Nor is it enough to assume that because they are intelligent and personable people that they're managing incoming calls effectively.
Remember, if you're spending real dollars to create incoming calls and those calls are lost due to poor preparation, the cost per acquired customer goes up and the return on investment (ROI) in your marketing investment goes down . . . forever.
Watch a short video from Shay Berman here.
Spread the word
When you're doing promotions on social media, it's vital for the front desk staff to know and understand specific elements of the promotion. For instance, if you're offering dental implants for the low price of $599, and your staff was not told about this promotion, they're likely to kill any incoming leads by telling people that no, that's not the price. This will leave prospects believing that your practice engages in deceptive advertising.
Also, practices may find that ethnic populations are fertile ground for new patients. This is because, among other reasons, the advertising environment is less cluttered, and advertising offered in native languages as opposed to traditional English language ads is often met with appreciation. But if this is something you choose to do, there must be multilingual staff members available. But even staff members who do not speak another language should understand what potential patients will sound like when they call.
Selling 101
While the task facing front desk staff is to pick up the phone, their responsibility is, among other duties, sales. For instance, when a prospect calls and says, "I'm on Medicaid," the response should not be, "We don't accept Medicaid," before hanging up the phone. It needs to be, "We work with a number of plans and in addition we offer competitive pricing for new patients and payment plans, if that works for you. We know you're seeking quality care, so let's see what we can work out for you."
The ambassador of reviews
The front desk staff is ideally positioned to receive patient reviews. They talk to patients on the phone. They see patients when they walk through the door. And they see patients again before they leave. These three areas give them unprecedented access to ask patients for reviews and to develop ways to make it easy for patients to provide these reviews. In many instances, all it takes is to ask.
There's a larger, more important and strategic aspect to patient reviews. If and when your practice receives a bad one, you're forced into defensive and reactive mode in order to get positive reviews and bury the bad one. But without experience and skill in this area, this effort may not succeed. The bad review might remain top of page, destroying goodwill and undermining new business.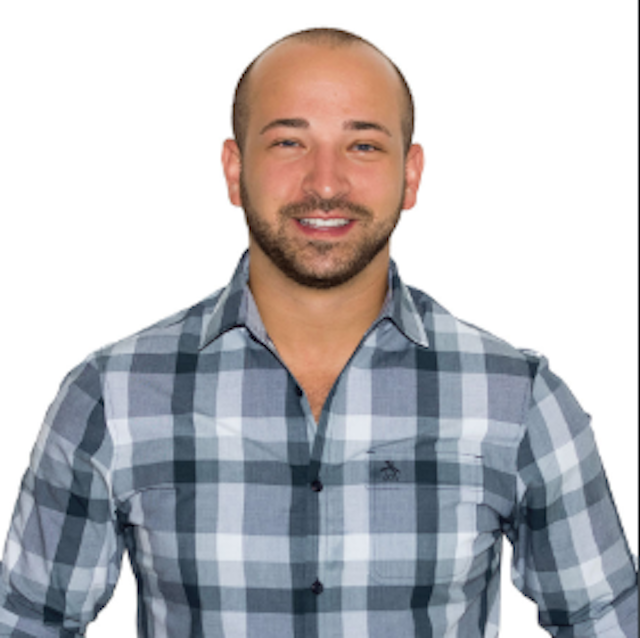 Shay Berman is the founder and president of Digital Resource, an internet marketing agency that specializes in helping dental practices increase their patient volume and revenue through innovative digital marketing programs. Mr. Berman attended Michigan State University, where he learned from some of the Google executives who taught there. This knowledge, along with extensive experience in the dental business, has been instrumental in his success advising dental practices. Contact him at shay@yourdigitalresource.com.
---
For the most current practice management headlines, click here.

---
---
For the most current dental headlines, click here.

---