:Dentalplans offers its first telehealth plan
:DP HealthNow plan offers 24/7/365 access to medical care
May 4th, 2015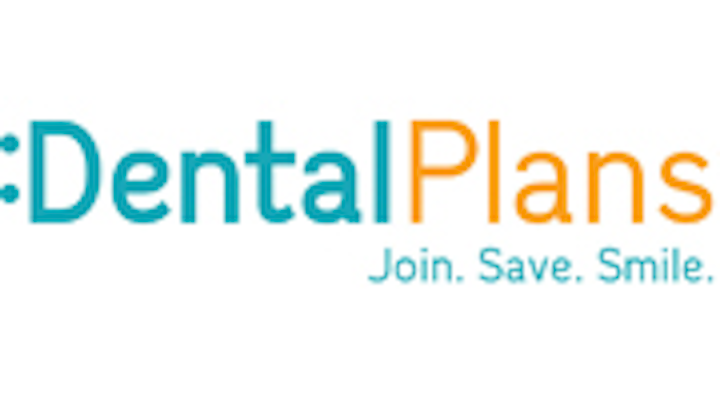 :DP HealthNow plan offers 24/7/365 access to medical care.
:DentalPlans is expanding its network of programs by adding :DP HealthNow, the company's first telehealth medical plan.
":DP HealthNow is a convenient, affordable way for patients to access quality medical services to address common medical issues. Plan members can save money and time by u

sing the service, potentially avoiding costly visits to urgent care clinics and emergency rooms," says Bill Chase, vice president of marketing for :DentalPlans.
The New England Health Institute estimates that 56% of emergency room visits are non-emergencies, wasting $38 billion per year in health care spending.
In fact, a recent report by Software Advice, Healthcare Informatics, found three-quarters of patients who have never used telehealth said they were interested in trying such services in place of an in-person medical visit. Of all respondents, 71% reported they would "strongly prefer" or "somewhat prefer" online care for minor medical ailments.
:DP HealthNow provides participants with inexpensive access to some of the best modern healthcare. This bundle of first-class services delivers expert advice and professional services that can be conveniently accessed around the clock via phone, the Internet, or a smartphone app.
The :DP HealthNowoffer includes:
• Doctors Online (eDocAmerica): Email, phone, and app (Apple/Android) access to the eDocAmerica medical team; online access to a health video library; healthy lifestyle assessment tools; and weekly health tips via email from physicians.
• Health Wealth Connection: An innovative wellness program that addresses the complete spectrum of physical, mental, and financial health. It's like having a health coach, financial planner, nutritionist, and counselor all in one place. Program includes tips from Suze Orman, Deepak Chopra, Geneen Roth, Dr. Mark Hyman, and more.
• Medical Bill Saver: Experts who know the ins and outs of billing practices will negotiate with providers to help patients save. Negotiators can often save patients 25 to 50% on uncovered medical or dental bills over $400. You'll receive an easy-to-read Savings Results Statement with negotiated payment terms.
• Medical Health Advisor: A Personal Health Advocate can provide support in resolving insurance claims, help with Medicare and other government insurance programs, finding "best in class" medical services, researching current treatment options, making arrangements for in-home services after hospital discharge, finding elder care options, and more.
• Nurseline: Consult with a registered nurse to get information on a range of concerns including appropriate treatment options for minor emergencies or illnesses.
• Telehealth: 24/7 access to a nationwide network of U.S. licensed physicians for consultations via telephone and online video. Physicians discuss symptoms, recommend treatment options, diagnose many common conditions, and prescribe medication when appropriate.
This plan is NOT insurance.
The plan is not insurance coverage and does not meet the minimum creditable coverage requirements under the Affordable Care Act or Massachusetts M.G.L. c. 111M and 956 CMR 5.00.
For more information visitsdentalplans.com/.