Quality dentistry: What does that really mean?
What dentists believe is "quality" dentistry and what patients look for in a "quality" dentist may not be the same thing. What do dentists need to know about what their patients want? This long practicing dentist has a pretty good idea.

Jan 8th, 2016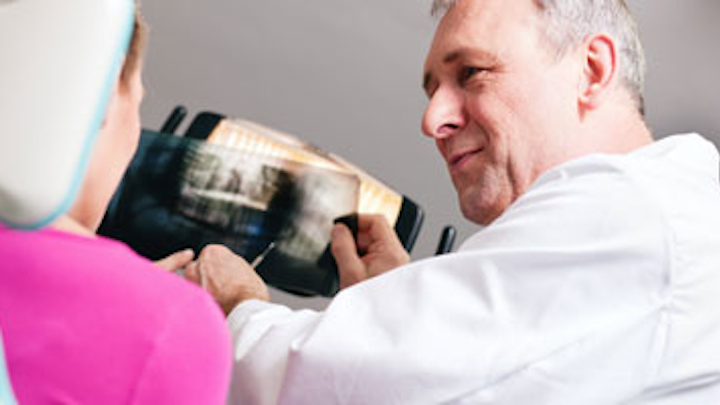 In my 35 years of practicing in this wonderful profession, I've noticed that most dentists I meet seem proud of the dentistry they provide for their patients. By and large, I believe dentists try their hardest to deliver the best service they can. With all the new technology available, the bar is being set higher and higher. Dentists should be acknowledged as a group for their dedication to the constant search for ways to improve our craft.
Dentists are drawn to the technical aspects of dentistry by their temperaments and preferences for all things scientific. It takes a special type of person to do the precision work required in this field. Dentists' ability to concentrate, persistence, and patience to accomplish tasks sets us apart from the majority of the population.
Because of the technical requirements and our analytical preferences, as a group dentists tend to see our profession through a lens that outsiders can't understand or appreciate. Our patients seldom have the capabilities to evaluate our procedures and processes on a clinical level. All they're able to perceive is what they see and feel.If we want to truly please our patients we must understand quality from their perspective, and then pay as much attention to those details as we pay to our margins.
Years ago I was part of a university research project that studied patients' perception of quality service. We did quality assessment surveys with the participation of more than 6,000 patients and 80 dental practices from all over the country. Gleaning information from a well known business book, "Delivering Quality Service," along with the results from our patient and practice surveys, we concluded that there are four universal aspects or dimensions that are mandatory to delivering quality service in dentistry. From our research we were able to better understand what patients require from their perception of quality.
The four dimensions of quality from the patient's view are empathy, responsiveness, reliability, and capability of the dentist and dental staff. The first two dimensions are based purely on the relationship between the professionals, the patient, and the resulting feelings of the patient. From our survey results it was clear that empathy and responsiveness by the dentist ranked highest in patients' perception of quality. Both of these dimensions combine to create a feeling of caring sensed by the patient. The dentist's technical prowess has little to do with achieving satisfaction in these areas.
What we learned is that quality from a patient's view has not only an objective component of the dentistry, but also a heavily weighted subjective element. Dentists' technical excellence portrays our competence at delivering dentistry within the profession's guidelines. This is sensed by patients based on our reliability and perceived capabilities. The other side of the quality coin is unregulated by any standards other than the needs of the patients. Dentists have little to no training in the aspects of quality that have the most value to patients.
From our research we verified that the subjective half of quality is most important from the patient's point of view. Our relationships, attention, caring, and understanding of patients' needs and wants are first and foremost in their eyes. They place the highest value on what they feel. The objective elements that dentists pay most attention to are obviously important to patients, but as noted, patients are often not able to evaluate the quality of the work being performed.
If we want to achieve quality from the perspective of our patients, we must understand how to accomplish it. Here is what these dimensions are and what they mean to patients.
Empathy—Understanding and identifying with another person's situation, motives, and feelings
Responsiveness—Quick to respond and react sympathetically to someone's needs and wants
Reliability—The ability to do things right the first time or make it right if things do go wrong
Capability—The inherent knowledge, power, qualifications, degrees, and skills that precludes doing something in the proper fashion
Dentists can work on becoming more technically capable by attending any of the numerous technical continuing education programs available. There is no shortage of support there. But where can we go to learn to be more empathetic or responsive to our patients? Is it even possible to teach someone how to care? Even if there were programs available to help dentists improve in these areas, would we attend when most of us are really only interested in improving our technical skills?
Awareness is the first step toward learning anything new. Real quality from our patients' standpoint is more than just the technical aspects we provide. Achieving a high level of satisfaction from our patients results in improved referrals, higher case acceptance, profits, and a happier staff. As a long-time practicing dentist, I feel like there's nothing that surpasses the appreciation and gratitude of a satisfied patient. I've learned through the years that those reciprocations are earned only after giving patients much more than quality technical dentistry.
D. Scott Trettenero, DDS, has maintained a solo dental practice in Fort Myers, Florida, since 1982. He is the author of "Master the Mystery of Human Nature—Resolving the Conflict of Opposing Values," and "Unlocking the T-Code." He can be contacted at strettener@aol.com.
This article first appeared in DE's Expert Tips & Tricks. To receive practice management articles in the e-newsletter twice a month, visit dentistryiq.com/subscribe.
The author referred to:
• Martin GD, Trettenero DS. The customer is always right. Dental Economics (Feb 1998), pg. 51-52
• Zeithaml VA. Delivering Quality Service. New York: The Free Press, 1990
• Martin GD, Trettenero DS. Researchers use electronic device for practice assessment. Dentistry Today (June 1998), pg. 34
• Trettenero DS. Master the Mystery of Human Nature—Resolving the Conflict of Opposing values. Bloomtington In: IUniverse, 2015