5 vital steps to successfully improve case acceptance in dental practices
Case acceptance is important to the well-being of any dental practice. How to get that acceptance from patients involves a multitude of steps. Dental assistants are a vital part of the team when it comes to making patients feel at home and well cared for at the dental practice.

Feb 17th, 2016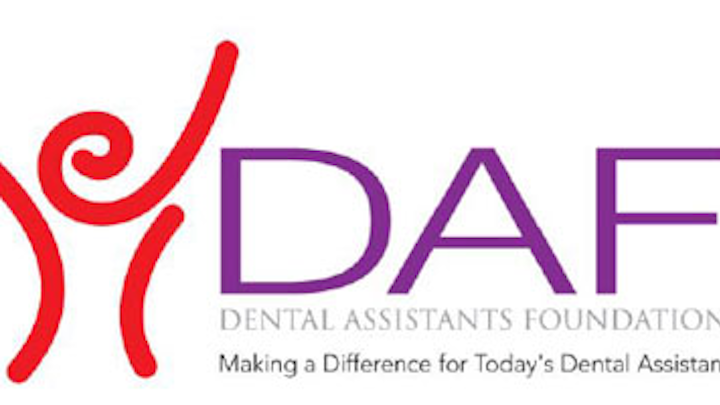 The Dental Assistants Foundation (DAF) is committed to enhancing the profession of dental assisting by supporting education and scholarships in an effort to advance professional growth and development of dental assistants. For information contact jenblakecda@indy.rr.com.
Today's dental patients are more knowledgeable than ever before about the availability and importance of oral health care and those who provide it. This makes it vital for you to emotionally engage your patients with your practice. Developing a strong relationship requires sharing valuable information about your quality of care. Trust, sincerity, expertise, and how you deliver care will significantly impact your case acceptance.
Consider other factors that influence case acceptance, such as emotional and/or financial uncertainty from a patient, or verbal/non-verbal cues from the provider when delivering the treatment plan. Team members may be excellent clinicians but poor communicators. If a dental team is not able to communicate the necessity of the treatments the practice is able to provide, it's unlikely they'll be given the opportunity to provide them.
Additionally, if a team is not able to instill a feeling of trust in keeping with the practice's desired brand culture, patients will miss out. They will be less receptive to being educated due to their emotional vulnerability, their financial uncertainties, and their fears. Fear is always the back seat driver to perfectionism in achieving optimum outcomes for patients.
There are ways to ensure your practice is successful at gaining an advantage in the trust arena, which leads to increased case acceptance. Follow these f five vital steps toward obtaining a "yes" from patients.
Case acceptance begins with a strong team
There are three basic types of leadership—laissez-fair, autocratic, and design office collaborator. Laissez-fair is a French term that essentially means "hands-off" in terms of management styles. It implies that the leader, in this case, the practice owner/manager, feels their team is capable of completing all duties with minimal or no direction. Autonomy can be good, but too much can cause a lack of procedural protocol, which leads to an inefficient practice.(1)

Autocratic leadership is the opposite. This leader assumes the team is incapable of completing their duties without detailed instructions, and the leader's way is the only right way of doing things.(1) This approach causes team members to feel devalued. Low morale follows and as a result, cooperation and commitment to the practice also dip. This leadership style denies the viability of other's opinions or ideas. This may halt progress or keep the practice from adopting innovations that could help increase profits and provide better care.
Design Office Collaborator (DOC) leadership is the style best suited to care driven® group practices. Leaders who understand this transformative role of design thinking and collaboration in their office embrace its traits and tenets. They are able to command in times of change. We call these leaders DOCs. Designers, or those open to change, actively engage and support congruency in collaborative change. Historically, design changed "things." Now it changes services and interactions.
Looking ahead, design will change the dental industry. The strength of a practice led by a DOC leader depends on creative ideas, innovative thinkers, skills, and goals of all team members. That strength is shared on a platform of equals. When a team member knows their opinions and thoughts are truly being heard, and that their talent and skills are being optimized, it boosts their confidence and gives them a renewed sense of passion for enhancing the practice.(2)
According to job satisfaction surveys, workers leave employers, not the place that employs them.(3)Human psychology dictates that emotions or moods are proximal, and that we unintentionally affect those around us. Since most waking hours are spent at the workplace, team members are the most notably affected by the mood of the boss. Bosses need to be aware of their attitudes and actions and consider the effect they have on the rest of the team.(4)
Bosses need to build a strong relationship with the team based on trust and credibility.(5)They need to demonstrate integrity in all situations in the practice, morally, ethically, and honestly.(6)
1. Contact
Make meaningful contact and begin to establish a relationship with patients. Dental practices can do this by hiring a concierge extraordinaire. Appoint one or two top team members for these responsibilities (Table 1).
The concierge should be able to prepare patients for an extraordinary experience with a comfortable, open atmosphere. The concierge's thorough pre-appointment meetings with patients will provide useful information for the team, but also build relationship equity with the practice.
2. Clarity
Create a value proposition opportunity. This enables the practice to learn more about patients and where they are medically, emotionally, clinically, and financially. Conduct an inner-view instead of an interview in which you ask open-ended questions. This will encourage patients to talk about their needs, wants, and life circumstances, and what led them to you. This will help ensure that you get a "yes" to your treatment recommendations.
This is also the time to tailor your interactions with patients based on whether they're new, an emergency patient, or an existing patient. The new patient approach is discovery-driven. You and your team are gathering "intelligence information" about their health, as well as their esthetic goals. Listen intently and watch their face and body language. Accurate notes will provide a strong basis about the patient and his or her needs.
The emergency patient approach is need-driven. These patients need immediate treatment, but after that care, the new patient approach can be implemented. The existing patient approach is maintenance-based. These patients have a comprehensive treatment plans in place, but in the event of a change, they may need updated treatment recommendations. Take them through the new patient approach and anticipate optimum results based on their continued care and updated treatment plan.
All three types require a baseline record and risk-assessment that includes medical and dental history forms, a question and answer session, x-rays, camera/digital/CEREC images, intraoral/extraoral imaging, oral cancer screening, models (face-bow, etc.), and risk assessment documentation (Table 2).
3. Create risk assessment, care plan, and present
Present your multi-disciplinary team approach and detailed treatment recommendation to the patient. It's important that team members engage at the touch-point moment (especially the financial facilitator) of the diagnoses. You'll need to outline the process necessary to deliver the best results possible. If you consistently under-promise and over-perform, then a patient's transformation will appear much more measurable since you will have delivered a higher level of care than expected.
Deliver optimum results to your patients in the four areas of oral health—periodontal, biochemical, functional, and dentofacial (Table 3). Clearly explain the available treatment options and their benefits so that realistic expectations can be established for a well-delivered care driven® plan.
4. Commit
Present your care driven® plans, including financial investment. A care driven® plan not only increases a patient's understanding of what's involved in their transformation, but also enhances their understanding of how this transformation is an investment in their health. This is the integral conversion moment and value proposition.
Your patient's decision about whether or not to proceed with treatment will ultimately rest in the hands of their emotions, not their finances. That's why it's paramount to promote the value-added benefits of your brand, such as greater self-worth, confidence, and whole-heartedness. This will lead to greater achievement and success. Patients will find money for treatments they want, but may find excuses to delay treatments they need. After hearing and processing all the information presented, your financial facilitator and concierge will be able to walk a patient through the rest of the process (Table 4).
5. Care driven® appointment sequencing
Schedule each patient's appointment in a prescribed manner according to:
• Concierge extraordinaire touch plan (introduction and interview)
• Care driven® risk assessment and care driven® plan
• Multi-disciplinary team/specialists
• Re-appointments
• Active care completion
• Post-activity reassessment (metrics)
• Case completion
• Maintenance and preventive care
The care driven® approach is excellent because patients feel seen and heard, cared for, and valued. This positively affects your practice. There is increased attention to follow-up, hygiene, and maintenance appointments. More patients refer their friends and family. Treatment acceptance increases because patients trust and value what the practice provides and they don't fee pressured.
To conclude, patients demand the best treatments and want to feel truly cared for at their dental practice. When patients choose a care driven® multidisciplinary practice, they should know from the first phone call and meeting with the concierge extraordinaire that they can expect a great experience throughout their treatment and maintenance care. This care driven® plan strategy is most effectively implemented after completing of the Kois Center Treatment Planning Course I.(7)
This article first appeared in Dental Assisting Digest. To receive enlightening and helpful articles for assistants and office managers in this monthly e-newsletter, visit dentistryiq.com/subscribe.
References
1. Goodnight R. Laissez-fair leadership. Encyclopedia of Leadership. Sage Publications. 2004;820-823.
2. Eisenberger R, Cummings J, Armeli S, Lynch P. Perceived organizational support, discretionary treatment, and job satisfaction. Journal of Applied Psych. 1997;82(5):812-820.
3. Gardner M. Seven things employees want most to be happy at work. The Christian Science Monitor.2008. www.csmonitor.com/Business/2008/0128/p13s03-wmgn.html. Accessed Septembet 26 2013.
4. Goleman D, Boyatzis R, McKee A. Primal leadership: the hidden driver of great performance. Harvard Business Review. 2001;79(11):41-51.
5. Budd JF Jr. The incredible incredibility dilemma: credibility in public relations. Public Relations Quarterly. October 1, 2000. http://www.highbeam.com/doc/1P3-63356286.html Accessed September 26, 2013.
6. Leadership credibility: why is it so important? Leader Today. http://leadertoday.org/faq/credibility.html, Accessed Septembert 26, 2013.
7. Kois Center. Kois center treatment planning course I: course overview. http://koiscenter.com/store/course_overview.aspx?id=22. Accessed September 25, 2013.
Rhonda Mullins, CEO of RHO Global, Inc., is a "Game Changer" in practice development strategies. Rhonda can be reached at rhonda@denterepreneursolutions.com.