Using the cloud to securely increase productivity in dentistry
The cloud can actually provide more safety than a standard network security system, allowing you to focus fully on your patients rather than on HIPAA. Here are a few tips for increasing productivity using the cloud.
Jul 8th, 2015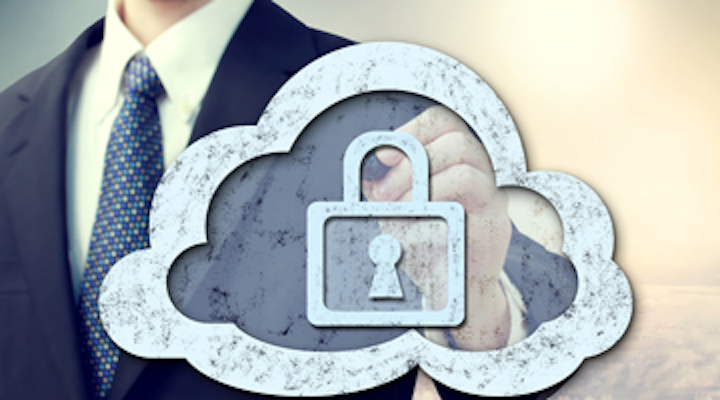 Imagine an office where you take a patient's X-rays during his appointment, send them instantly to his oral surgeon across town, send a prescription to a pharmacy with the click of a button, and update his record that immediately syncs across all relevant dentists' computers, whether in your office or not. Luckily, your imagination only has to stretch so far – the cloud places this and similar scenarios firmly within reach.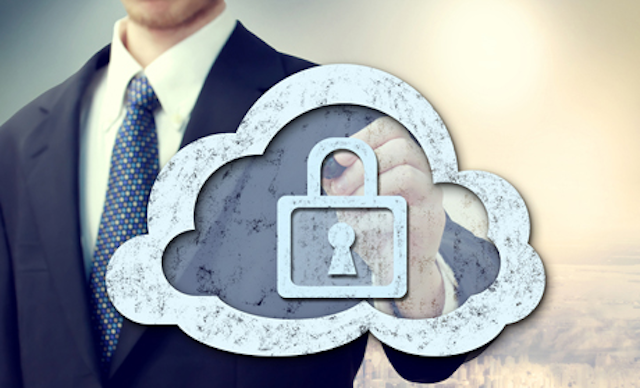 While cloud-based servicesoffer countless productivity gains, the cloud doesn't always have a silver lining. In fact, a careless approach can result in data breaches, a scary prospect when you regularly handle sensitive dental patient information. Consider that only a couple of years ago, a dentist's computer was stolen from his house, and with it, all of his patients' information. This resulted in a HIPAA breach and a long investigation.

But fear of a hypothetical patient information breach is certainly no reason to avoid the cloud or its convenience, especially because there are simple steps you can take to keep risks at bay. Moreover, the cloud can actually provide more safety than a standard network security system, allowing you to focus fully on your patients rather than on HIPAA.
Here are a few tips for increasing productivity using the cloud, and the best ways to deploy them securely.
• Maintain control to your files – Through easy syncing, sharing, and storing, the cloud lets you do your work where and when you want. It also makes delegating or reassigning duties simple because granting access to a patient's file, even when it's encrypted, requires just a click. With another click, you can prohibit access to sensitive patient files, because best practices mandate that you block access to PHI for former employees. There's no doubt that being released from the stifling confines of an office makes your life easier, and making smart choices about how you interact with patients and colleagues will undoubtedly increase your productivity. File auditing is another good thing to keep in mind when you're sharing files and folders. You'll be able to monitor who edits your files and when.
ALSO BY ASAF CIDON:Are you illegally sharing dental patient data with your colleagues?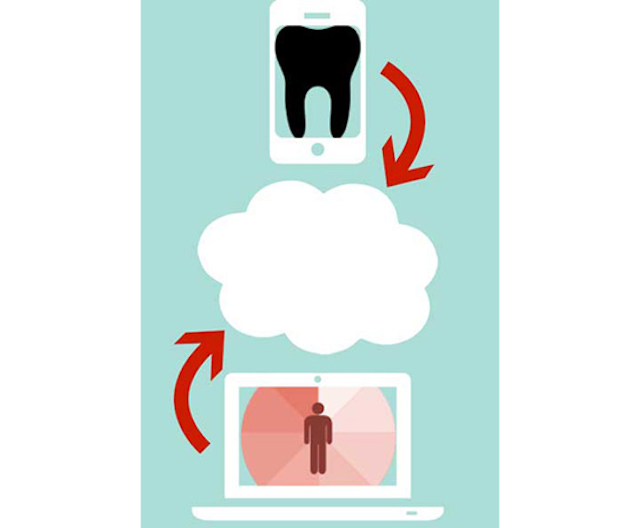 • Collaborate in the ways modern dentistry requires – Collaboration is becoming increasingly crucial in dentistry, whether you're working with your office team, getting a second opinion on a tricky surgery, having meetings through online dentistry portals, or working more closely with your lab. As such, quicker, easier technology becomes essential to ensure smooth collaborative relationships. An instant productivity booster, a file-sharing service such as Dropbox can make handling patient histories, collaborating on X-rays, and sharing patient records very easy. While a similar system might already exist on your network server, sharing folders in the cloud lets you do more by collaborating easily outside of your own practice. Being able to share folders with patients, specialists, labs, pharmacies, and other dentists means fewer emails, better organization, and up-to-the-minute information access. For example, granting a specialist access to a patient's folder in the cloud means the specialist can see, and weigh in on, the patient's history or clinical notes.
But setting up a file-sharing system isn't enough when PHI is on the line, particularly as dental practices are subject to HIPAA rules. It's vital to encrypt folders. With a service such as Sookasa, you can seamlessly work with encrypted files, protecting them before they ever reach the cloud. Only you and those you authorize will be able to read the encrypted data. To everyone else they'll be unintelligible, meaning that even if your cloud service suffers a breach, your patients' information will remain safe and you won't be in violation of HIPAA.
• Empower your patients – Patients probably already use the cloud in their everyday lives, so they expect such modern conveniences in their medical care. After all, dental care is about the holistic experience, from booking an appointment to the details of your dentistry expertise, so the benefits are mutually beneficial. Just imagine enabling patients to directly upload updated patient forms and insurance information before they even arrive for their appointments. Similarly, sending and storing their prescriptions, referrals, or reminders is simple. The right solution will ensure that you're able to provide this convenience on patients' terms, that is, with no setup or downloads required.
• Manage your workflow by syncing files securely across mobile devices – Cloud-based file-sharing services offer instant synchronization across computers and mobile devices. This means that if a patient contacts you with an emergency or worries about an upcoming procedure while you're out of the office, you'll still be able to access her history and other relevant information on your smartphone or tablet. You can also access patients' files to send to colleagues or other doctors. Not having to call the office or wait until you return saves time, but perhaps more importantly it keeps your patients happy to know you're responsive whenever they need you.
However, be cautious when syncing files across devices. One of the cloud's best benefits also presents its greatest risks. That's because file sync causes files to proliferate and reside on devices unprotected, unless you've added file-level encryption. Unfortunately, that is not the default for most file sync and share solutions. Become familiar with what your file-sharing service offers, and you'll be able to do mobile work with confidence.
The bottom line is that employing the cloud can make your practice an easier and more productive place to work, and it's easier than ever to make the cloud safe. Making sure your patients' files are properly encrypted, stored, and shared takes a few minutes, but you'll feel the positive impact on your work for a long time.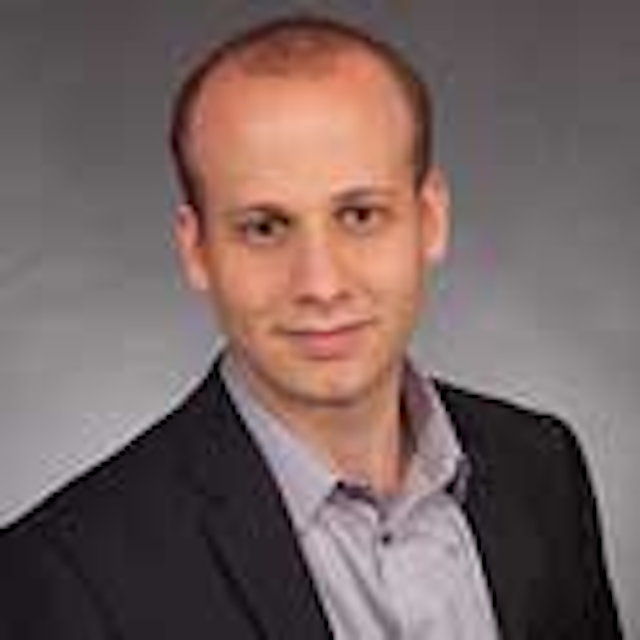 Asaf Cidon is the cofounder and CEO of Sookasa, a cloud security and encryption company that enables safe adoption of popular cloud services such as Dropbox to store sensitive information. Asaf previously worked at Google and in the Israeli intelligence. He holds a PhD and MS in Electrical Engineering from Stanford University and a BS in Computer Engineering from the Technion.