Dental landscape changing because of patients, DSOs, insurance, and technology
Despite their organizational differences, small dental practices and DSOs can learn from each other and look to each other for inspiration.
Nov 17th, 2016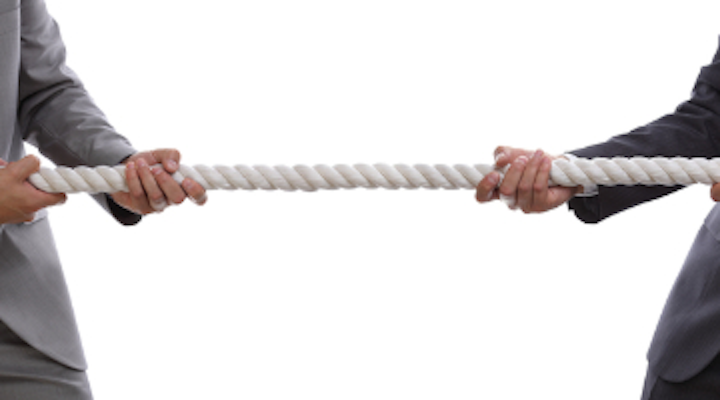 Despite their organizational differences, small dental practices and DSOs can learn from each other and look to each other for inspiration.
There is no doubt that the dental sector is a changed one, especially following the deep US recession, which for the first time was felt by dentists in practices, according to the American Dental Association. The spending habits of patients have changed, major dental insurance companies have continued to cut reimbursements by as much as 15%, and DSOs are emerging as tough competition.
Why does this matter? The ADA estimates that 24% of dental school graduates now go to work for DSOs, and more DSOs are opening all over the country with a variety of business models and target demographics. They are very efficient with professional corporate management, in-house training, and other benefits for participating dentists.
Likewise, driving the DSO market is the fact that many new doctors find themselves overwhelmed by their debt at graduation, with the average new dentist carrying more than $250,000. This deters many new graduates from investing in a practice of their own; about 50% of dental school graduates are deferring practice ownership, if not avoiding it altogether, and fewer new dentists start or buy-out solo practices each year.
ALSO BY LINDY BENTON:
Electronic claim attachments: Why are dental offices still lagging behind?
Dental health care, security, and the cloud
Complicating matters, many dentists are now forced to practice almost a decade longer than they'd planned because of decreasing practice value at sale and damaged retirement portfolios, a lingering result of the recession. There is only one young dentist who wants to buy a solo practice for every four retiring solos looking to sell their practice. This represents a buyers' market, and many DSOs are aggressively taking advantage of the opportunity.
Additionally, and perhaps seemingly unrelated, is that technology continues to play an increasingly important role than in patient care and administrative roles. As DSOs grow, the use of new solutions to manage claims, claims attachments, supporting documentation, and patient interaction will increase.
Finally, insurance is accelerating the changing landscape. Not only are there more covered dental patients than in the past, but insurance payment reforms are influencing revenues. Also worth noting is that cost of care is now a primary driver of care patient volume more so than in the past. Despite the continued pinch from patients' wallets, insurers, and DSOs, the solo practice sector is still strong. beats strongly. Solo practices are overwhelmingly the business model serving the majority of patients, nearly three to one.
What can we learn from each other?
The debate rages on over the pros and cons of a solo practice versus a DSO. That doesn't mean one model is better than the other or that those who are in a DSO don't desire the small practice or won't eventually make the move. Each business model offers its benefits, and each can likely teach the other valuable lessons.
Solo or small practices remain entrepreneurial and appear to have their technology solutions in order, especially when it comes to using electronic tools for insurance claims to keep revenues flowing. Solo practices, like DSOs, understand the benefits of moving to secure, electronic solutions for claims submission and claims attachments. For example, the FastAttach electronic claims attachment solution is popular with small and solo practices as well as with DSOs.
Feedback from the solo practices, as reflected in a recent internal survey conducted by NEA Powered by Vyne, identify top-of-mind items for these small practices. Issues with insurance (primarily reimbursements and terms), staff inefficiencies, and patient volume are among the most pressing. If solo practices are able to add more patients, they may not be equipped to handle the additional volume, and therefore, might be forced to invest in growth, which isn't necessarily a bad problem. Dentistry is not the "Field of Dreams," and just because a practice is built doesn't mean the patients will come.
It's a team effort, regardless of your team's size
From the time a patient schedules an appointment, arrives at the office, checks in for his or her visit, sits in the waiting area, waits in the exam room, is treated by the dentist, checks out and pays, and leaves, only the patient knows whether the entire process was efficient or not. Patient experience is critical in dentistry. If the patients of a dental practice are not happy with the entire process, they may not come back. Providing high-quality care and excellent customer service prevents revenue loss and leads to lasting patient loyalty. For this to happen, practices must establish clear expectations for each employee and process. DSOs typically have strict policy and procedure guidelines since they are structured more like a corporate entity than a solo practice may be.
Remember, too, that each person has a job. If each job is not done correctly, patients are not served well and the practice's financial performance is compromised. Employees need to receive feedback on a regular basis, whether it's telling them they're doing a great job or whether it's constructive criticism.
Workflow and productivity also are essential to the success of a dental office. A streamlined workflow improves employee productivity. Having a detailed and well-developed policy and procedure manual that is readily accessible can greatly strengthen the entire team. The policies should include a continuing education program to make sure all employees are kept up-to-date on office policies, compliance, and job specific requirements.
Negotiating with payers
Regarding fee positioning, corporate dental organizations understand the importance of sound management. According to Dental Economics, dental corporations are methodical in their fee positioning. "They set an affordable fee for the public, setting that fee just a little higher than the majority of dentists in the area. Second, they negotiate with PPOs and are often able to arrange a higher fee than the practice down the street (who may not bother to or know they could negotiate)."(1)
Solo practice leaders must understand the importance of PPO negotiation. "It is important to negotiate your PPO fee schedule prior to joining. Your ability to negotiate depends on the network needs of the PPO. If they want to grow their network in a particular area to prevent gaps in coverage, they will be more liable to negotiate. If not, there is little wiggle room, and worse yet, the network might be closed to new doctors," the article reports.
Using technology to your advantage
Dentistry Today claims the dental sector is currently in the perfect storm, where reimbursements are down, supply is up, and educational debt is high, therefore consolidation is coming. But technology does not seem to be a major problem for many practice leaders, though some reported that managing technology is a financial burden.(2)
Technology investments are a requirement for any successful business, and dental practices are no exception. The use of electronic health records, scheduling solutions, and health information exchange technology is expected to rise in dental care. According to DentistryIQ, "Technology is the driving change that is fueling dentistry." The dental market will continue to see improved growth in consumables and technology, fueled by increased patient demand and education. Solo practices and DSOs have to walk the fine line of investing in technology that will yield a valuable return on investment versus adding technology that might hinder their operations.(3)
We're all in this together
While the face of dental care continues to change, one thing is clear: regardless of practice size, the basic concerns of any dental practice are the same. Patient spending habits have changed significantly. Practices are now working harder for the same amount of revenue, and every practice must be innovative in engaging new and returning patients and capturing revenue. The impact insurers are having on the landscape. continues to cut reimbursements by as much as 15% throughout the US, in a trend that likely will continue, as will patients spending less even though they have more access to care. Finally, DSOs are emerging as substantial primary competition to solo-operated and small practices. As more graduates now work for these organizations and more are opening in high-traffic areas, small practices must innovate, return to what has made them successful, and continue to define their place in their communities.
Feel free to refer to this white paper from NEA Powered by Vyne: The Changing Dental Landscape - Is There Room for Traditional Smaller Practices and Larger Dental Service Organizations (DSOs)?
---
For the most current practice management headlines, click here.

---
---
For the most current dental headlines, click here.

---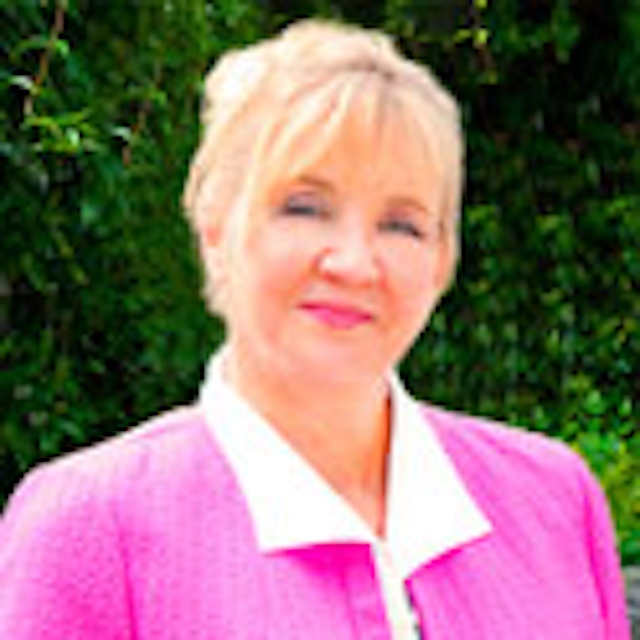 Lindy Benton is CEO and president of Vyne, a provider of secure health-care communications, electronic attachment, and health information exchange solutions for hospitals and dental practices. Vyne serves more than one million providers in the U.S.

REFERENCES
1. Dental Economics, "Strategic fee positioning and checkpoints for your practice," Charles Blair, DDS, and Trip Blair, MBA. http://bit.ly/2g2MF8m
2. Dentistry Today. "Focus On: Business Models," Mart T. Murphy, DDS. http://bit.ly/2gnfuQf
3. DentistryIQ, "Top 2015 dental industry trends and 2016 predictions from the Apex360 Editorial Advisory Board," Apex360 Editors. http://bit.ly/2cKHfOJ