December issue of 'Health Affairs' features divide between medical and dental care
The December issue of Health Affairs features in-depth articles from experts about the vast divide between medical care and dental care. Topics featured include community water fluoridation, school-based programs, financial barriers, and much more.

Dec 20th, 2016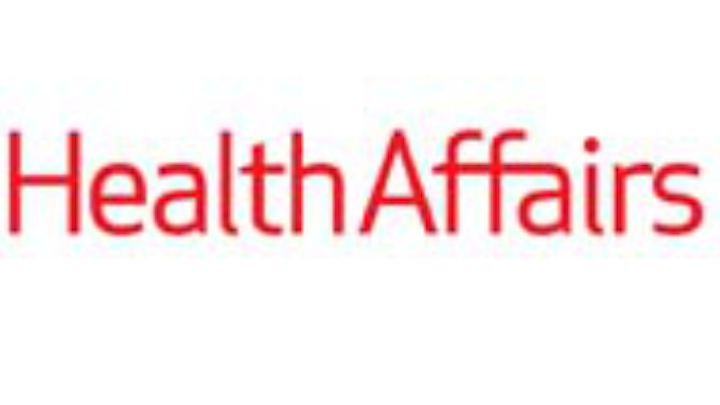 Health Affairs is described as the "the leading journal of health policy thought and research." Founded in 1981, the peer-reviewed journal covers topics related to health-care issues in-depth each month. The December issue focuses on the vast divide between dental care and medical care.
Alan Weil, Editor-in-Chief of Health Affairs, said in his December editor's note, "If one theme stands out in the collection of oral health papers that appear in this month's issue of Health Affairs, it is that the divide between dental care and medical care is vast, has significant consequences for patients, and is entirely of our own making. Like so many health care challenges, naming it is a useful first step, but much more is required to generate change on the scale that is needed."
RELATED READING: What makes it medical? A basic guide to medical vs. dental procedures

This is the first oral health-themed issue for the journal. Articles include Aging and Health: Seeking Dental Care For Older Americans, by Susan Jaffe; Analysis and Commenbtary: The Dental–Medical Divide, by Elizabeth A. Mertz; Dental Care Presents The Highest Level Of Financial Barriers, Compared To Other Types Of Health Care Services by Marko Vujicic, Thomas Buchmueller, and Rachel Klein, plus several more.
Health Affairs explores health policy issues of current concern in domestic and international spheres. Its mission is to serve as a high-level, nonpartisan forum to promote analysis and discussion on improving health and health care, and to address such issues as cost, quality, and access. To learn more about Health Affairs, visit healthaffairs.org.
RELATED ARTICLE:Dental health article in November issue of Health Affairs

To sign in and read the oral health articles from the December issue of Health Affairs, click here or click on the image below.
---
For the most current dental headlines, click here.

---