Ninja Dentist: Hamstrings, arms, hand exercises, and a contest! (VIDEO)
Desiree Walker, DDS, better known as the Ninja Dentist, shares exerciese with her peers that will help them stay healthy and pain free on the job.

Jul 22nd, 2016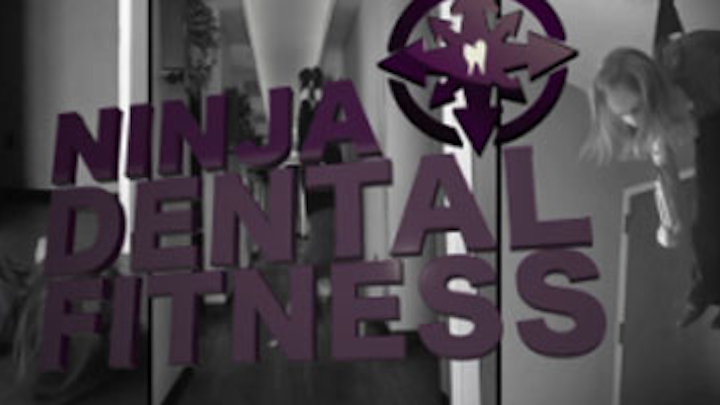 Desiree Walker, DDS, also known as the Ninja Dentist, invites viewers to enter a video contest that shows them performing her recommended exercises. Upload it with #dentistryiq or #ninjadentist, and Dr. Walker will enter your name for a "very awesome prize." You can upload them on DentistryIQ's Facebook page, or on your own Facebook page and Dr. Walker will find them.

Her exercises this month involve working on hamstrings, which are connected to the back, and it's important to avoid lower back pain. She also demonstrates core strengthening exercises, and arm exercises. Let's not forget hand exercises to help avoid carpal tunnel syndrome, an all-to-common occurrence among dental professionals.
Like all of Dr. Walker's demonstrations and exercises, they can be easily done in your office between patients, or "Fitness between Fillings" as she likes to call it. Taking care of your body with some simple daily exercises will keep you practicing healthy and happy for a long time.
And remember. Take that video of yourself doing Dr. Walker's recommended exercises and you just might win that "awesome prize."
To upload your video to DIQ:
1. Visit https://www.facebook.com/DentistryIQ
2. Click Upload Photos/Video, and choose your video file from your phone or computer
3. Type the hashtags #dentistryiq and #ninjadentist
4. Click Post
Watch her latest video here.