8 of the best clinical tips from dental experts
As part of the 100 more tips from 100 practice management experts in 100 words or less, here are 8 tips on the clinical aspect of your practice.
Mar 15th, 2013

Clinical | Communication | Financial| Front Office | Having a Vision | Leadership
Marketing | Patient Relationships | Practice Management | Scheduling| The Team
I always say that dentistry is maintaining a balance between art, science, and business. When a patient comes to your office seeking new dentures, you should be careful not to mention implants immediately. Denture patients have had hundreds of dental visits, and most have been unpleasant. Talking about an invasive procedure right away only reinforces the bad feelings about the dentist. Explain that you'll make the best dentures you can, but if their teeth aren't stable, implants are an option. Take it one step at a time – if you present the whole story right away, you'll overwhelm your patient. We create many implant-retained dentures, but not without making the best dentures we can first.
-Dr. Jeffrey Hoos, Brush and Floss Dental Center
Growing a practice is a primary component of dental practice management. However, most dentists do not realize that there is significant growth potential within their present patient base. These are the patients you see on a regular six-month basis with healthy, yet overlooked, smiles that are often due to worn, misshapen, disproportionate or discolored teeth. These neglected smiles are not recognized so dentists miss the opportunities to help patients and grow their practice by offering noninvasive procedures like veneer techniques that improve the strength and esthetics of smiles.
-Dr. Robert Ibsen, Smile Simplicity
Framed by the regular scheduling for preventive and periodontal care, the hygienist sees the patient every three, four, or six months, so mutual and trusting relationships are easily formed. The hygienist now has a key role in "setting the stage" for dentistry. Build time in the hygiene schedule for an intraoral tour, using an intraoral camera, on all patients. For those patients that have completed treatment, this photo can be a celebration of the beautiful dentistry that restored their smile. Ask for referrals, and watch them grow. For all other patients, allow the patient to see the broken tooth, leaky old restoration, or other issue, and discuss the opportunities available.
-Annette Ashley Linder, Annette Linder & Associates
Know the perio benchmarks. A perio percentage of less than 19 means your hygiene department is in serious need of attention. If 75% to 80% of Americans have some form of periodontal disease, but your practice is only doing 10% perio, you have undiagnosed or untreated perio in your practice. Once you establish where your practice is compared to the industry benchmarks, develop a plan to close the gap. One step to get you started: review the perio classifications on the AAP website (hint: bleeding 4mm pockets with radiographic bone loss are not healthy sites and are not "treated" via a prophy).
-Stacy McCauley, Inspired Hygiene
If you followed my last bit of advice, you're approaching your patients with the expectation that they will accept your treatment plans. Now let's add services that our patients want and that are easy for us to learn. One service I've implemented is cosmetically focused adult tooth movement, or Cfast, which is effective, esthetic, and affordable. The lab positions the ceramic brackets, which are placed with an indirect bracket bonding process. Tooth-colored, nickel-titanium and low force wires are used. The process goes quickly and sets up cases for conservative esthetic procedures. Check out CfastSmiles.com. Patients love it.
-Dr. Michael A. Miyasaki, Miyasaki Dentistry
Tongue disinfectionwith ultrasonicsis a value-added service for routine prophy appointments, and periodontal therapy cases that impresses patients and improves clinical outcomes. Utilizing ultrasonics combines the mechanical action of a tongue scraper with the benefits of ultrasonic technology. It cleans the tongue and is a valuable service to offer patients. Professional tongue disinfection is easy and takes less than a minute. Start at the tip of the tongue and move backward in small, sweeping motions. Patients love it and will tell their friends, thus increasing referrals! For a copy of Tongue Disinfection Protocol, email colleen@perioandbeyond.com.
-Colleen Rutledge, Perio-Therapeutics and Beyond
Dentistry today must include patient options not only for prevention, but also for a way to create optimal overall health. Today's dental hygiene department needs to include a wellness program with products to promote overall health and wellness. This will give your dental practice a 10% to 15% boost in your profitability. When you care enough to include this in your daily practice, patients will trust you – and they appreciate the convenience of having all this accessible to them in one place. Your job today is to unleash the power of total health!
-Debra Seidel-Bittke, Dental Practice Solutions
I have found one of the best ways to help my practice is to think like a patient. Let's do the same with your office, and think like your staff. For example, ask your team to list concerns that patients have about smile makeovers and ways to overcome those concerns. Write them down. Next, have your team fill out a smile enhancement form and then do their veneers. Remember: sincerity and enthusiasm sell. However, your team will never sell – only inform, power educate, and motivate. Finally, learn how to create gorgeous chairside veneers in minutes. Once you do, you'll do many elective cosmetic veneers – even in today's economy!
-Dr. Harvey Silverman, DrHarveySilverman.com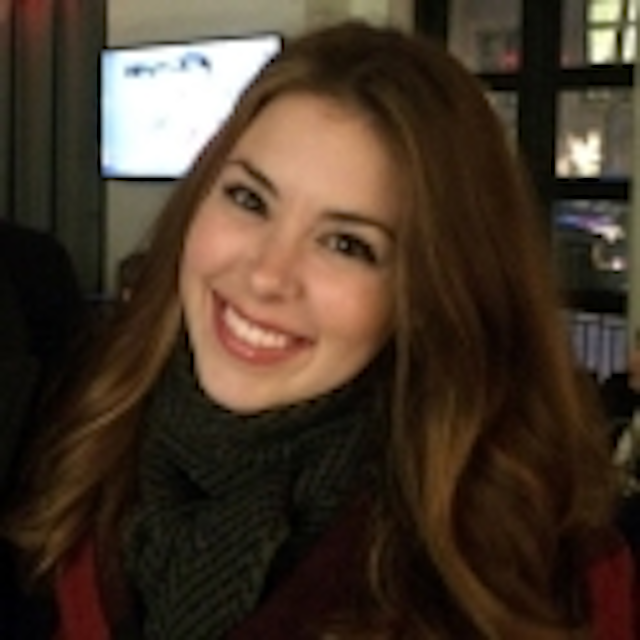 Lauren Burns is the editor of Proofs magazine and the email newsletters RDH Graduate and Proofs. She is currently based out of New York City. Follow her on Twitter: @ellekeid.