3 tactics to improve your phone skills in the dental office
Apr 4th, 2013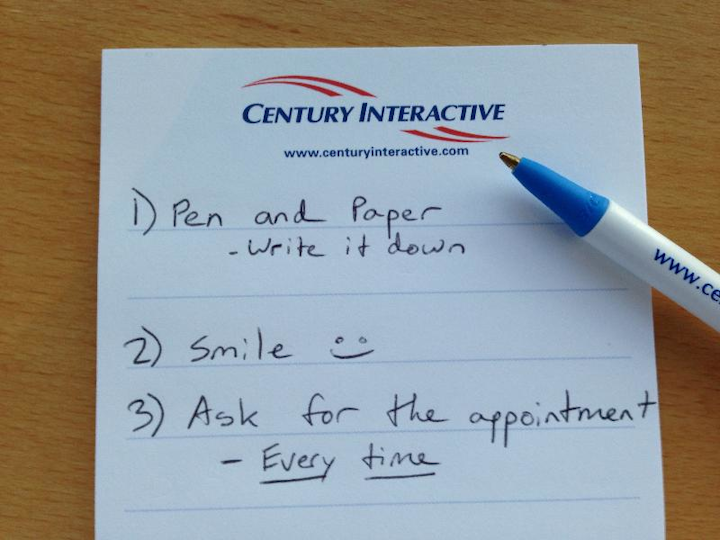 April 4, 2013
By Keaton Marks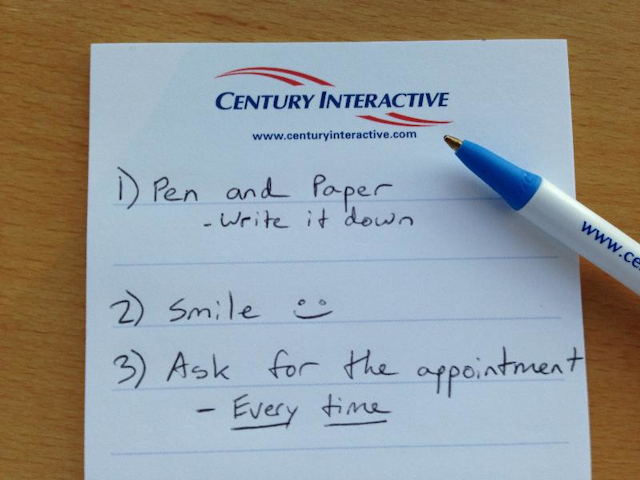 Before I dive into the nitty-gritty details of phone calls and how to better convert strangers into patients, I want to give three tactics that can be easily applied today. If you remember these and turn them into habits, you will truly be in the top percentile of phone skills.
Someone much smarter than me informed me that it takes about two weeks to form a habit. Can you practice this for two weeks straight?
Place a pen and paper next to your phone
Just after picking up the phone, you should be picking up a pen. Write down as much information as you can about the call. This will go such a long way. If you write down the caller's name and say it back to them when hanging up, huge kudos! If you write down information about the patient's painful tooth, the doctor will be better prepared.

Smile
There is evidence proving that smiles – even forced smiles – cause happy feelings. Who doesn't want to be happy? Incredibly, a smile is audible; callers will enjoy being on the phone with you when you are happy. Smiling will also make you more relatable, more confident, and more trusting.

Ask for the appointment every time
When you have a potential patient on the other line, your eyes should light up with excitement! Take ownership of that opportunity to book a new patient. Never shy away from asking for the appointment. I heard a call recently that seemed like it was going nowhere but turned around completely when the receptionist just blurted out "Would you like to come in tomorrow morning?"
15 tips on how to maintain successful relationships with your dental patients
6 short tips from dental experts on how to improve your front office
6 scheduling tips from practice management experts
When you book someone successfully, have a little celebration with yourself. After a successful call in my office, I always put my fist in the air and do a little dance.
In summary:
1) Pen and paper 2) Smile 3) Go for the appointment every time
There it is! Your quick 3-step guide to owning your phone.
I will never cease to hammer these points home because I have heard enough phone calls to truly know what works and what doesn't. It takes two weeks to form a habit, so start today!
Please reach out to me if you are interested in hearing more about how to own your phones. You can go to PatientPursuit.com if you want to learn how I help dentists grasp what is happening on their phones. I am here to help dentists increase the number of new appointments by creating better habits on the phone and making marketing decisions easy.
| | |
| --- | --- |
| | Keaton Marks is the Dental Marketing Consultant at Century Interactive. He helps dentists understand which marketing tactics are driving patients and what happens on the office phones. Keaton grew up in San Diego, attended Cornell University, and now lives in Dallas. He can be reached at 214-377-0704 orkmarks@centuryinteractive.com. Check out his blog. |