Why you need to move your dental practice to the cloud
It's time to move to the cloud or risk getting left behind

May 15th, 2014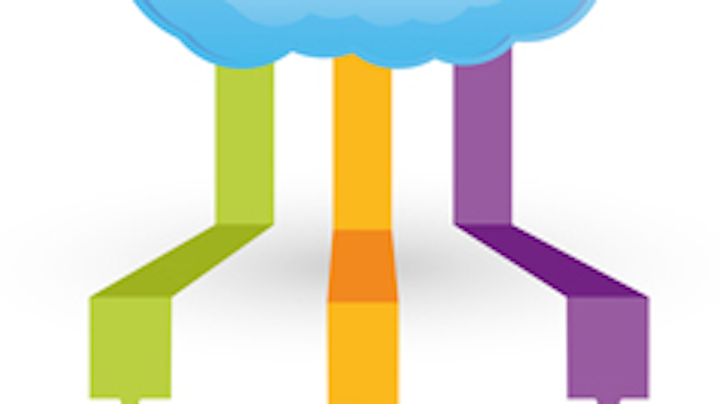 t's time to start living in the cloud. Some people avoid moving their practice to a cloud-based system because they're worried about security and system outages that could affect their business or data. Others don't fully understand what the cloud is and why they should move.

Here are the top five advantages of moving your dental practice to the cloud.

1. It's convenient.
Once you make the move to the cloud, you can store and access your dental practice's images, X-rays, and patient data 24/7. Not only is information available anytime from anywhere, it is also possible for multiple people to access and edit stored information. It's important that all doctors, hygienists and assistants are on the same page and have access to identical information, because a mistake in a patient's file or an outdated X-ray can be detrimental to your patient's treatment plan and your practice's reputation. By storing your information in the cloud, you assure that all users will see the same information, and any updates or edits can be instantly shared across teams or throughout the office.

2. It is reliable and secure.
Those who rely on traditional computer programs often experience huge data losses if the system crashes or stops supporting their programs. In the cloud, data loss risk due to malfunctioning hardware or system crashes is nearly impossible.

The cloud offers a reliable way to store your data because you can access it any time of the day, from anywhere. This means that you can see the same information at home on your laptop that you would at the office, and you never have to worry about forgetting to print out a document or send yourself a file before you leave work.

The cloud is also more secure than a traditional desktop program for offices because the chances of your information being accessed by someone without permission or hacked into are extremely low. Protection ensures that only the people you want to see your information can access it.

3. Working in the cloud is hassle-free compared to traditional systems.
Making the switch to the cloud is extremely easy. It's simple to transfer your practice's current data to the cloud's system. After moving to the cloud, you don't have to have an office-wide meeting to teach employees the new system – they can learn it on their own at their convenience from anywhere.

In the cloud, changes are saved immediately and system updates and software integration is automatic. This means you don't need to waste time and space sending each patient files and test results; the most current version will be stored and able to be accessed by anyone with the correct permissions. In the old days, if a system crashed, everyone lost access to the information until IT could figure out what was wrong. This adds an unnecessary hassle and hampers work productivity. The cloud is not immune to slight glitches, but it will work itself out rather than you having to worry about getting everything back up and running.

4. It is vastly more cost effective.
Making the move from traditional desktop storage to the cloud not only makes maintaining and upgrading your system simpler and more reliable, but it is also much more cost-effective. You will instantly reduce IT costs and the need for continued IT support for system upgrades, software, or data loss prevention. According to Power Your Practice, moving to the cloud saved an average of 20% annually.

Additionally, you never have to worry about running out of storage or paying to increase your desktop capacity because there is nearly unlimited storage in the cloud. You also don't have to pay for data transfers and new software integration – this is included in the price of your cloud system.

If you decide to update your desktops in the office, you don't have to pay for new editions of the software you use – the cloud is able to be accessed by anyone (with the right permissions) from any device that supports the cloud.

5. It's either now, or later. The future is in the cloud.
Perhaps the most important advantage of moving to the cloud is that it is the way of the future. It is predicted that most people and companies will make the switch. Transferring over now will not only save you time, effort, and trouble later, but will also add you to the ranks of the approximately 30% of health care organizations who are already implementing cloud-based systems (via Power Your Practice).

Most major corporations and medical practices, including computer giants Microsoft and Windows, are replacing outdated technology and looking toward the cloud, so it's time you do too. Additionally, sticking with outdated systems can cause serious damage and trouble for your entire practice. An example is that those using Windows were recently that they would stop supporting XP. Don't get left behind – catch up to the cloud era.

Miri Dory is CEO at cephX. She loves writing about everything that is medical and technology oriented. You can find cephX on LinkedIn and Facebook.