Which dentist do you want to be today? (Video)
Dr. Chris Salierno encourages his peers to learn all they can about running an efficient dental practice by attending the second annual Principles of Practice Management conference July 20-21. The camaraderie isn't bad either.

Jun 8th, 2017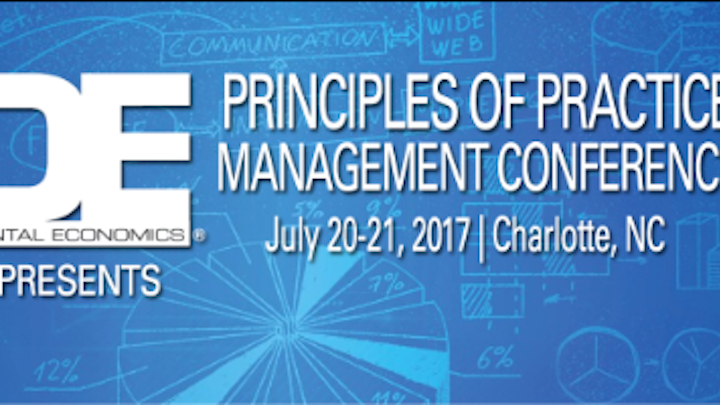 This article originally appeared in the Principles of Practice Management e-newsletter. Subscribe to the twice monthly ENL here.
You went to your office yesterday, took great care of your patients, and went home. Being a dentist is privilege and it can be good fun. If you repeat what you did yesterday for the next few decades leading up to retirement, then you'll hopefully be able to look back fondly on a nice career. I say "hopefully" because this sort of repetition does not necessarily produce happiness or fulfilment.
If you're looking to get the most you can out of your dental life, it takes more than repetition; it takes evolution. Today is that day that you do something different from yesterday. You finally sit down with your office manager and figure out how to improve accounts receivable. You finally research and invest in digital impression systems to improve patient care and get excited about crown preps again.
In the weeks leading up to Principles of Practice Management Conference in Charlotte, I'll be reaching out to you through some videos to help you be different from yesterday. The conference will be packed with dentists just like you. Whether you're looking to buy your first practice or your fifth, the PPM conference will be the place for evolving dentists. I hope to see you there.
Cheers,
Chris