Are you maximizing the superpowers of your dental sales representative?
Your sales rep can help your practice work smarter and save money by not wasting staff time on searching product catalogs for the best line-item price. Here's how.
May 25th, 2017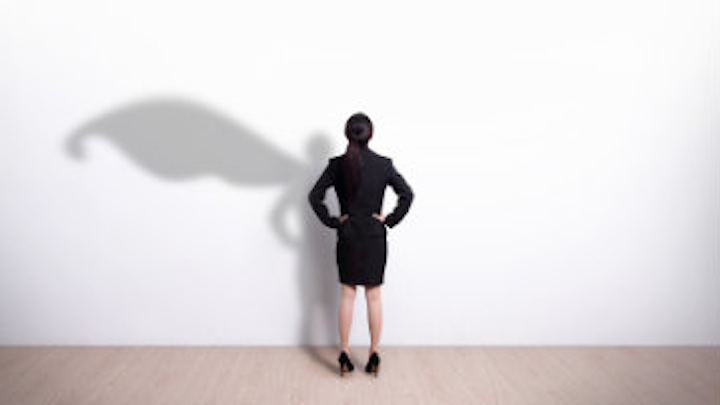 Your sales rep can help your practice work smarter and save money by not wasting staff time on searching product catalogs for the best line-item price. Here's how.

The dental industry is changing, and with it, so are the roles and responsibilities of the traditional sales representative.
Sales reps can be a tremendous resource due to the amount of CE courses they are required to attend and the variety of clinical environments they encounter every day. They dedicate their efforts toward educating you, through methods such as in-office lunch and learns or online training tools, about products that will increase chairside efficiency. They can also assist you in increasing efficiency in areas such as sterilization or the effect of case acceptance on profitability.
There are only three ways to increase revenue in a dental practice. Focusing excessively on supplies is not one of them. The three ways to increase revenue in your practice are:
Increase your fees
See more patients
Do more dentistry
From a budgetary standpoint, team members are assigned the task of ordering supplies in addition to other important responsibilities. In an attempt to save money, time is often wasted by scouring through multiple sources to find the best per-line item pricing.
After rent or mortgage payments, the team is the second largest expense for practice owners. I find it interesting that doctors will take one of their highest professional expenses—you—and choose to use that expense to filter through supply catalogs. Think of all the other fabulous things you could be doing other than trying to save a buck or two on saliva ejectors.
Instead, I would suggest that you sit down with your dentist and supply partner (e.g., Henry Schein, to establish a monthly supply budget. This budget will be a portion of the annual supply overhead percentage for the practice. According to Bill Blatchford, DDS, "a dental budget has rent at 5%, equipment at 5%, marketing needs at 3% to 10%, lab expenses at or more than 10%, dental supplies at 5%, and total team expenses at 20%." (1)
There are tools such as the "My Budget" option on the Henry Schein website that allows you to set a monthly or per order budget. You will be notified via e-mail once a certain percentage of your budget has been reached.
The move to online ordering
Online ordering has quickly become the ordering method of choice for many dental practices. Ordering online allows you to order on a timeframe that is convenient for you. Your rep can easily set up a shopping list that has item codes and product descriptions for your commonly ordered items. This eliminates any guesswork and allows any team member to order with ease and confidence.
Don't worry—your rep won't disappear should you make the move to online ordering. In fact, if frees up time for you and your rep to discuss other business-related topics. I enjoy speaking with my customers about total health, behavioral styles, cancellation reduction, new products, proper ergonomics, and marketing ideas for attracting new patients.
I recently discovered online ordering with curbside pickup for my groceries. As a busy professional who loathes going to the grocery store, this has transformed my life! I created a shopping list so my either my husband or I can easily place our weekly order. In addition, we set our weekly budget so we can plan our finances accordingly. This eliminates any potential financial stress. It also helps us eliminate food waste because we order exactly what we need. We have a loyalty rewards card, so we are able to maximize our discounts. Major distributers also have similar discount programs in place to help you take advantage of promotions that are customized to you and your practice.
Ordering our groceries consistently from one place makes sense for our family. Why would I go to Harris Teeter for my spaghetti, Food Lion for my pasta sauce, and then Whole Foods for my meatballs to save a few dollars per line item? My time is valuable, and so is yours.
Conclusion
Having an efficient system in place for supplies should be no different than other established systems in your practice. Have an agreed -upon budget, and have a plan. Communicate with your rep to establish a long-lasting, trusting relationship. We focus on practice care, so you can focus on patient care. We succeed when our customers succeed.
For more information on how to implement an effective inventory management system please visit my website, dentalkate.com or henryschein.com
Reference
1. Blatchford B. Percentage of overhead is a choice. Dental Economics website. http://www.dentaleconomics.com/articles/print/volume-99/issue-1/departments/flourishing-in-changing-times/percentage-of-overhead-is-a-choice.html. Accessed May 22, 2017.
---
Editor's note: This article first appeared in RDH eVillage. Click here to subscribe.
---
For the most current dental headlines, click here.

---
Kate Shanahan has been proudly serving the dental community as a Henry Schein Field Sales Consultant since 2008 in Raleigh, North Carolina. She is in the top 10% of the sales force at Henry Schein and serves as an active volunteer for Missions of Mercy and Give Kids A Smile. Kate is also a reputable study club speaker and a certified OSHA and HIPAA instructor.