Risks related to growing your dental practice
Is it time to grow your dental practice? You're aware of the many steps and preparations involved in expanding. Here are some risks to be aware of when you realize it's time to make the big move.

Oct 25th, 2016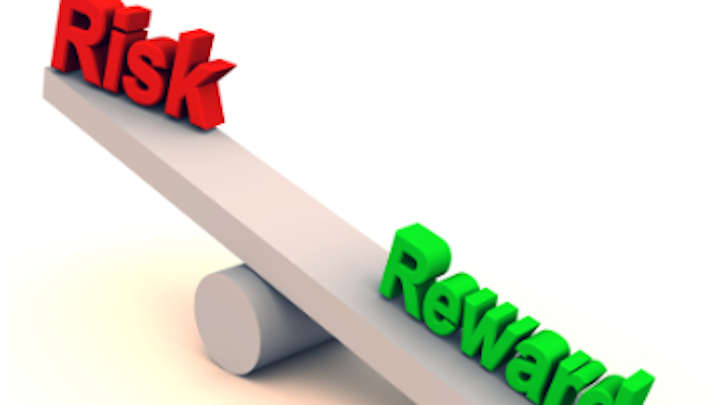 You can hardly blame kids for loving Halloween. All they have to do is dress up in a costume and people hand them candy—lots and lots of candy. That's an easy win, for them. But you know that all those treats actually put their teeth in jeopardy. Ignore the dangers, and trick-or-treaters are in for some uncomfortable dentist appointments.
The same can be said for your growing dental practice. More patients means more revenue, and that's a good thing. But it isn't all sunshine and lollipops there. Here are some risk areas to keep your eye on as you grow your practice.
ALSO BY TED DEVINE:
5 overlooked risks in your dental office and what you can do about them
The problem of an overloaded schedule
An influx of patients is usually a sign that you're doing things right. Unfortunately, it can also make it difficult to provide the high level of personalized care that drew the crowd in the first place. Packed waiting rooms, unanswered phone calls, and minimal one-on-one time with you can make even your most loyal patients look for a new dentist.
New patients are great, but only if you can keep them around. Look for ways to:

•Establish effective patient flow procedures—One way to do this is with value stream mapping. You can get the details in this blog post from the Profitable Practice.
•Maximize your time with each patient—Improving efficiencies in your treatment room helps move patients along, but it can also give you time to connect with them. Make sure every room is fully stocked, and consider investing in equipment that can speed up procedures.
•Enhance communications—No one wants to be just another set of teeth. Show your patients you care by taking time to educate them about their treatment. Not only can this help build a relationship, but patients might also be more likely to opt for other beneficial procedures.
•Create front-office policies aimed at better service—Simple things, like greeting every patient, go a long way toward establishing rapport. But others, like providing a space for private conversations, are essential for living up to your HIPAA obligations.
The takeaway: Customer service is at least one of the reasons you've been able to expand your practice. Maintain your standards to retain patients.
Hiring more staff can be risky
More patients may mean you need to hire additional staff, or even an associate dentist. But that can have its pitfalls, too. Before you post a want ad, ask yourself:

•Do I have enough business to support hiring new employees? According to Schenck, a leading CPA and consulting firms, you should have more than 2,000 active patients and be scheduling four to six weeks out before you add an associate. Even if you're only hiring administrative staaff, you still have to account for the additional salary, payroll tax, and Workers' Compensation Insurance.
•What specific roles will be most beneficial to my practice? Do you need someone dedicated to scheduling? Or would a treatment coordinator be more valuable? Take a look at your practice to determine which positions can make the biggest difference.
•Are there tasks that I can automate or outsource? These days, you can automate or outsource almost any mundane task. But if virtual receptionists or digital schedulers seem too impersonal, you can still hire independent contractors to handle bookkeeping or marketing.
•Am I prepared to train a new hire? Granted, you're probably hiring because you're feeling the crunch, but proper onboarding is a key ingredient to new-employee success. Fail to do it well, and you may end up starting from scratch.
Being an employer also exposes you to the possibility of an employee accusing you of unfair treatment, including: discrimination, wrongful termination, sexual harassment, or emotional or mental distress. In fact, job candidates can make these accusations, too, so it's a smart move to have employment practices liability insurance (EPLI) in place before you start interviewing.
The takeaway: Hiring an employee requires a lot of planning. Think about what you need and what you can afford before you recruit.
---
For the most current dental headlines, click here.

---
Ted Devine is CEO of Chicago-based Insureon, an online insurance agency that exclusively serves small and micro businesses. Mr. Devine previously held senior leadership positions at Aon Corp., and spent 12 years as a director of McKinsey & Co.