The family dental practice—Are you ready for two?
Is your son or daughter studying to become a dentist? Is he or she interested in joining your practice? There are some steps to take to properly prepare. Find out from Drs. Bill and Christina Blatchford, who have been through this transition.

May 19th, 2016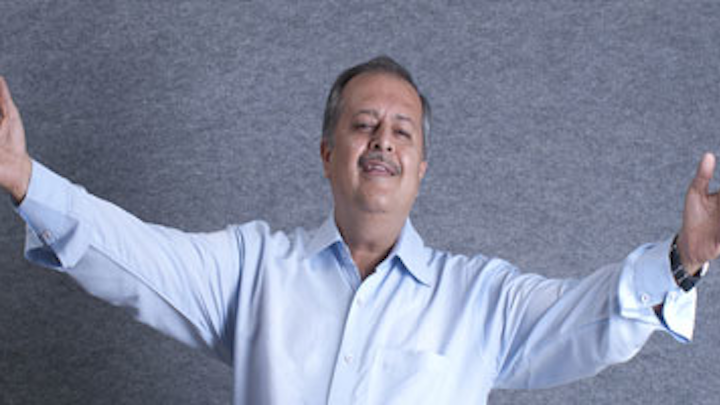 The joy of inviting your son or daughter to join you in your dental practice can be short lived if you do not have long-term planning and communication in place. Today's graduates are of a different mindset and are equipped with different skills then when their mother or father graduated.
The positives
There is usually positive buzz in the community when it's announced that your son or daughter will be joining you in the practice. It's an acknowledgement that you must be busy and have room for your offspring to thrive. It also shows the community your son or daughter feels highly enough of you to choose the same profession, and now wants to join your successful practice. Congratulations to you!
Children are very observant and many offspring of dentists choose not to go into the profession. When their parents complain about staff, patients, and inefficiencies, and take work home, this can spoil a child's outlook on the profession.
The spoilers
What is the health of the practice for two? The parent may be 20 or 30 years into private practice and may just now be reaching a net worth that allows him or her to relax a bit. What is your current net? Are you currently so busy that you're turning patients away? If you gain a partner, how much of your personal income are you willing to share so the new partner (your son or daughter) can have a place to practice?
The elder doctor may only be 50 years old, with 15 or 20 excellent working years ahead. Is there enough production for two? Is there enough net for two without the elder doctor sacrificing some net? If not, how long will the younger doctor be pleased doing small treatments and hoping the practice will grow. How much net does the elder doctor want to sacrifice?
Communication is key. When a son or daughter enters dental school, this is the time to have a serious discussion about partnership. If there is a possibility of your offspring joining you, there are some things you need to consider and take action upon. If your son or daughter will join you, it is the elder dentist's responsibility to create the practice numbers so the younger dentist will have something to purchase. The elder dentist cannot wait to grow the practice when the younger dentist graduates. It must be started when the offspring begins dental school, with a communication and a plan of action.
• Will the elder doctor be in a financial and emotional position to completely retire? If not, talk about what a partnership entails, an appraisal of the practice as the offspring enters, retirement dreams, as well as if and when the elder dentist will leave.
• If not ready to retire now, what is the plan to share the net and increase new patient flow? Discuss the possibility of a practice merger.
• Is this the only sibling? If yes, will this be a gift as part of the younger dentist's inheritance? If there are other siblings, there will be a buy-in price (not to be determined yet) so all siblings are equal in inheritance.
• What treatments are presently offered in the practice? What skills can you add in those four years to enhance the offerings and increase the new patient flow? Perhaps this is a time to become an implant provider, an IV sedation provider, learn new denture techniques combined with implants, or any number of possibilities.
• Young people are very adept at digital communication. Is your practice website and SEO current? Are all your skills fully exhibited on your website? Is your website mobile compatible? Are you paperless? Is everything you do at the office computerized, including collecting in the treatment rooms?
Many of today's young professionals have mates who are also professionals, and they will also have a say in where their family settles Depending on the mate's profession, a large city might be necessary.
Thus, do not fall for the "build it and they will come" technique. (Do not assume your child will want to join your practice.) Do not enlarge your office on the hope your son or daughter will join you. A practice can greatly increase treatment offerings and a large new patient flow in anticipation without building a bigger office, leaving the elder doctor with lots of debt if the younger chooses not to join the practice.
During the four years of dental school, you could double your new patient flow and add treatment options with the help of an associate who has a strong covenant not to complete, is hired on a per day salary, and who is willing to do the smaller things such as children, fillings, and dentures. But keep in mind a single practitioner can produce $1.6 million to $2 million alone before needing an associate.
This information is a lot to absorb, and our goal is to help you keep family communication alive and make it a great transition for everyone involved. It's a tricky balance, and any missteps can destroy precious relationships.
ALSO BY THE BLATCHFORDS:
Transfer of authority in the dental practice: Buyer vs. Seller
Does your practice truly know the cost of its services?
How to figure out your dental practice overhead per hour
---
For the most current dental headlines, click here.

---
Father and daughter Drs. Bill and Christina Blatchford emphasize net return, efficiency, and more time off with pay. Christina has a general practice in Milwaukie, OR. Dr. Bill Blatchford is doctor emeritus of dental business coaching at Blatchford Solutions. Check out blatchford.com, call (888) 977-4600, or email info@blatchford.com. Order "No Nonsense Transitions," and on YouTube, watch Mornings With Bill.