Great customer service + high patient satisfaction = increased production for your dental office
From the first phone call on, customer service is important

Jan 13th, 2014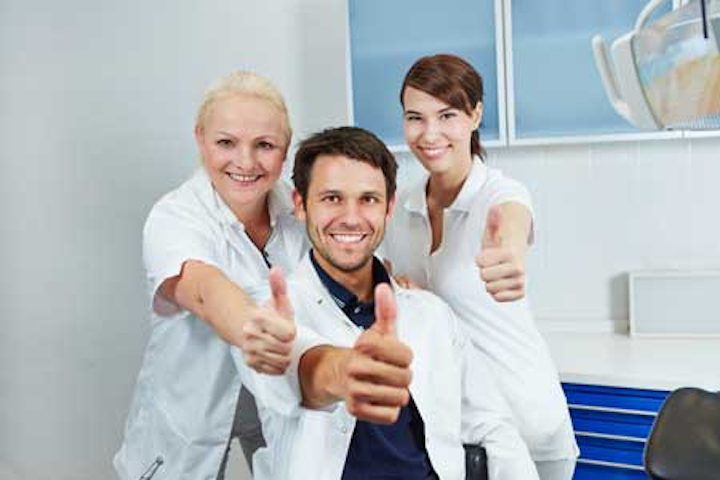 Are you doing everything possible to create a positive experience for patients?
Are you building strong relationships with patients?

Your answers to these questions probably reveal whether you are growing or declining in the new dental economy. Today, patients expect more for their money. If your practice doesn't deliver, they will become inactive patients, or someone else's patients.

RELATED ARTICLE:Objective: happy patients!

Superior customer service goes beyond simply being nice to patients or having a positive atmosphere. It is about creating an excellent experience for patients during every interaction they have with the office. It is about impressing patients from the moment they enter the office until they walk out the door.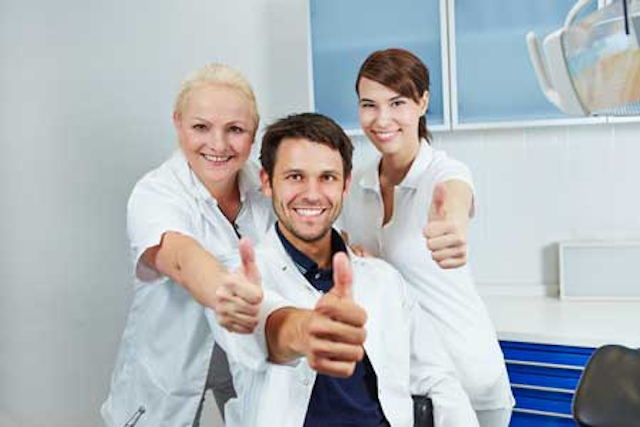 Customer service begins with the initial phone call
The patient's first call to the practice is the time to begin creating an excellent patient experience. Examine how your practice handles this process:

• Does only a basic exchange of information occur (rather than taking the time to learn about the patient)?
• Are front desk team members enthusiastic and attentive?
• Do the team members build value for the practice and its services (or are they content to simply provide the minimum information)?

Every interaction with patients or potential patients, whether on the phone or in person, is an opportunity to exceed expectations. The process must begin as soon as possible. Before new patients present to the office, front desk team members should:

• Mail or email practice forms before the first appointment
• If mailing, include the practice brochure, directions to the office, and information about the patient referral program
• Be prepared to answer questions regarding dental insurance, fees, financing options, and more.

Creating an excellent patient experience
Every interaction with patients must be analyzed for opportunities to create additional value. For example:

• Design scripts that answer frequent patient questions so that you create energy and build trust with patients.
• Consider putting a beverage area in your reception room for patients and guests.
• Learn one new thing about each patient during every visit.
• Begin each patient conversation with something personal as opposed to jumping in with clinical conversation immediately. Take the time to talk to each patient about something in his or her life.

In a difficult economy where consumers want more for their money, customer service is more important than ever. As any highly successful dentist can attest, satisfied patients are the foundation of a growing practice.

-------------------------------------------------------
ALSO BY ROGER LEVIN:
Dental case acceptance: The growing importance of follow-up
Want to increase the value of your practice?
Practice management tips from experts
-------------------------------------------------------
To learn how to run a more profitable, efficient, and satisfying practice, visit the Levin Group Resource Center at www.levingroup.com/gp— a free online resource with tips, videos, and other valuable information. You can also connect with Levin Group on Facebook and Twitter (Levin_Group) to learn strategies and share ideas.