Tuesday Tip from Pride Institute: How to make your dental staff meetings work
Dental staff meetings can be a collosal waste of everyone's time if they are not run properly. Want to make them productive and fun. Make everyone's ideas feel valued and welcome. Here are some other ideas for holding productive, and even fun, dental staff meetings.

Apr 21st, 2015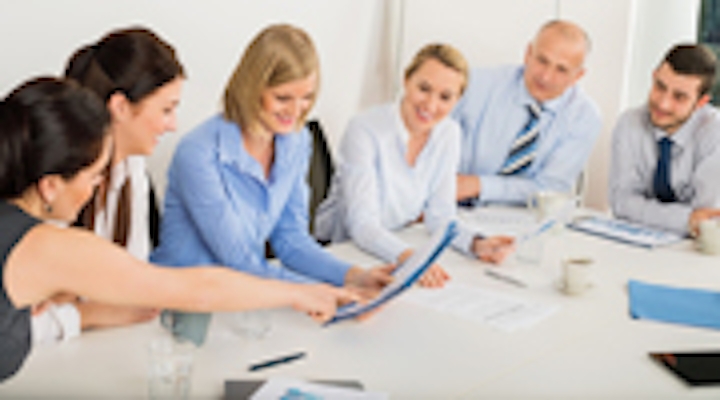 As I prepared for this week's Tip, I read through a few Tips I had written before. It was right around this time last year that I ranted about dental staff meetings I had observed during in-office visits. To put it as kindly as possible, they were … ahem … dull, but most importantly, they were ineffective and resulted in little or no change. During my most recent in-office adventures, I saw the same thing! This reminds me of a great quote by comedian Dave Barry, who said, "If you had to identify, in one word, why the human race has not achieved, and never will achieve, its full potential, the word would be 'meetings.'" Well, that quote is certainly proven many times over in dental practices.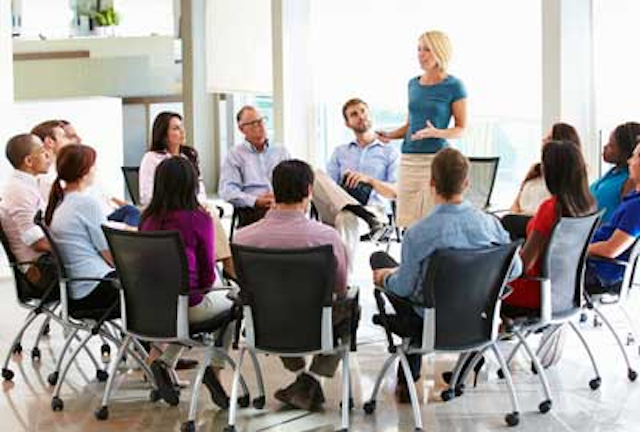 If this is the case, why go through the agony of staff meetings at all? The benefits of having effective, efficient meetings far exceed any potential negatives. These benefits include:
• Practice strategies will be realistic because the people who need to implement the strategies take part in creating the plan
• The culture of self-direction and motivation is supported when each team member feels they have a say in running of the practice
• The team can be more proactive and flexible in adapting to problems, obstacles, and changing priorities
• Conflicts can be handled positively before they become divisive issues
• Continuous learning and improvement become the rule, not the exception
Even though these benefits sound compelling, if your staff meetings are like "Dawn of the Dead" sessions—zombie-like experiences, where the dentist drones on about something and the glazed expression on everyone's faces indicates there is no human life force remaining), or "vomit and spew" sessions (a lot of screaming and mayhem with no change taking place)—then making the leap of faith and having more meetings is a dicey proposition.
The answer is to buckle down and learn the fine art of leading effective meetings so you and your team can see results. There are two elements that will ensure a good meeting and inspire follow-through and results. It is the leadership team's responsibility to make sure these elements are in place.
Element 1: Create a culture of safety and trust by establishing ground rules about behavior, participation, and focus
Ground rules are a collection of agreements the team makes about how they will treat each other. Ground rules prevent meetings from "running aground." They create a sense of order and safety so individuals can share ideas and concerns comfortably. Because it's crucial for ground rules to reflect the culture, you can't simply impose them on your team. Ask the team what agreements they would like to make for meetings. Some classic ground rules are:
• Respect each other's personality, and learning and communication styles
• Be specific when highlighting challenges, strengths, and solutions
• Be punctual
• Be open and honest, always, and as unemotionally as possible
• Critique ideas, not people
• If you oppose, then propose another solution
By agreeing to follow these rules and closely monitoring to ensure success, you will create a foundation for group collaboration and consensus.
Element 2: The team is trained in effective discussion, problem-solving, and decision-making and committed to following the protocol
Now that you've created a safe environment for true discourse, what are the secrets that drive a team to analyze a problem and come up with solutions they will support (most of the time)? During an effective problem-solving process, the team converges on a specific issue, identifies possible solutions, selects the best solution, identifies action steps to implement the solution and, finally, evaluates the solution to see if adjustments are necessary. The beginning of this process is when the team defines the situation and explores the gap between what is desired and what is actually happening.
The conversation clarifies where they are (the current state), where they wish to go (the desired state), and the challenges that must be addressed to close the gap. All of this takes time, effort, and a true desire to work through challenges and think strategically as a team. I recommend the wonderful resource, "Meetings with Pride," to learn how to make your staff meetings productive, effective, and dare I say it … fun and rewarding. Good luck!
PAST TUESDAY TIPS:
Third time's a charm, so the research shows
What to say to patients who try to cancel
Your confidence level during dental case presentation

Tuesday Tips from Pride Institute are provided weekly on our Facebook page as well as in this column in DentistryIQ. To ensure you don't miss any of Pride Institute's proven methods to take your practice to the next level, visit prideinstitute.com, and like them on Facebook.