Train new team members well to ensure success in your dental practice
Taking the time to properly train new team members will lead to a harmonious and happy dental pracatice. But if a new hire fails, don't be afraid to dismiss the person before trouble begins.

May 18th, 2015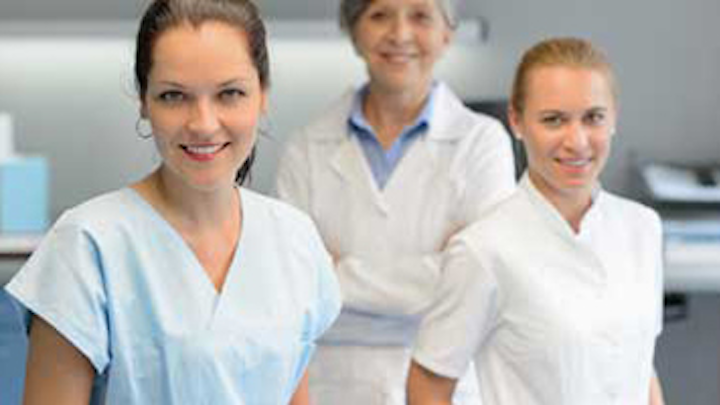 So, you think you have found the new star of your dental team, since you followed the advice from my last article. Do you now assume that everything will go smoothly from now on? If so, that's a big mistake!
If you do not train new team members properly, evaluate them fairly, give them the payment they deserve, or do not give them continuous incentives, then I can guarantee you they will not stay with your practice for long. This is something that will cost you both money and time, since you'll have to repeat all the steps of hiring a new team member.
This article will discuss how to keep your amazing employees happy by giving them value, and not only will they stay with you, they will also increase their performance and productivity.
Start with the first week, what I call the period of "guidance." At this time you should explain the rules, the policies of the practice, the codes of conduct, the practice philosophy and vision, and the mission of the practice, all while making the new hire feel welcomed by all members of the team.
Is this difficult? Not at all! You only need time and your best intentions to welcome the new member of your team and help the person adjust and feel like part of the group. Remember to ask the new team member at the end of this guidance, "What did you think of your first week?" If the answer isn't enthusiastic and positive, start worrying!
You need to provide correct training for your new employees, which has the ultimate goal of strengthening their skills in order to improve their performance. Research has shown that the best way to learn is by doing a job in real conditions and time. You can assign a team member to the role of trainer, or allow the new employee to complete some assignments right away. For example, a new office manager could record income and expenses for the month, answer phones, greet patients, and more.
You will have to find the time to check the completed tasks and discuss them. Only then will you know what has been successfully completed and which skills need improvement. This is definitely a time that requires a lot of patience from both sides to be done correctly.
Now let's proceed to the next important step, the evaluation. I'm often asked how often this should be done and how. I'll explain what I've been doing in my practice for 25 years.
Every six months I invite each of my employees into my office separately and discuss the following topics:
1. What has gone well in the last six months?
2. What do you think should be improved?
3. How can we as a team and individually contribute to the practice to improve performance?
This is your opportunity as the owner to re-evaluate your employees and their ideas. You also have the chance to define their goals and responsibilities together, and how long they have to complete those goals. If they need it, be prepared to provide further training, perhaps through continuing education if necessary.
What happens if you made the wrong choice in an employee? While this can be difficult, you need to end the employment as soon as possible before there is conflict within the team. This will help you and team members keep the practice running smoothly, and keep peace among the team members.

In my next article I will discuss payment and incentives. Until then, reach your potential and discover your unlimited power!
ALSO BY DR. ANNA-MARIA YIANNIKOS
Value or price for your dental office?
Green dental offices: A perfect choice for our practices and the environment
Dr. Anna-Maria Yiannikos has been practicing dentistry for more than 20 years in Cyprus, and she is a pioneer in the field of dental lasers and cosmetic dentistry. Her clinical research about dental lasers received a Golden Award in ISLD Congress in Berlin 2006. Dr. Yiannikos has a Masters Degree in Lasers (MSc.,) and an MBA. She recently completed a Master Clinician Program in Aesthetic Dentistry at UCLA.