Dental Practice Transitions: 7 important considerations for your retirement goals: Part 1
Are you preparing for life after dentistry?

Mar 4th, 2013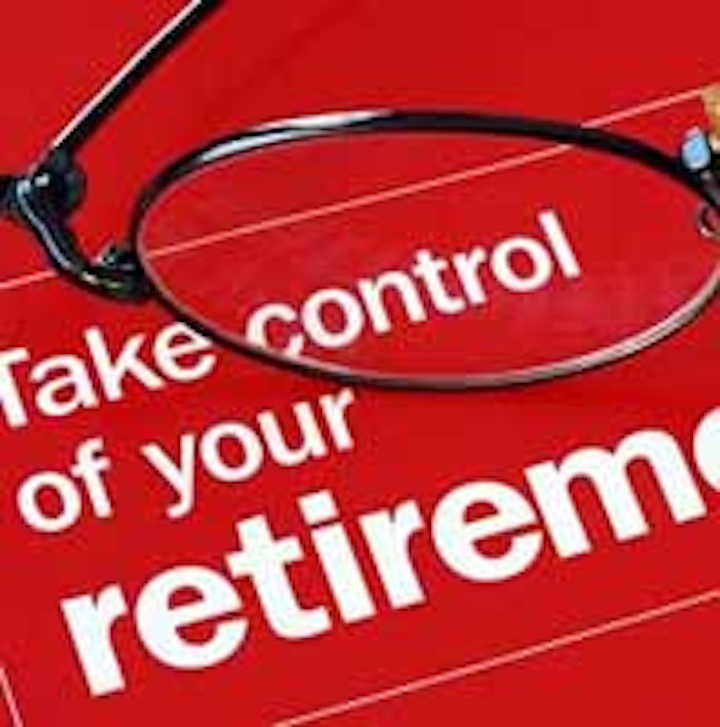 Being a dentist can be a long and sometimes lonely, arduous road, but your dental practice transition does not have to be as strenuous. You have worked hard to develop a sustainable dental practice, often into the late hours to ensure the success of your practice. Everything about the practice has been on your shoulders, and you've still had to balance a life outside of your business. Only your closest loved ones have suffered through the tough times to realize the fruit of your education and years of patient care, countless insurance hassles, ongoing CE requirements, staff turnover, keeping up with dental technology, weathering the ups and downs of the economy, and so on. Yet through the growth, you've celebrated the successes, which will culminate with your successful transition.
As you prepare to move into "life after dentistry," there are many things to consider in order for you to bear the maximum fruit for your life's work while also maintaining peace of mind, and this very critical transition is one that should be low stress and taken with great care and with close, trusted relationships.
1) Take your time: The finish line is near and you will most likely experience some dissonance between shutting the door on your dental practice and the somewhat unknown years of your retirement. Unless health issues or other life circumstances are forcing you into an early retirement, take your time to build a list of the necessary items that will need resolution. If possible, your planning should begin about three years before you sell your practice. So many variables take time for a decision, and as Murphy's Law would have it — sometimes the best-laid plans go awry. The earlier you begin to plan, the more you'll be able to tackle Murphy and anything else that might get thrown into the mix.
2) Develop a team: An old proverb states, "In the multitude of counselors there is safety." As your business has grown, you've realized as a dental professional and business owner that you have often relied on key relationships to overcome certain hurdles. Some of these relationships have taught you who not to do business with and how not to do it, and some of them have potentially saved your business.
Many dentists carry a lot on their shoulders and internalize challenges, which adds unnecessary stress throughout the years, while others have learned to confide in a core group of folks to help with the challenges that have arisen over the years. The key is to know yourself well enough to make the mature decision that you will need expertise and a trusted team to make this transition as smooth and profitable as possible. This team should consist of close friends and family members, long-time friends and colleagues, and new transition experts. These people should care enough about you to be brutally honest about what they see. We all have blind spots, and during transition you cannot afford for a blind spot to sneak up and take a bite out of your life's work. Outside expertise will help protect you.
3) Get your practice valuation earlier instead of later: There are so many rumors and misnomers about dental practice valuations that it would be wise to get your practice valuation completed early and by competent professionals. With dental practice transition experts, you can spot areas that can save tens of thousands of dollars or more in the value of your practice. The longer you wait, the less time you have to make adjustments that could literally save as much as 10% to 20% of your resale value. Also, many dentists spend time in their last few years learning all they can about valuations so they can guard their life's work. While this modus operandi has worked well throughout your career, it must be kept in check with the paid assistance of outside expertise. Although you're a very proficient and professional dentist, you would not hire yourself to extract your own tooth. This is no different. There are many variables that will affect your practice valuation, such as CAPR (collections to asking price ratio), active and new patient files, location (rural vs. suburb vs. inner-city), dated technology, furnishings and equipment, and more. Find experts with a seasoned track record of success in the dental transition process to do your dental practice valuation.
4) Interview, interview, interview: Don't hire a plumber to lay bricks (unless he or she an expert at both). You would not send a family member to a general dentist for implants or periodontal work, unless that dentist was well qualified and had a solid history of satisfied patients. Likewise, your transition expert should have a proven track record, experience, and reviews.
You should first ask colleagues about transition expertise. You already belong to dental associations where other dentists have transitioned successfully. Use their feedback and insight. Interview them about the good and not so good experiences they might have had through their retirement and transition.
You may have a wonderful friend in an accountant, lawyer, or financial planner, but unless that person has handled other transitions successfully, keep the boundaries established. If you trust the person significantly, ask him or her to be a part of your team of counsel in this process, but keep their advice within the boundaries of their expertise and the friendship will last beyond the transition period.

Aaron Schulman is on the advisory board for 5th Avenue Acquisitions and Venture Capitalists, who specialize in helping dentists sell dental practices through proprietary strategies that ensure peace of mind for the dentist and proper, thorough practice valuation. You can learn more about their dynamic company and team at 5thaavc.com.

RELATED ARTICLE:Planning a Successful Dental Practice Transition
RELATED ARTICLE:Practice Buy-Ins — Asset Sale Structure