Bergman receives honor for global business leadership
Perlmutter Award for Excellence in Global Business Leadership honors values-based business leadership.

Apr 24th, 2013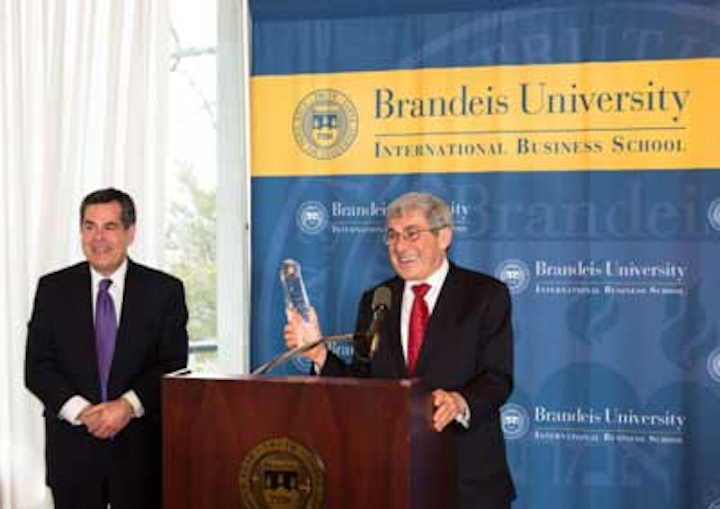 WALTHAM, Massachusetts--Stanley M. Bergman, chairman of the Board and chief executive officer of Henry Schein, has received the 2013 Perlmutter Award for Excellence in Global Business Leadership from the Perlmutter Institute at Brandeis International Business School.
"You are a business leader who understands that theory and practice do not pull in opposite directions, and that one can do good just as one does well," Brandeis President Frederick Lawrence told Bergman in his remarks at the awards luncheon.

"You are most welcome on this campus, and most appropriate for this honor."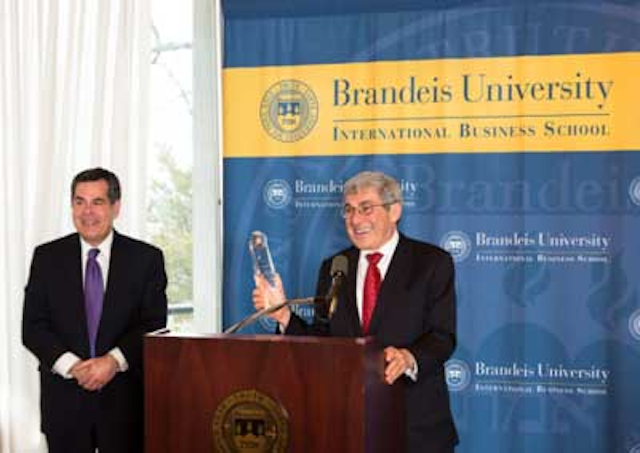 The Perlmutter Institute and Brandeis International Business School strives to prepare students for leadership positions in global corporations using a multi-faceted approach that promotes the value of balancing profit and the public good. The Perlmutter Award annually honors a global business leader who embodies the Perlmutter Institute's mission of values-based business leadership.
"Henry Schein deeply believes that being a successful company means serving society as well as the bottom line," said Bergman in his keynote address in accepting the Perlmutter Award.

"This philosophy of enlightened self-interest inspires us to continuously reinvent ourselves in the service of our customers and society through Henry Schein Cares, our global corporate social responsibility program. The Perlmutter Institute's mission to promote the value of 'doing well by doing good,' and Brandeis University's enduring and deep commitment to social justice, make this honor all the more special."
To learn more about the Henry Schein Cares Foundation, visit www.hscaresfoundation.org.

To comment on this topic, go to http://community.pennwelldentalgroup.com.