New patient phone calls can make or break your dental practice
The first call a potential new patient makes to the practice is the most important

Apr 10th, 2013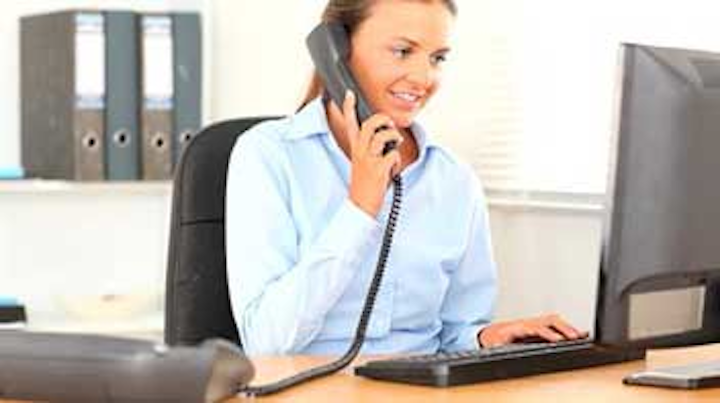 Do you ever wonder how you can take your new patient experience to the next level? Do potential new patients call your office, but don't schedule appointments? Do you wish you could help them decide to schedule? Since new patients are the "lifeblood of your practice," the first contact with your office must be a homerun every single time! This initial phone call lays the foundation for people's relationship with you and your dental team, as well for their future case acceptance.

As you can imagine, the first call must be a priority and handled with confidence and ease. How are your new patient calls currently handled? Do you follow a script or any guidelines? What connections are you making with your new patients? Do you ask about where they live, their family, their career, or their hobbies? Patients don't care how much you know, until they know how much you care.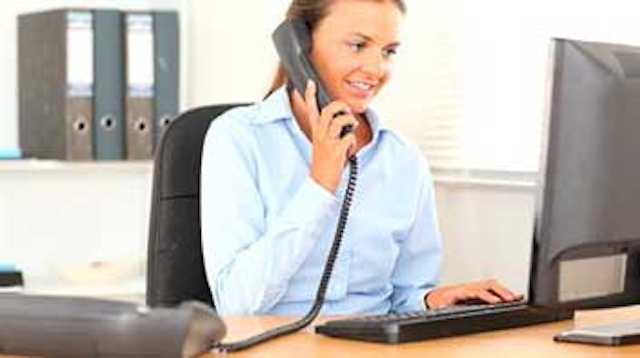 In a busy dental practice, carving out time for this important first step in the new patient experience can be challenging and sometimes overlooked. One powerful and effective tool is a "new patient call sheet." The call sheet helps you gather pertinent information as well as set the stage for all future case acceptance. This will also help you be more time efficient and simultaneously build a relationship with your new patient. The team members who master the intricacies of this process become invaluable to the patients, team, and practice.

If you are currently using a call sheet, kudos! Ask yourself, "Is it working well? Is there anything that we want to know before the new patient arrives? Does the clinical team have all the information they need to build a relationship with the new patient?" If you're not using a call sheet, consider creating a customized one for your practice, or use the one I've developed for other practices. The key take-home message about the call sheet is to "own the first call," and realize that it creates the framework to build the relationship with your new patient and set the stage for case acceptance. Each patient will have a different story and needs, so you definitely want to avoid sounding rehearsed or mechanical. There are no "cookie cutter" phone calls or new patient appointments, however, there are general principles that make the process more efficient.

Exceptional practices find a way to "be present" with their new patient callers and to avoid interruptions. A smart way to let others know you're on one of these calls is to print the call sheets on bright colored paper. This way other teems members will see this visual signal when you're on the phone with a new patient, and they will know it is a "do not disturb" zone.

Exceptional practices create systems for using the information they gather on the initial phone call. Do you ever have new patient no-shows? If you would like to eliminate new patient no-shows, I suggest that you relay the information gathered to the doctor(s) in a new patient call list for each week. It should contain all the new patients scheduled for the week, and a short history about each patient, including their referral source and concerns. People love it when the doctor calls them before their appointment, and this small effort can yield large rewards.

The team member's responsibility is to create and relay the information to the doctor(s). The doctor's responsibility is to call the patient and introduce themselves and make connections with them. The doctor should go one step further and share the information gathered from the call with the clinical team at the morning huddle.

ALSO BY DR. BROWN:Create the ultimate new dental patient experience
RELATED ARTICLE:Two new ways to use the power of mobile marketing to acquire new dental patients

A doctor introductory call could be something like this: "Hi, Mrs. Jones, this is Dr. Tanya Brown and I'm looking forward to meeting you tomorrow. Michelle told me that Mrs. Smith referred you to our practice; we love her! She also told me that you're interested in ________. Let me assure you that you've chosen the right place and that we will take great care of you." After the patient responds, say, "Is there anything else that I can have ready for you tomorrow? Are you familiar with where our practice is located? I look forward to meeting you tomorrow at 9 a.m."

For most patients, this call will take less than five minutes and will do more for building your patient relationship than you can imagine. Mastering such tasks make an indelible impression that your practice is different and that you and your team care about people. Ideally, patients will tell their story once and the team will communicate it to each other on their behalf.

The way your new patient phone calls are handled can definitely make or break your practice. Make sure that the first impression of your practice reflects that you are caring professionals. Remember, you never get a second chance to make a first impression!

Dr. Tanya Brown founded and actively practices at The Center for Cosmetic & Restorative Dentistry in Chesapeake, VA. She works with dentists and dental teams who want to "connect the dots" to be more focused, more productive, and have more fun. Contact Dr. Brown for a complimentary copy of her New Patient Initial Call Form. She can be reached at Tanya@TanyaBrownDMD.com or 757-285-2833.