Thursday Troubleshooter: The dentist fires up the team, then doesn't carry through great ideas
THe dental team is frustrated because they can't move forward with great ideas QUESTION: I really like the office I work in, but I'm experiencing some frustration. Our doctor says he wants to grow the practice and implement some changes to take our practice to the next level. The problem is, our team gets excited about the changes we discuss, and when we attempt to implement the new ideas, he gets wishy-washy and will not follow through. Sometimes it seems like we're more excited about growing the practice than he is. Any suggestions?     ANSWER FROM ROBIN MORRISON, RLM Healthcare Marketing, and Dental Consultant Connection
Mar 13th, 2014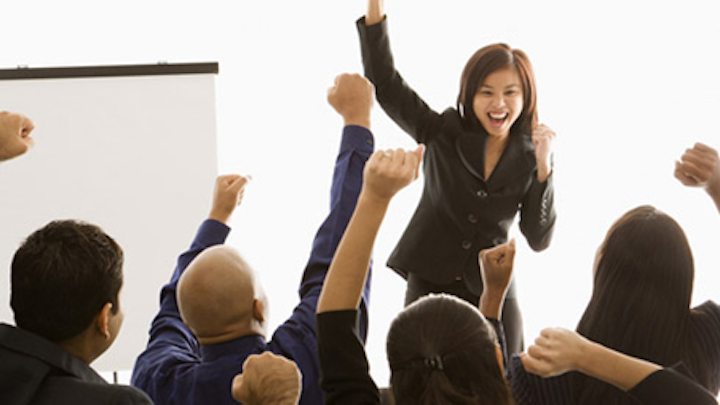 QUESTION: I really like the office I work in, but the team and I are experiencing some frustration. Our doctor says he wants to grow the practice and implement some changes to take the practice to the next level. The problem is, our team gets excited about the changes we discuss, and when we attempt to implement the new ideas, the dentist gets wishy-washy and will not follow through. Sometimes it seems like we're more excited about growing the practice than he is. Any suggestions?

ANSWER FROM ROBIN MORRISON, RLM Healthcare Marketing, and Dental Consultant Connection:
This is fairly common in many dental practices. Every business owner would like to improve his or her business. The issue is, the owner must do the work to make it happen. It sounds as though you have a great team and you definitely do not want the team to lose their enthusiasm.

I would suggest you schedule a meeting as soon as possible and make sure that all team members are present, including the doctor. At this meeting, discuss the new practice goals and what the team feels it will take to achieve them. Once the team is in agreement, create a timeline that includes each step, the implementation dates, and who is responsible (including the doctor). I've found that you have a much better chance of follow through when a date and responsible party are agreed upon. Finally, I recommend having each team member sign the timeline, and then commit to one another to follow through. This will create accountability for all parties, and hopefully get your practice on the road to the next level.
PAST THURSDAY TROUBLESHOOTERS:
How can RDH handle interviews following bad blood from last office?
The pediatric dentist ignores cavities!
Do dental labs need to sign business associate agreements?

Do YOU have a tough issue in your dental office that you would like addressed?


Send your questions for the experts to answer. Responses will come from various consultants associated with Speaking Consulting Network, Academy of Dental Management Consultants, or Dental Consultant Connection. Their members will take turns fielding your questions on DentistryIQ, because they are very familiar with addressing the tough issues. Hey, it's their job.

Send your questions to megk@pennwell.com. All inquiries will be answered anonymously every Thursday here on DIQ.