Tuesday Tip from Pride Institute: There's a method to finding the right team member
Finding the right person to join your dental practice does not need to be a burden with the right steps in place, and everyone on the same page. Check for knowledge, skills, ability, and attitude.

Aug 5th, 2014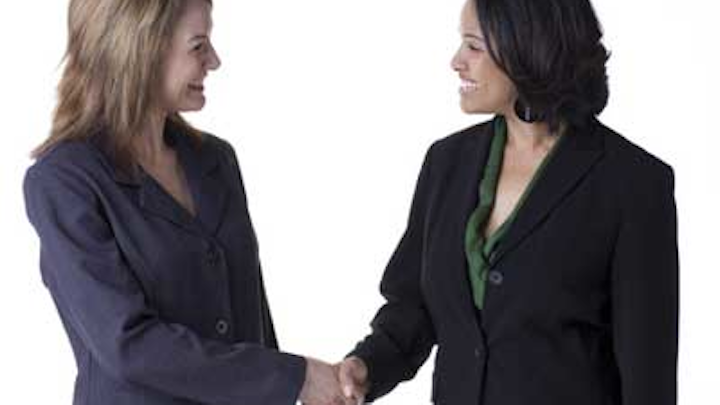 So you are looking to hire a new member to join your team. Whether this is a clinical team member or a front office administrative member, the decision to invite a new member to join your dental family is a huge one. It is certainly worth a systematic approach and warrants involvement by multiple members of the team.
First, always start with what you want – make sure to have a job description and be sure you're clear about the personality type that will complement the team. What are the educational requirements, the previous experience needed, and other KSA's (knowledge, skills, abilities). And don't forget the other "A" – attitude! With your vision in mind, prepare your help wanted ad and prepare the team to respond to the resumes that will come in. A team that knows the criteria for hiring can determine your "short list."
Armed with your short list, you can now start interviewing. Here are 10 things to do in your process:
1. Be on time for the interview. This is when you want to make a great first impression. Who wants to accept a position in a practice that runs late?
2. Review your vision with candidates and ask for their thoughts on how they would personify that vision. Candidates are very impressed with knowing your philosophy of care and your culture in the practice, and when they hear about it they will know if they are a fit for the practice.
3. Ask about their KSAs and how these would help them excel in the position. It's hard to assess the other "A" here, as most candidates show up to their interview with a great "can do" attitude.
4. Encourage them to talk more than you do. You want great verbal skills, so you want to give them the opportunity to shine.
5. Ask about teamwork situations to help determine their interaction with fellow team members. Do they resolve conflict successfully?
6. Invite candidates who have had a successful first interview back for a second opportunity (either a working interview or a luncheon).
7. Involve some or all of your team to engage in conversation, and have specific questions for them to cover.
8. Debrief with the team to get their input.
9. By all means, call the references. Even if you don't get much information, it's worth a try as this is where you might gain information on attitude.
10. If you decide not to hire a person, have the courtesy to call or send a note informing someone of your decision. If you do choose to hire, offer the position, and then set into motion the start dates and planning for the person's introduction into their new dental home.
For more information on hiring, the Pride Institute publication "How to Hire Simply the Best" is filled with sample employment ads, forms, interviewing guidelines, and other tips for a successful process in hiring that new team member. Call (800) 925-2600, or visit www.prideinstitute.com.
–––––––––––––––––––––––––––––––––––––––
PAST TUESDAY TIPS:
Why do some dental teams gel and others do not?
How to spread your big message successfully
Team-generated meeting agendas keep interest high
–––––––––––––––––––––––––––––––––––––––