Thursday Troubleshooter: How can dental office manager get participation at staff meetings?
This dental office manager is frustrated that she's the only one who talks in staff meetings. What to do?

Sep 11th, 2014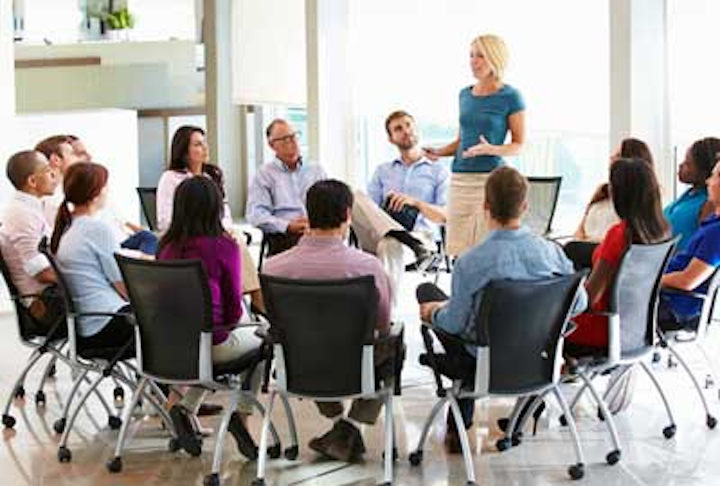 QUESTION: How can I get more participation in our monthly team meetings? I'm the office manage, and I end up doing most of the talking while everyone else just sits and listens. When I ask for questions or suggestions or opinions, no one responds. Help!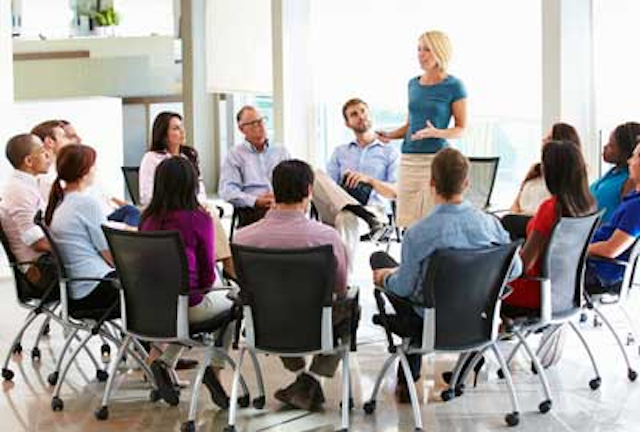 ANSWER FROM JUDY KAY MASOULF, Founder of Practice Solutions Inc:
I often find that team members don't speak up because they feel like they've been shot down in the past. They believe their opinion doesn't count, so they stop sharing. When team members feel their opinion is welcome and valuable, they become more engaged and will participate. Other reasons team members don't participate is out of fear of judgment, criticism, or retaliation.
Everyone on the team has the right to express their opinions and be heard without being criticized or made to feel stupid. Instead, everyone should share constructive feedback with each other about why something may or may not work. When we're open to ideas, this means we're at least considering an idea. Pondering a team member's input can often lead to better decision-making. This is because team members are often the ones directly performing a task, process, or service, and they understand the limitations as well as the possibilities.
I suggest that the entire team work together to create Communication Guidelines. These guidelines will help create an open environment where everyone feels safe to participate. Some examples of guidelines might be – listen, no judgment or criticism, have a thicker skin, believe in positive intent and give the benefit of the doubt, avoid sarcasm, be respectful, support a no-gossip culture, project positive tone and body language, be open minded, be understanding, allocate appropriate time and space for the meeting, ask questions and don't make assumptions, and address issues concerning patients and the practice.
Here are some additional suggestions to improve participation:
• Create an agenda for the meeting and have the team members rotate leading the meeting.
• Ask multiple choice or essay questions instead of yes and no questions.
• Ask team members to write down their responses. When everyone has finished, have them share these responses with the group.
• Break the team into groups of two or three, depending on the size of your team. Have them come up with solutions to share with the team.

The more you empower the entire team to participate in decision-making, the more engaged they will be. When team members feel they're involved in decisions, they take greater ownership for the outcomes. What we create, we own.
ANSWER FROM LISA MARIE SPRADLEY, The "Front Desk Lady" of TCB Dental Consulting:
Regular meetings are an important part of keeping our practices patient-focused and our teams working together. Having said that, meetings can also be a source of frustration if you're the only person facilitating or participating in the effort. There are several ways to encourage team participation and have others lead these meetings.
• Consistently schedule team meetings at a time that allows everyone to attend
• Create a safe environment where everyone can speak their minds and respect for one another, without fear of retaliation
• Allow the team to have input in the meeting agenda
• Use a stopwatch or timer to allow everyone the same amount of time to address issues
• Have a code word that everyone knows. Use it to get the team back on task when the discussion gets off track
• Have an action plan to hold everyone accountable for their tasks
• Allow time for fun. Find ways to incorporate games that encourage team building and alleviate stress (Google it!)
• Praise team members for their specific efforts to demonstrate that you are aware of their actions
• Reflect the change that you want to see in others
Most importantly, let everyone know they're valued and their opinion matters. If you still have team members who do not want to lead the meetings, find other ways to use their strengths. Remember, not everyone likes to speak before a group, but they may be a strong worker who helps the team accomplish set goals. Too often we allow our own beliefs to determine what others should be doing, when we should be looking at how we can help others do what needs to be done.
I encourage you to keep having team meetings, and look at ways that will encourage and engage your team to become active members of the team!
PAST THURSDAY TROUBLESHOOTERS:
The dental practice's website is completely out of date. Help!
How can overwhelmed office manager talk dentist into getting her help?
Is there a way for this dentist to avoid PPOs and still survive?

Send your questions for the experts to answer. Responses will come from various consultants associated with Speaking Consulting Network, Academy of Dental Management Consultants, or Dental Consultant Connection. Their members will take turns fielding your questions on DentistryIQ, because they are very familiar with addressing the tough issues. Hey, it's their job.

Send your questions to megk@pennwell.com. All inquiries will be answered anonymously every Thursday here on DIQ.