21st century workplace skills for dental assistants
Dental assistants must approach their profession with the right attitude

Feb 18th, 2014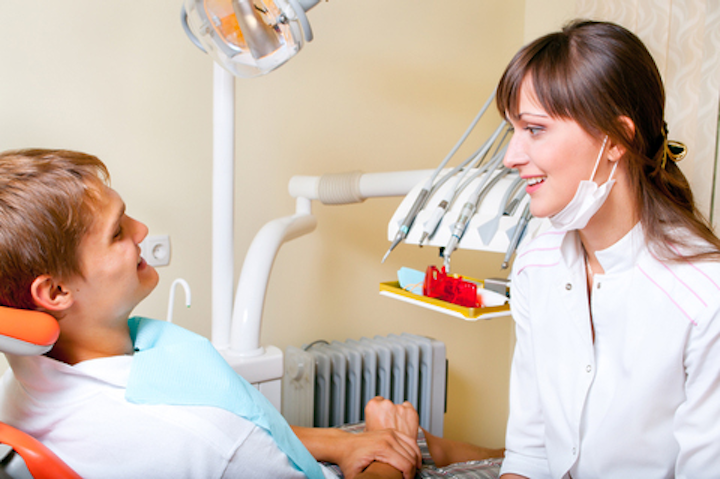 The celebration of Dental Assistant Recognition Week begins March 2. As we adopt the theme, "Dental Assisting – Embracing the Changes of the Profession," this is a great time for dental assistants to consider the tools we'll need as the profession moves forward, even if the tools were not considered important to dental assisting in the past. Workplace skills for dental assistants require more than clinical applications, and we must start thinking more like businesspeople than employees.

It's time to recognize dental assistants March 2-8
When we look at something like a "job," we tend to just show up and get paid, do a job and consider ourselves, dare I say, "just a dental assistant." Compare this to the professional dental assistant attitude — the knowledge that this is a vocation that requires an education and continual learning, that we educate others, create smiles, and impact people's lives. We need to quit the mindset that we are "just dental assistants," and quit sucking spit and begin talking dentistry.

Dental practices are companies, and companies are in the business of making money. Therefore, staff must become businesspeople and not employees. Employees do as they are told, businesspeople figure out what needs to be done and then do it. Businesspeople are peak performers. They have different beliefs; they look at what is possible or what they are willing to change. They ask questions and enjoy the process. Businesspeople bear full responsibility for their actions, and employees do not. Businesspeople know they are accountable for results and accountable to each other. Employees are not expected to understand the big picture; businesspeople know they must see the big picture.

Given the expectations of the professional dental assistant, what are the workplace skills of the 21st century that we need to incorporate?
• Interpersonal communication – How do you communicate with yourself and your team? You must be able to communicate with yourself effectively first so that your message to others can be heard.
• Self-motivation – This is the ability to create value for yourself in the practice. It is often said that dental assistants do not produce, but in actuality the doctor and hygienist cannot produce without the dental assistant. This is known as "keeping one step ahead of the doctor." Being prepared, having the same set-ups in each room, directing the doctor, knowing when and how to ask for training, showing the doctor how your expanded functions create more time, all relate to the overall production of the practice. How you are able to make a difference in the delivery of quality dental treatment is the difference between being a productive member of the dental team or not.
• Conflict resolution – Nobody likes confrontation, so it's important to know how to handle the uncomfortable upsets that inevitably occur. Conflicts occur due to unmet expectations, it's as simple as that. You need to be able to find the source of the upset and handle it eloquently, otherwise there is resentment and blame.
• Salesmanship of yourself and your product – What makes you special in what you do in the practice? We all have distinct talents. Promoting what you do best sets you apart and elevates you to professionalism.
• The ability to give presentations – Does being asked to give a presentation make you weak at the knees? Does the thought of speaking in public terrify you? Do you realize that every time you speak to a patient you give a presentation? It's true! Become comfortable speaking even in small groups because this tool will always be important.

--------------------------------------------------------
RELATED ARTICLES:
Intention (for today's dental assistants)
The 10 hardest-to-fill health care jobs of tomorrow include dental assistants
-------------------------------------------------------
There are a multitude of opportunities for dental assistants today that were not available a few short years ago. Dental assisting professionals are employed not only as chairside assistants and business assistants, but also as educators, practice management consultants, insurance representatives, sales representatives, and researchers. Being confident and self-assured promotes professionalism in the workplace. Do not assume anything, and do not be afraid to ask the doctor what a good job looks like. Have a checklist in place during the learning process and keep notes. Ask questions and be willing to listen and accept that there may be a different way of achieving the desired results.

It's time for us to elevate our profession. Be organized, creative, inventive, and committed, stay educated, ask questions, take charge where appropriate, and know enough about everyone else's position in the practice to be supportive. Ask yourself where you want to see yourself and your profession. If you don't like the answers you're getting, start asking better questions. With this in mind, celebrate being a professional dental assistant, elevate our profession, and celebrate Dental Assistant Recognition Week!