Thursday Troubleshooter: Can dental practice pay assistants and not hygienists?
This dental hygienist doesn't think it's legal for the practice to make the hygienists clock out when patients don't show, but allows the assistants to stay clocked in.
Jul 27th, 2017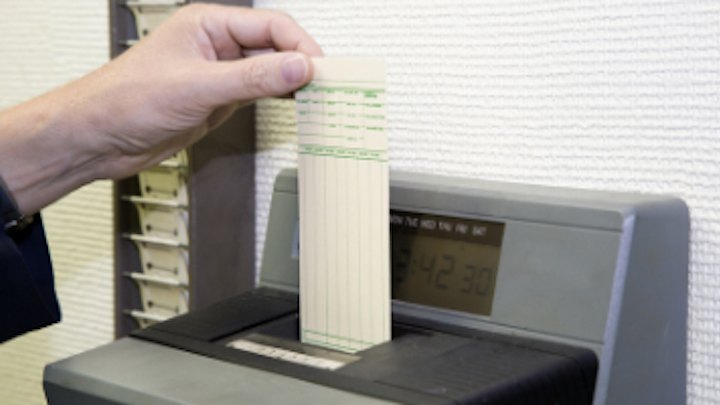 Do you have a tough issue in your dental office that you would like addressed? Each week the experts on Team Troubleshooter will tackle those issues and provide you with answers. Send questions to megk@pennwell.com.
QUESTION: In the office where I work the dental hygienists must clock out when we don't have any patients. However, the dental assistants are allowed to stay on the clock. Is this legal?
ANSWER FROM KURT TULLAR, Solution Center Manager, CEDR HR Solutions:
The short answer to your question is yes, it is legal to make dental hygienists or other hourly employees clock out when the dentist/boss doesn't want them to work, even if other employees are allowed to stay clocked in. State laws can modify how this works, so be careful. As an example, California has "report to work" laws, which require that employees who show up for their schedule must be paid a certain minimum amount, regardless of the time spent actually working.
While a practice can force employees to clock out, it is important that the office also have them stop working. Federal law requires that non-exempt employees be paid for all time worked, which means that if an employee is working he or she must be paid. So, if a patient cancels and the hygienists are told to clock out, they should not be doing recalls or cleaning the room, which is still considered work.
Finally, it is important to consider the implications of the practice's actions on staff morale. While the practice can certainly ask some employees to clock out while others work, this can create resentment and anger among those who are not being paid. Many offices address this issue with hygienists by using a differential rate of pay, which means that the hygienists are paid one rate for providing hygiene and a different lower rate while doing administrative tasks during downtime.
Friendly disclaimer: This information is general in nature and not intended to provide legal advice or replace counsel about a specific issue with a specialized attorney. This answer contains information that is believed to be current as of the date of this article.
RECENT THURSDAY TROUBLESHOOTERS
Dentist won't confront patients who refuse x-rays
Dental assistants should not be performing some functions
Disappointment in new dental code D4346
Do YOU have a tough issue in your dental office that you would like addressed?

Send your questions to megk@pennwell.com for the experts to answer. Responses will come from various dental consultants, as well as other experts in the areas of human resources, coding, front office management, and more. These folks will assist dental professionals with their various issues on DentistryIQ because they're very familiar with the tough challenges day-to-day practice can bring.

All inquiries will be answered anonymously each Thursday here on DIQ.

---
For the most current practice management headlines, click here.

---
---
For the most current dental headlines, click here.

---