Human Resources Questions for Dentists: Must dentist buy ergonomic desk for employee?
There's a lot involved when it comes to running a dental practice. Among the things that need attention are human resources issues. These HR experts help dentists avoid any HR legal issues with employees.

Aug 10th, 2018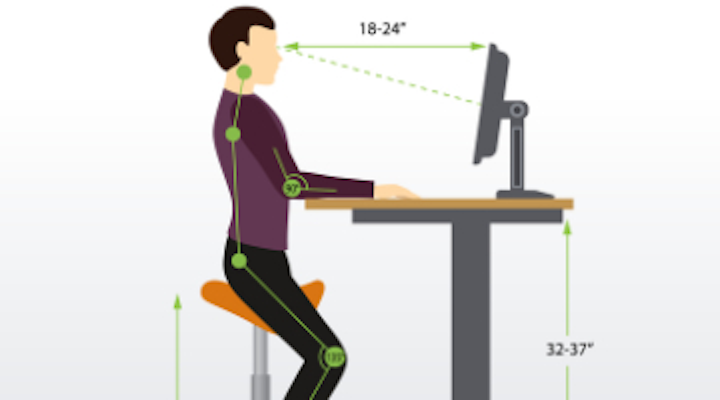 This article originally appeared in the Principles of Practice Management e-newsletter. Subscribe to this informative twice monthly practice management ENL here.
The human resources landscape is constantly changing. Dentists have ongoing questions about how to handle staff issues. Take this month's questions, for instance. Is this dentist required to buy an ergonomic desk for an employee? And should a military employee returning from leave receive the same raise as the rest of the staff?
_______________________________________

QUESTION: The front desk employee in my dental practice told me she needs an ergonomic desk. The desk she wants is very expensive. Am I required to buy it for her?
ANSWER: The answer to this depends on whether or not you are subject to antidiscrimination laws that protect individuals with disabilities. In general, most employers are covered by some type of disability protections law. If this is the case, then this also depends on whether the front desk employee can back up her request with documentation from her treating physician that an ergonomic desk is required due to some kind of health issue she may be experiencing.
Therefore, the first response to this request should notbe a flat-out no. You should ask her if her request is based on a recommendation from her treating physician. If she says that it is, you should then request supporting documentation from the treating physician to gain a better understanding of the accommodation that needs to be considered.
Once she returns this, you need to consider reasonable accommodation. If accommodation is not possible, you need to show undue hardship, which is not defined by law and is extremely difficult to prove. However, you are not required to provide an ergonomic desk if you can determine a less costly alternative that would accomplish the accommodation that she requires.
So, the bottom line is that this request does not have to be immediately accepted unless it is supported with appropriate documentation, and you do not have to provide the desk if something else is readily available and will accomplish the same objective.
QUESTION: Our office has had an employee out on military leave for six months. He recently notified us that he is ready to return to work. We are prepared to provide him the same position and pay he had prior to taking the leave of absence. However, during his time away, the entire staff received a pay raise of 4%. This was in recognition of everyone's hard work for the past year. Must we also pay the employee returning from the military this raise even though he worked only part of the year?
ANSWER: Under the Uniformed Services Employment and Re-employment Rights Act (USERRA), employers are required to make military employees "whole" upon their return from leave. Basically, employers must treat returning employees as if they had never taken the leave of absence. Therefore, if a pay raise is performance or merit-based, it must be given to the military employee upon reemployment if the employee would have attained the raise with reasonable certainty had he remained continuously employed during the period of military service.
In your case, everyone received the raise, thus, it's reasonably certain the military employee would have also received it had he not taken military leave. Furthermore, the raise must be given in full. It cannot be reduced simply because he was on leave for six months of the year.
____________________________________________________________________________________________________________________________________________-
RECENT HR QUESTIONS
Legally keeping track of employee hours worked
The ongoing issue of paying for dental employee CE
Could this ugly argument lead to legal action?
Human Resources Questions for Dentists is provided by Rebecca Boartfield and Tim Twigg of Bent Ericksen & Associates. Tim Twigg is president and Rebecca Boartfield is a human resources compliance consultant with Bent Ericksen & Associates. For 30 years, the company has been a leading authority in human resource and personnel issues, helping dentists deal successfully with the ever-changing and complex labor laws. To receive a complimentary copy of the company's quarterly newsletter or to learn more about its services, call (800) 679-2760 or visit bentericksen.com.
---
For the most current practice management headlines, click here.

---
---
For the most current dental headlines, click here.

---