Review: The Canary System by Quantum Dental Technologies
Pamela Maragliano-Muniz, DMD, a prosthodontist and former hygienist, reviews the Canary System by Quantum Dental Technologies.

Mar 23rd, 2015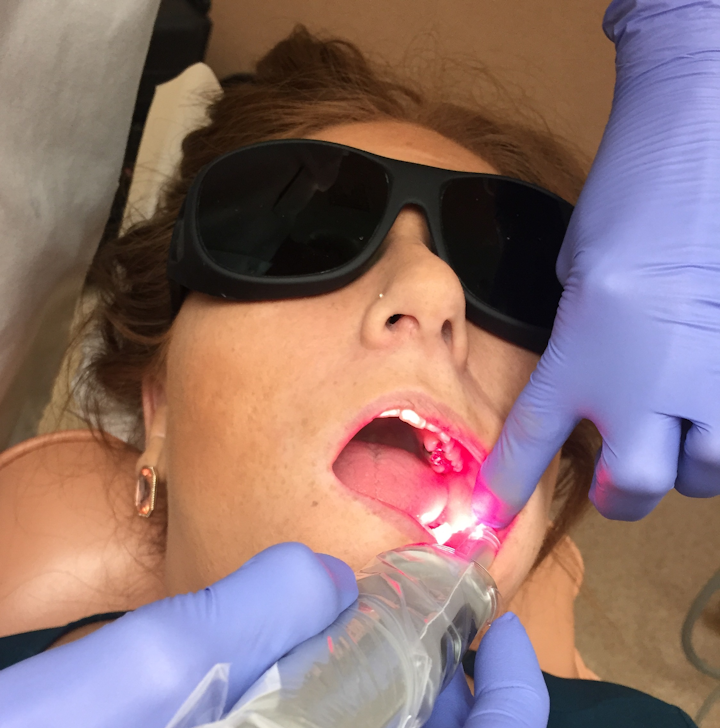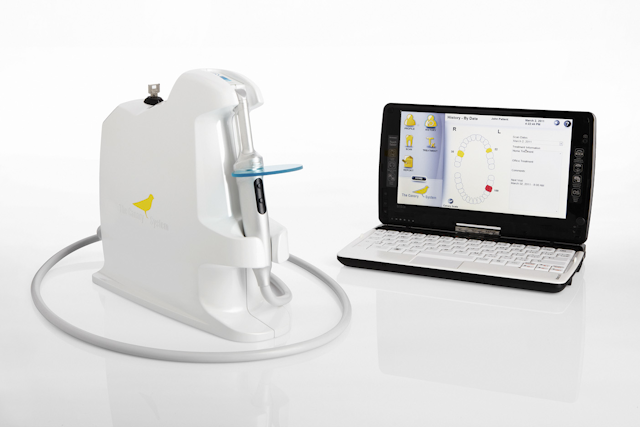 Although I am a prosthodontist, I am very interested in using remineralization therapies to prevent tooth decay and to stabilize or reverse early carious lesions. Behavior modification, MI Paste/MI Paste Plus for homecare, and MI Varnish in the office have all helped to motivate my patients to reduce their risk, but I have struggled with only being able to monitor their progress through clinical observation, tactile exploration, and radiographs. Furthermore, I have been cautious about using transilluminators and electronic caries detectors because the literature about them tends to support the presence of many false positives. I really wanted to find technology that I could rely upon.
When I stumbled upon the Canary System, a laser caries detection system, while browsing the Internet, I was intrigued because the literature stated that it is extremely accurate. Then, while attending a conference, I heard Stephen Abrams, DDS, discuss the Canary System, as well as his clinical results and research outcomes. A few months ago, I decided to invest in the Canary System, and I think I have finally found the technology that was missing in my armamentarium.
Named after the "canary in a coal mine," the Canary System uses pulsating laser technology to detect the crystallization (or lack thereof) in tooth structure. When the laser is placed on a tooth, it takes approximately five to seven seconds to scan and get a reading on the Canary Number scale of 0 to 100. If your computer has speakers, the number will be read aloud.
A Canary Number of 0 to 20 appears green, indicating a healthy or well-crystallized tooth structure. No treatment would be recommended for a tooth with a Canary Number within this range. A Canary Number of 21 to 69 appears yellow, indicating that there has been loss of crystallization of the tooth structure. In my experience, a tooth with a Canary Number that ranges from 21 to 40 tends to respond well to remineralization therapy, while a tooth with a Canary Number greater than 45 often requires a conservative restoration. A Canary Number of 70 to 100 appears red, indicating significant loss or disorganization of crystal structure within the tooth—a sign of advanced decay or cracks.
The Canary System also has an integrated intraoral camera within the handpiece that allows you to capture images of the tooth surface being scanned. Additionally, the Canary System has a reporting system that allows you to record where the "problem area" of the tooth is located and generate a report (termed a "Canary Report") for your patient to view on the Canary Cloud or take home.
PROS
1. The Canary System laser will penetrate up to a depth of 5 mm. This is useful because you can evaluate all surfaces of a tooth, reaching a depth that is far beyond what our eyes can see. This has enabled me to truly monitor areas that I am trying to remineralize by allowing me to evaluate them in a third dimension.
2. While I will admit that I was, at first, uncertain about whether the Canary System would be a reliable tool for caries detection, I have found it to be very accurate and reliable. It has enabled me to treat my patients as conservatively as possible.
3. All data from the Canary System is stored on the Canary Cloud, so the reports that are generated do not have to be printed and filed.
4. With the new Canary Bridge feature, the Canary System can be integrated with practice management software.
5. It is efficient and easy to use. Although the Canary System software is installed on all of my office computers, the laser mostly resides in my hygiene treatment room. Once the Canary System is set up in the morning, it's ready to use all day long. Whenever my hygienist or I find an area of concern, we can have a reading very quickly. We do not have to allot additional time for hygiene visits.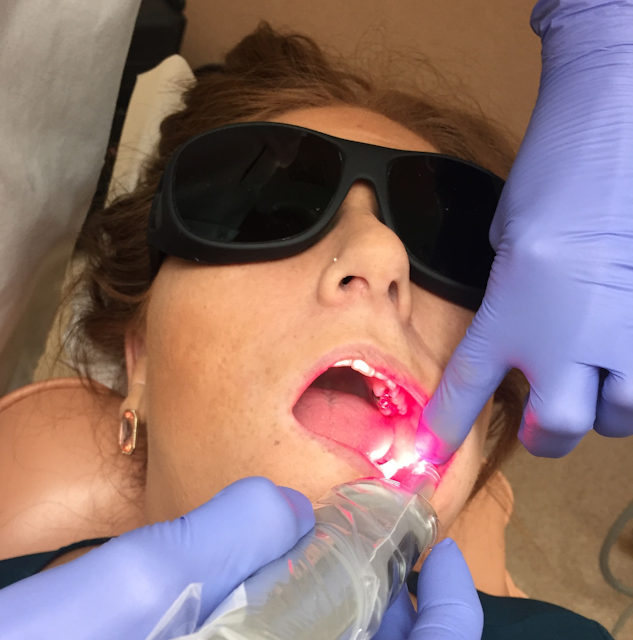 6. It validates recommendations, improving case acceptance and compliance. How often do we find a tooth that requires treatment, but the patient wants to delay treatment until "it becomes a problem"? My experience so far has been that my patients are more apt to pursue treatment in a timely fashion when teeth have higher Canary Numbers. The laser offers an objective assessment of a tooth, and when my recommendations are aligned with the reading from the Canary System, patient case acceptance is improved. In addition, when I find areas that need remineralization therapy, my patients are more compliant with my in-office and at-home remineralization recommendations. I have found that patients look forward to seeing their teeth improve over time.
I scanned a patient with a large amalgam with relatively innocuous-looking cracks, and the Canary Number was a 92. I informed the patient, and she decided that she would "get around to fixing the tooth when [she could]." Shortly after the visit when her tooth was scanned, the patient presented to my office with the lingual wall of No. 19 fractured, so the tooth was prepared for a crown. The patient stated that she should have had the tooth addressed sooner, especially since it was a "red tooth on [my] machine."
7. The Canary System can assess tooth structure around margins of metallic restorations or crowns, as well as through shallow composite restorations and sealants.
CONS
1. The Canary System is slightly more costly than traditional caries-detecting lasers or transillumination systems. (Silver lining: I have found that patients pursue treatment with more urgency, so in that regard, it will pay for itself over time.)
2. Mastering the intraoral camera and using the "Detail Scan" function takes a little practice. It is suggested (and I would agree) that you get used to the system by taking "Quick Scans." Then, as you become more comfortable, gradually begin taking Detail Scans with photographs as your comfort level is improved.
FINAL THOUGHTS
I would recommend the Canary System for any general, pediatric, or restorative dental practice. It is extremely easy, useful, and reliable and I have received nothing but positive feedback from my patients. I use it during my hygiene exams routinely throughout the day. I believe that it has enabled me to monitor the progress of tooth and root surface remineralization and make more accurate treatment decisions.
______________________________________________________________________________________________________________
Editor's Note: This article first appeared in Pearls for Your Practice: The Product Navigator. Click here to subscribe. Click here to submit a products article for consideration.
______________________________________________________________________________________________________________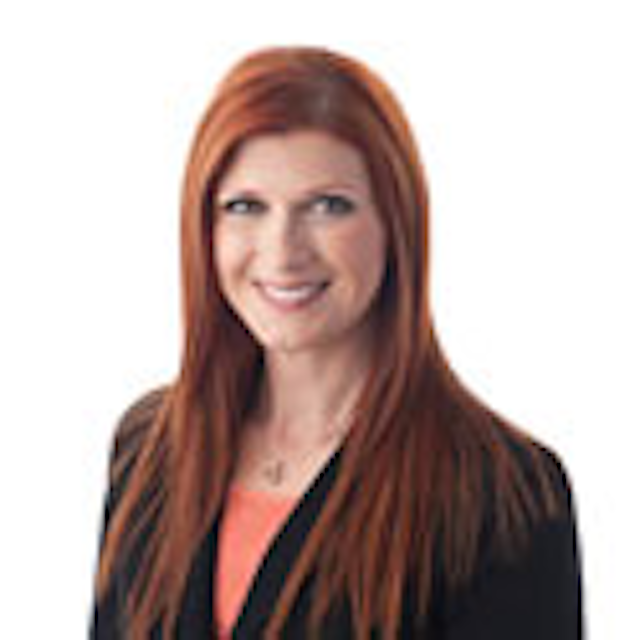 Pamela Maragliano-Muniz, DMD, was a dental hygienist before earning her DMD from Tufts University School of Dental Medicine and her certificate in advanced prosthodontics from the UCLA School of Dentistry. She is an Associate Clinical Professor at Tufts University School of Dental Medicine and maintains a private practice in Salem, Massachusetts. Her passion for prevention has stayed with her throughout her career, and in 2010 her practice was named the Adult Preventive Care Practice of the Year by the American Dental Association.