The Zest Anchors Chairside Product portfolio grows larger
Zest Anchors releases the Chairside Denture Prep and Polish Kit.
Mar 6th, 2015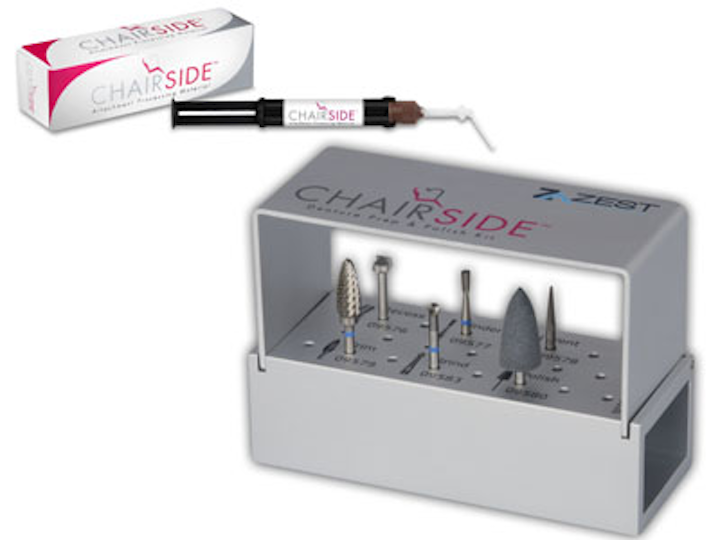 Chairside Products encompass a series of dental tools and materials that provide an end-to-end solution for implant-retained overdenture modification and processing. Zest has introduced the latest in the Chairside Portfolio, the Chairside Denture Prep and Polish Kit.* Consisting of all of the instruments dental professionals need for the efficient and accurate pick-up of denture caps. This kit includes a customized Chairside Recess Bur, specifically designed by Zest Anchors to quickly and easily prepare the exact-sized recess for the Locator and Saturno Denture Caps.
For more information about the Chairside Dental Prep and Polish Kit, please visit www.zestanchors.com or call Zest Anchors Customer Service at 800-262-2310.
*Commercially available winter 2015.