SmartPractice introduces 2 new options in supply bags
Semi-custom and paper supply bags offer dental practices a wider selection.
Mar 9th, 2015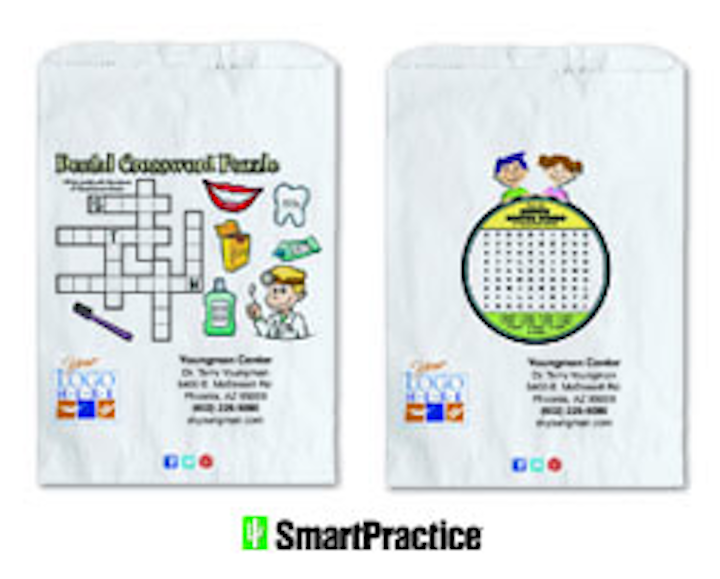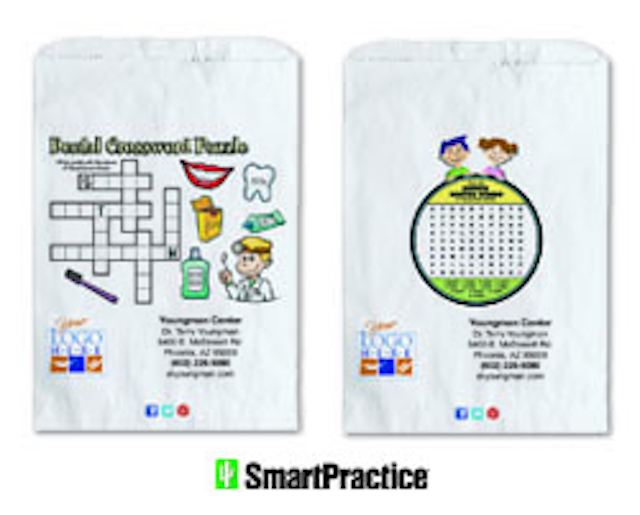 In response dental practices' demands for greener products, SmartPracticenow offers environmentally-friendly Paper Supply Bags. Fully biodegradable, Paper Supply Bags can be personalized with your practice name, logo, and contact information. New designs, such as kid-friendly puzzles and activities, make them the ideal choice for pediatric dentists.
"We are thrilled to announce that SmartPractice carries the only full-color paper supply bags on the market," said Marketing Coordinator Heather Kalish.
For customers preferring traditional plastic bags, the new Semi-Custom Supply Bags allow practices to choose the color scheme, message, and photos that best reflect their brands.
"The new semi-custom plastic bags offer our customers the flexibility to write their own [messages] and feature their own photos with our easy-to-use online templates," said Kalish.
Whether used to hold patient product purchases or samples, Supply Bags can help to foster a sense of loyalty among patients.
To request a sample pack, call (800) 522-0800 or visit www.smartpractice.com/dental.