Denteractive: the new app to improve dentist-patient communication
DIQ editors talk with Reza Izadi, DDS and founder/CEO of Denteractive Solutions Inc, a company that recently launched an app to help dentists and patients better interact.
Jul 14th, 2015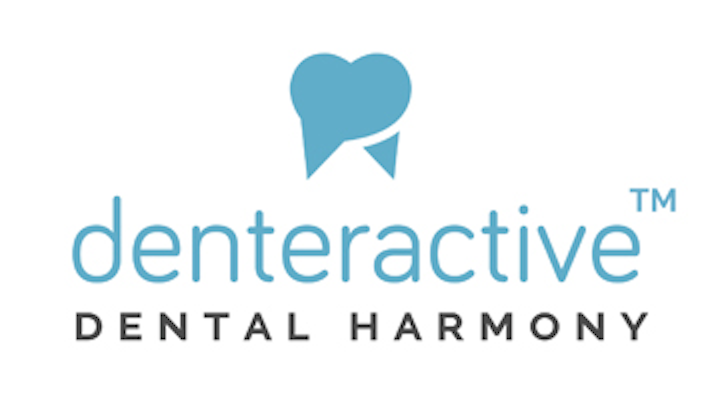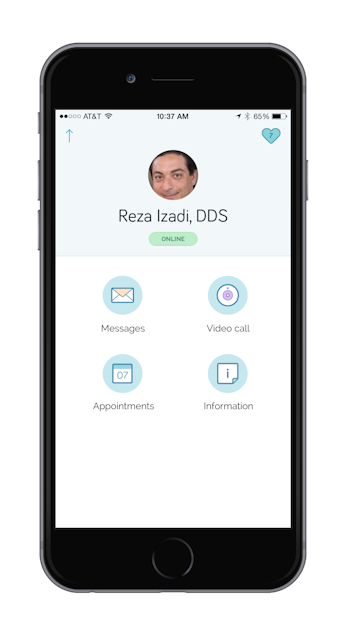 We recently got to chat with Reza Izadi, DDS and founder/CEO of Denteractive Solutions Inc. This California company is using technology to change the way patients and dentists engage with each other, starting with their new app, Denteractive.Launched in southern California just last week, Denteractive is a free mobile- and web-friendly dentist-patient communication platform where dental care professionals and patients can interact from any location. Among other functions, it allows patients to find a dentist by their dental problem or by location, navigate a dentist's practice information and contact a professional directly, and even schedule an appointment from within the app. Denteractive is designed to benefit both the patient and the dentist: for the patient, it boosts preventive care and overall health through education; for the dentist, the app promotes brand awareness and product exposure. Here's what Izadi had to say about his vision for dental harmony, how his recent launch is going, and what's next for Denteractive:DIQ: Can you tell us a little about the background of Denteractive's app? What did you see in the market that led you to create this app? When and how did this project begin?RI: I have been in practice for 20 years now. My initial experiences in dental school instilled the importance of a personable approach to dentistry. In 1992, at age 18, I started my dental education at the University of the Pacific School of Dentistry in San Francisco. The dean of our school at the time, Dr. Arthur Dugoni, quickly became my role model. Dr. Dugoni's vision was to promote the humanistic model to dental education and develop unique dental professionals who fully realize their potentials to better help their peers and communities. Through my advanced training at University of Southern California and over the years, I have continued my growth as a person and a health care provider, and have always tried to find a balance in educating the public and delivering the most effective and personable care to my patients as possible. The response to this harmonized care has been remarkable in my specialty endodontics practice in Southern California. I have not only used this "humanistic" approach in direct patient care, but also with my peers and fellow dentists who I interact with on a daily basis. What I saw in the market that motivated my efforts to build and promote Denteractive was definitely the need for more optimized public education and dental awareness, and an amazing need on the professional end to grow personable interactions and build a quality base of patients. As dentists, we need to keep in mind that better dental care is possible with improved education and better human connections. Dentistry is not only an art, science and a business—dentistry is about building relationships and meaningful bonds with people that we are teaching and healing.
The seeds for Denteractive were laid many years ago in dental school and over the 20 years of my practice. About five years ago, I started formulating my vision onto paper. The architecture for Denteractive was laid, but technology had to catch up. In early 2014, we broke ground on our professional efforts to build this platform and we have reached a momentous point by launching it July 8! Realizing our vision into Denteractive as a product has been made possible by our hard working and dedicated team. Mr. Adrien Abbasi, vice president of product, can attest to the true efforts that our amazing team has delivered with their superb knowledge of technology, business development, communications, philanthropy, and—most importantly—clinical dentistry!
DIQ: What sets this app apart from other similar apps or software?
RI: Our app is very focused to dentistry and is one of the few that has been made by a dentist for the enhancement of the dental profession, and for overall patient care and education. We allow for improved user experience for both core audiences. With Denteractive, patients are now close with dentists even before an office visit. Our mission is to build and connect quality patients with quality dentists, through a harmonized balance of education, communication tools and practice branding, and support.
DIQ: How have beta testers or immediate users (both dentists and patients) responded to the app so far? How is the launch going?

People need human connections and easy access to information
RI: The responses amongst dentist and beta users have been very positive. The texting feature and our treatment-tracking feature are definitely the most popular among users. Dentists also like the texting feature and the ability to choose their video call availability, as well as, the simplicity of our "hearts" review system based on authentic engagements. In the age of social media, it is clear that people need human connections and easy access to information in order to make better decisions and thrive. Our launch has been very smooth so far—we are releasing minor updates and adding features as we move forward. We are also being proactive in getting the word out through different channels to promote Denteractive, for public awareness and for the good of the dental community.

DIQ: When will Denteractive be available outside the southern California region?
RI: Our core efforts were started in southern California, where we launched on July 8. We have most of our network dentists in Orange County and Los Angeles. We are in the process of adding more in all regions of southern California and the San Francisco Bay Area in the coming months. More cities will follow. We have the architecture and capability to add any dentist in the country and have strategic plans to implement our service for everyone.
DIQ: What are Denteractive's future goals? Any updates or enhancements to the app that you have in mind, or any additional products Denteractive may create in the future?
RI: We are developing several products as we speak. They are mainly to enhance free public dental and health care awareness. Also, we are working on professional continuing education platforms and ways to facilitate secure and effective communications between patients and dentists, as well as between dental professionals. Our platform will be one of the leading resources for online dental education, focused oral health information, and—most uniquely—a real-time forum that provides one-on-one education and collaboration tools between dentists and the public.
As education provides the most important pathway to preventive care, and, secondarily, improves the public's overall health, we have plans to further collaborate with dental schools and higher learning institutions to better expose developing dentists to our cause and help provide free education for the public.
To learn more about Denteractive, visit their website. The Denteractive app is available is available for download in your smart phone's app store.