Practicon new Cool Cassette instrument container, SmileGoods youth toothbrush
Two new dental products from Practicon

Mar 25th, 2013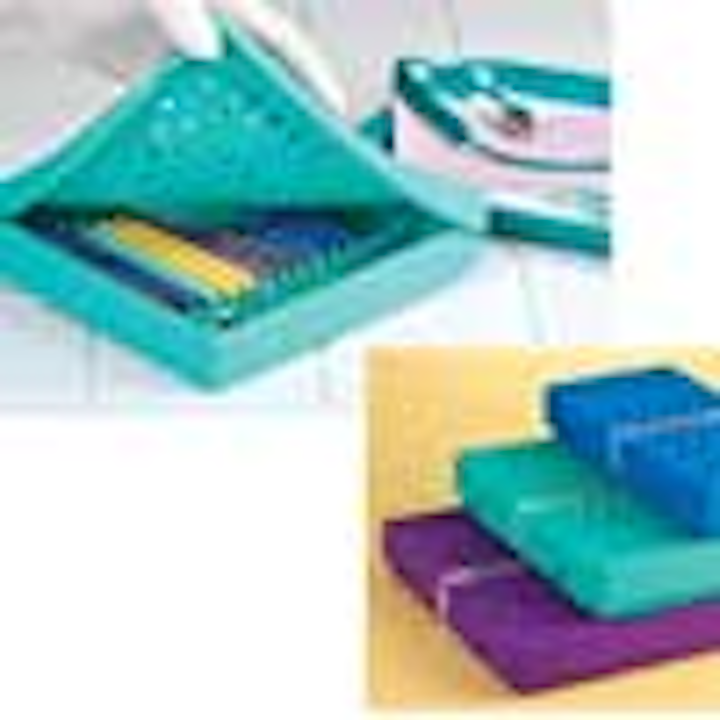 Silicone Cool Cassette™ instrument containers are now available exclusively from Practicon. As the world's first flexible silicone instrument containers, Cool Cassettes are safer, lighter, quieter, and about 40% less expensive than equivalent steel cassettes.
Solid silicone construction dissipates heat faster than steel for faster removal from the autoclave and has no sharp edges that can tear gloves and pouches or injure hands. Plus, Cool Cassette instrument containers are easier to open than metal cassettes and are longer-lasting since they have no hinges, locks, or moving parts to break.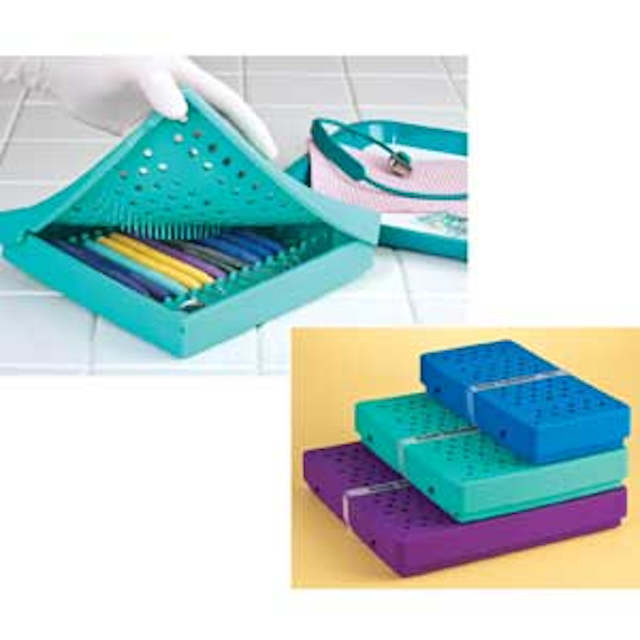 They are also more compact with lids that stack underneath to reduce tray workspace requirements. Due to their silicone construction, interior instrument saddles can be cut with scissors to accommodate large-handled instruments, if desired. Cool Cassettes are available in 5, 10 and 14 instrument sizes in clean green, pure purple or true blue colors.

RELATED ARTICLE:Evacuator tips are scented

RELATED ARTICLE: Practicon offers toothbrush covers, tongue cleaners

Also new from Practicon, a new youth-sized, 26-tuft toothbrush is part of the popular SmileGoods product line. The Y265 toothbrush features a long, non-slip handle, shallow, flat-trimmed bristles, and a smooth, compact head. The brushes are blister packed 72 per box in assorted colors. Like all SmileGoods toothbrushes, the Y265 features soft, end-rounded Dupont Tynex bristles in an unbreakable, non-slip handle.

To view Practicon's complete product line, please visit www.practicon.com or call 800-959-9505 for more information.