Colorful tooth savers and paper towel dispensers for dental offices
Practicon offers two fun and useful new dental products

Jul 16th, 2013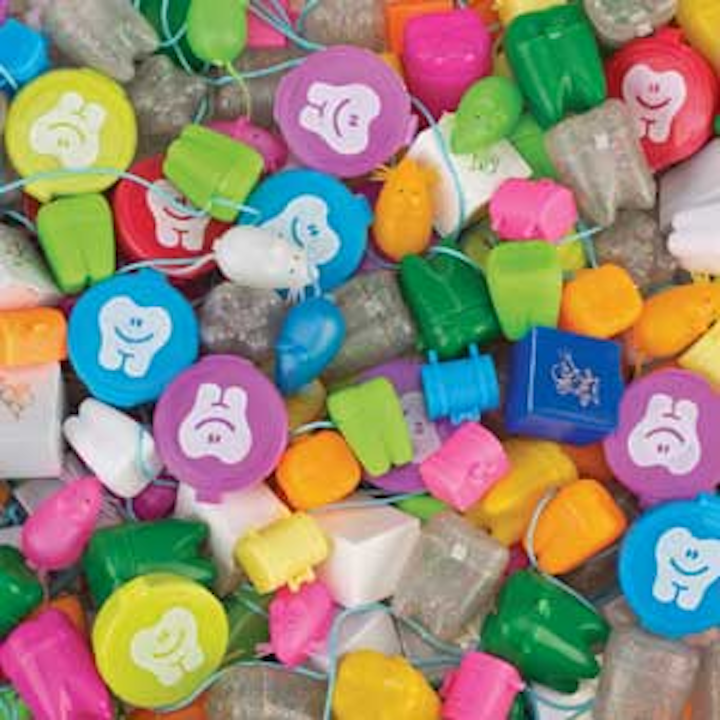 Practicon is now offering an exclusive Tooth Saver Assortment with over 200 lost tooth savers in various designs and colors. Part of Practicon's SmileAisle™ product line, the tooth savers are ideal for use as a fun patient giveaway.

Practicon is now offering an attractive, versatile wooden paper towel and glove/tissue box dispenser. The dispenser holds approximately 200 multi-fold or C-fold paper towels, plus one box of either gloves or tissues above. Upper depth is quickly adjustable to accommodate all sizes of glove and tissue boxes. Front features an easy-fill magnetic closure design. Built of stained hardwood sides with a plastic laminate front, the dispensers are available with a light oak, medium oak or mahogany finish. The dispensers are pre-drilled for wall mounting with hardware included.


OTHER NEW PRODUCTS FROM PRACTICON:New Cool Cassette instrument container, SmileGoods youth toothbrush
Angle-Ease Colorz and "Totally Cool Mouth" book
Personalized dental floss and movie marquee postcards

To view Practicon's complete product line, visit www.practicon.com or call 800-959-9505 for more information.