Zeiss Multimedia announces the Cinema ProMED 3-D video glasses
The Cinema ProMED video glasses allow patients to watch 2-D and 3-D movies, TV, and more without interfering with clinical procedures.

Sep 26th, 2014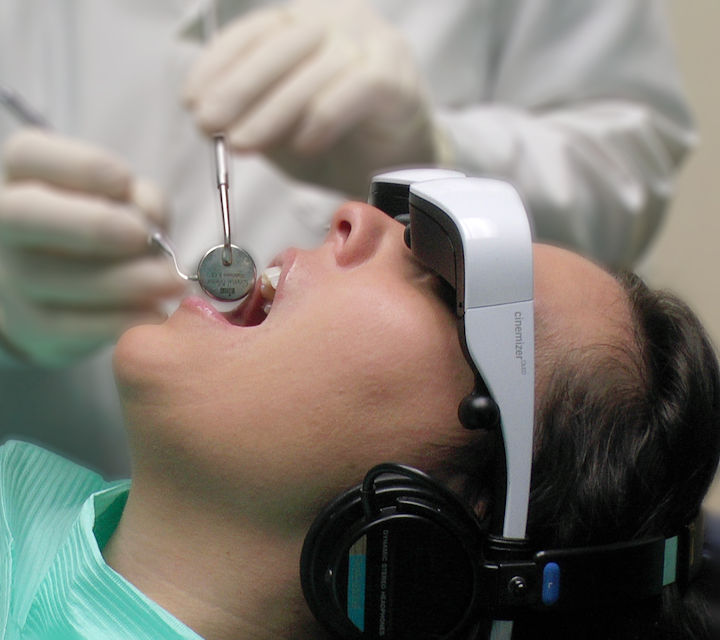 Increase your efficiency by making your patients more relaxed. The Cinema ProMED System by Zeiss Multimedia creates an immersive environment that transports your patients from the sights and sounds of a dental procedure to a place of tranquility. Patients can watch an assortment of 2-D or 3-D movies, TV shows, video games, or informational programs provided your office. They can select their favorites by plugging into a standard DVD player or their own iPad, iPhone, or iPod Touch.
The Cinema ProMED provides the equivalent of 1080p resolution. It is small and lightweight, and it does not interfere with clinician access. Its adjustable diopter settings allow for proper focus for every patient. The Cinema ProMED is a perfect complement for the high-tech dental office that will have patients telling their friends and family about the positive experience at your office.
The Cinema ProMED is distributed in North America by Total 3-D Solutions in Auburn Hills, Michigan. For more information, contact a Cinema ProMED representative by calling 1-855-969-3301, emailing info@cinemapromed.com, or visiting cinemapromed.com.