Operatory package with assistant's instrumentation offered
TPC Advanced Technology unveils Mirage operatory.

Apr 29th, 2014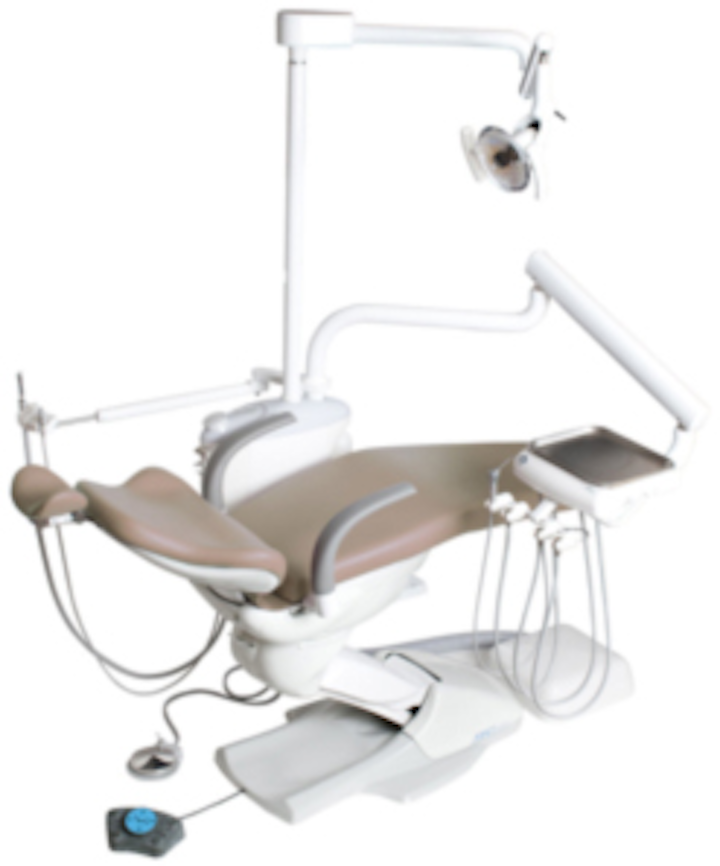 TPC Advanced Technology has unveiled the Mirage operatory package with assistant's instrumentation.

The operatory package speaks to patient comfort, operatory, and ergonomic needs. The streamline profile gives patients support with added support from the double-articulating headrest. The doctor's unit and assistant's vacuum package is within reach.

With the lucent halogen light and thin backrest, the Mirage helps ensure patient and operator comfort in office working conditions. The Mirage comes with a five-year warranty on the patient chair, unit, and one-year warranty on the operatory light.

For more information, visit http://www.tpcdental.com/Chair_Mounted_Systems.html or call (800) 560-8222.

To comment on this product, go to http://community.pennwelldentalgroup.com.