Pearls for Your Practice: Customized Assessment and Risk Evaluator from Philips
Dr. Joe Blaes evaluates one of his favorite dental products

May 12th, 2014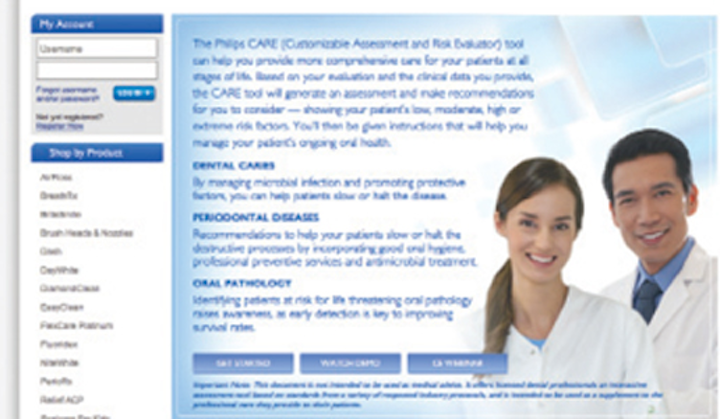 Dr. Joe Blaes, editor of Dental Economics, reviews Customized Assessment and Risk Evaluator (CARE) by Philips Oral Healthcare.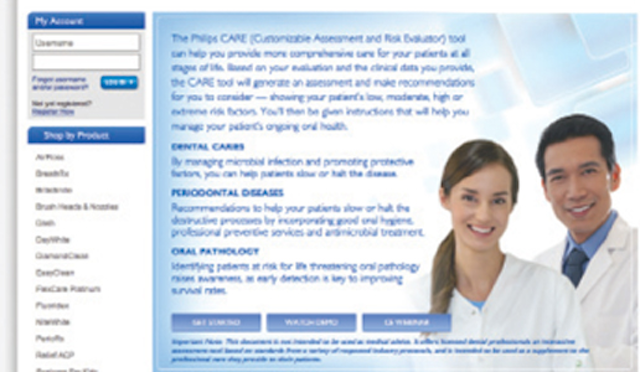 There is no standard protocol within the dental profession for diagnosing dental disease. Using industry-standard criteria and guidelines for each of three patient evaluations, the CARE web-based tool offers comprehensive risk assessment for dental caries, periodontal diseases, and oral pathology. Philips partnered with a team of leading experts to provide this resource to the dental profession. The CARE tool can help provide more comprehensive care for patients at all stages of life.
Click on the image to read the entire review from Dr. Blaes.
Read more