3M ESPE retraction capsule
3M ESPE product affords time-saving alternative to retraction cord and traditional retraction paste.
Apr 2nd, 2012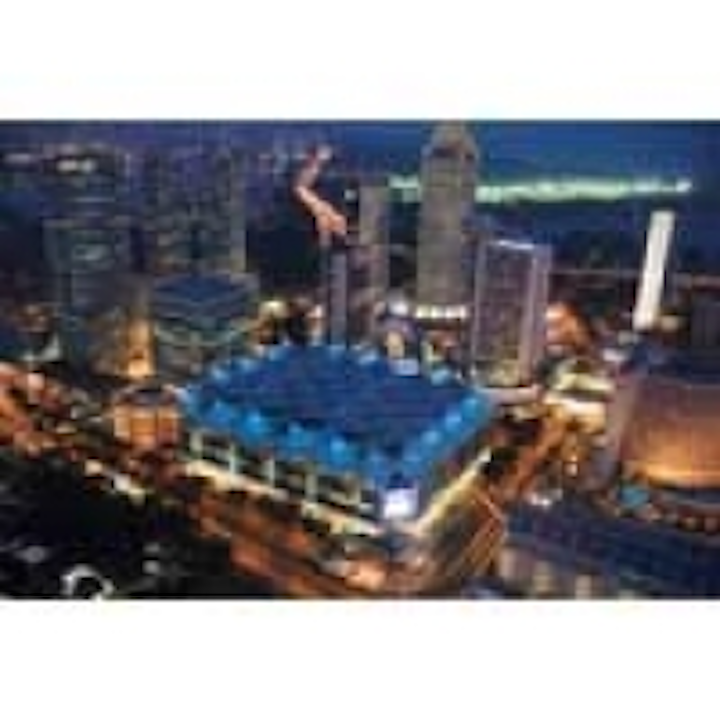 ST. PAUL, Minnesota--3M ESPE has introduces the 3M ESPE Retraction Capsule. Designed with an extra-fine tip that can be inserted right into the sulcus, the retraction capsule is a gingival retraction system that delivers astringent retraction paste using common composite dispensers. The time-savings enabled by the retraction capsule make it a convenient alternative to traditional gingival retraction methods such as retraction cord and other retraction pastes. Compared to retraction cords, the system can cut up to half the time from the gingival retraction procedure, and is up to 30% faster than the leading retraction paste while effectively deflecting the marginal gingiva and providing long-lasting hemostasis.3M ESPE developed the retraction capsule to give dentists a simple and time-saving solution for effective retraction. Shaped like a hummingbird's bill, the capsule's patented extra-fine tip is designed to actively open the sulcus and easily deliver the high-viscous astringent paste into the sulcus. Just as a hummingbird's bill has flexibility to allow more control, the capsule also has a flexible, soft-edge tip and an orientation ring, like a perio probe. Both of these features allow dentists more precise control and easy intraoral handling.Related information, click here.The dental professional can simply fix the retraction capsule in a composite dispenser, then insert its tip into the sulcus and slowly inject the material. After two minutes, the retraction paste can be removed with an air-water spray. Each unit-dose retraction capsule contains 15% aluminum chloride, recently recognized by researchers as being as effective as epinephrine soaked cord in reducing the flow of sulcular fluid. The single-use capsule also helps dentists avoid problems caused by cross-contamination. Because it's disposable, there are fewer preparation and process steps than competitive pastes.International field testing with more than 250 dentists has provided support for the product's ease of use. Testing with dentists who use retraction paste found that users appreciated the retraction capsule's easier application of retraction paste into the sulcus and better interproximal access. Dentists who use gingival retraction cord were impressed by the retraction capsule's convenience, and also appreciated the lower risk of post hemorrhage when using the capsules versus retraction cord. Overall, 84% of field test participants stated they would recommend the product to their colleagues. Retraction capsules are suited for any situation where a temporary retraction of the marginal gingiva and a dry and clean sulcus are required, such as material-based and digital impression taking and preparation of Class II and V fillings.The 3M ESPE Retraction Capsule is slated to be available in authorized distribution channels beginning May 1, 2012. For more information, visit www.3MESPE.com or call (800)-634-2249.To comment on this product, go to community.pennwelldentalgroup.com/.References available upon request from company.