4 progressive pediatric products
Amber Auger, RDH, MPH, identifies four pediatric products that she considers progressive for having helped improve the oral health of her pediatric patients.
Dec 19th, 2017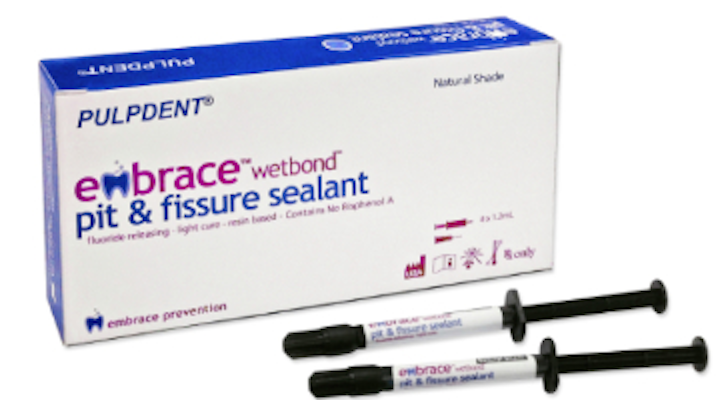 ACCORDING TO THE CENTERS FOR DISEASE CONTROL (CDC), one in five children between the ages of five and 11 has untreated tooth decay. (1) Providing education that increases the urgency of oral health for both patient and parent is essential to reducing the patient's risk of tooth decay. Selecting therapeutic chairside products and personalized home care products to meet the specific needs of the pediatric patient helps fulfill the preventive role of the dental hygienist.
Sealants: Embrace WetBond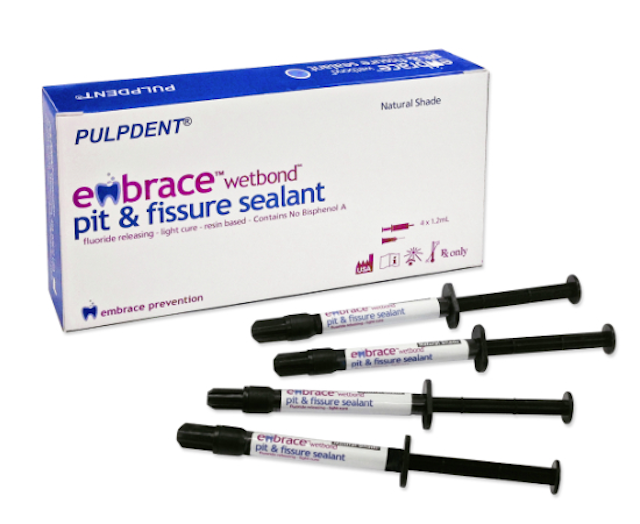 Properly placing sealants on active pediatric patients can be extremely challenging, but sealants can significantly reduce the risk of tooth decay. Embrace WetBond is a unique moisture-tolerant and resin-based pit and fissure sealant material. (2) The sealant material has bioactive properties that allow the sealant to respond to changes in the oral environment. Furthermore, the sealant forms a strong resin-hydroxyapatite bond that prevents microleakage. (3)
Interproximal care: Flosstime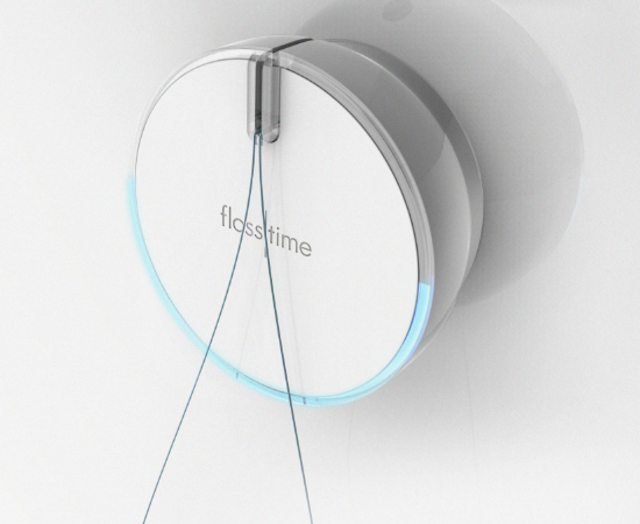 Flosstime is an automated floss dispenser with a modern look that adheres to the bathroom mirror. Equipped with a notification light, the device lights up with an orange frown when the patient does not floss and lights up with a blue smile when the patient does. Fun animal shapes easily clip onto the device to increase patient engagement. The device comes ready to use with two cartridges of floss, a floss holder, two batteries, adhesive backing, and animal shapes. (4) Programmable for multiple users, the device reminds and encourages both patients and parents to floss.
pH-balanced rinse: Closys

Closys is a gentle rinse with powerful benefits. The rinse is free of gluten, alcohol, dyes, sulfates, and triclosan. The mild mint and unflavored rinses are nonburning—if you can rinse with water, you can rinse with it. Cloralstan is the patented ingredient found in Closys that contains stabilized chlorine dioxide and kills 99.9% of bacteria in 10 seconds, which eliminates bad breath instead of covering it up. (5)The pH-balanced rinse helps prevent and alleviate symptoms of oral lesions, such as aphthous ulcers found in patients undergoing orthodontic treatment. Closys Silver offers the same gentle, pH-balanced formula with fluoride to further protect the patient from tooth decay.
Therapeutic mints, gum, and paste: Spry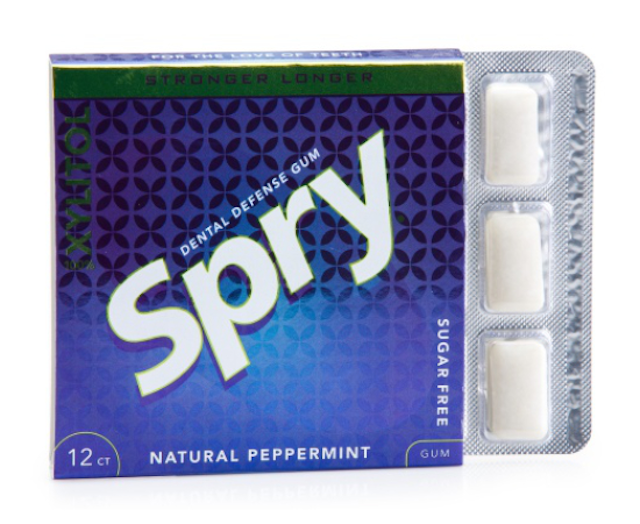 Xylitol is a natural sweetener that has been proven to effectively moisturize tissues and prevent bacteria from adhering and multiplying. (6) Spry offers a wide variety of products that can be used throughout the day, even on the go. Implementing a program that exposes the oral cavity to xylitol five times daily has been shown to decrease the risk of tooth decay. This can be as simple as chewing a piece of gum or a mint after a snack or meal. Mouth breathers can benefit from implementing the Xlear nasal spray daily, as the xylitol helps clear nasal and sinus congestion to increase nose breathing. Additionally, xylitol tooth eruption gel and a "chew-proof" toothbrush can enable parents to improve oral care at home.
Treating pediatric patients provides a unique opportunity for dental hygienists to build a strong foundation for preventive oral health with both patient and parent. Proper evaluation of the child's risk factors, such as medical history, diet, and brushing techniques, will enable the dental hygienist to recommend the appropriate preventive tools. The products listed above have changed the oral health of my patients.
---
Editor's note: This article first appeared in Pearls for Your Practice: The Product Navigator.Click here to subscribe. Click here to submit a products article for consideration.
---
References
1. Children's Oral Health. Centers for Disease Control website. https://www.cdc.gov/oralhealth/children_adults/child.htm. Updated November 10, 2014. Accessed November 21, 2017.
2. Strassler HE, O'Donnell JP. A unique moisture-tolerant, resin based pit-and-fissure sealant: Clinical technique and research results. Inside Dentistry website. https://www.aegisdentalnetwork.com/id/2008/10/a-unique-moisture-tolerant-resin-based-pit-and-fissure-sealant-clinical-technique-and-research-results. Published October 2008. Accessed December 18, 2017.
3. Proactive Dentistry. Pulpdent website. https://www.pulpdent.com/shop/category/embrace-wetbond-overview. Accessed October 30, 2017.
4. Healthy Smiles, Delivered. Flosstime website. https://flosstime.com. Accessed November 21, 2017.
5. Closys. Closys website. https://closys.com. Accessed November 21, 2017.
6. Ferreira AS, Silva-Paes-Leme AF, Raposo NR, da Silva SS. By passing microbial resistance: xylitol controls microorganisms growth by means of its anti-adherence property. Curr Pharm Biotechnol. 2015;16(1):35-42.
---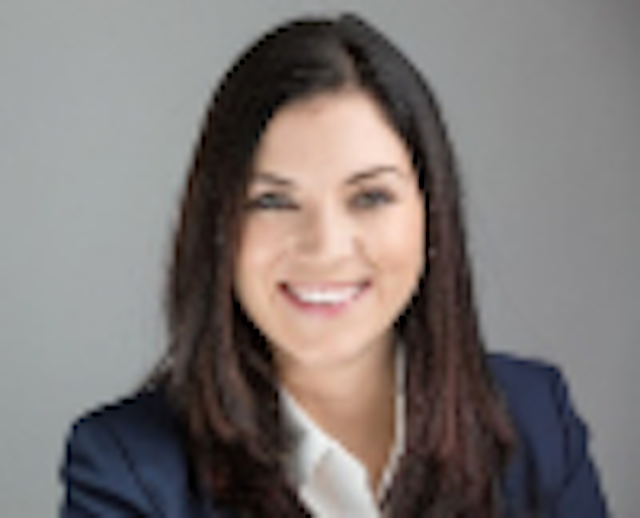 Amber Auger, RDH, MPH, is a hygienist with experience in multiple clinical settings, including facilities abroad. She obtained a master's degree in public health from the University of New England and a bachelor's in dental hygiene from the University of New Haven. She holds a part-time position at an elite dental office in Boston. She is a key opinion leader for several dental companies, a speaker, and a published author, and she can be contacted at amberaugerrdh.com.
---
For the most current dental product articles, click here.

---
For the most current dental headlines, click here.

---