Med Sleeves keep everyone happy in the dental office
MedSleeves keep everyone happy

Jun 12th, 2013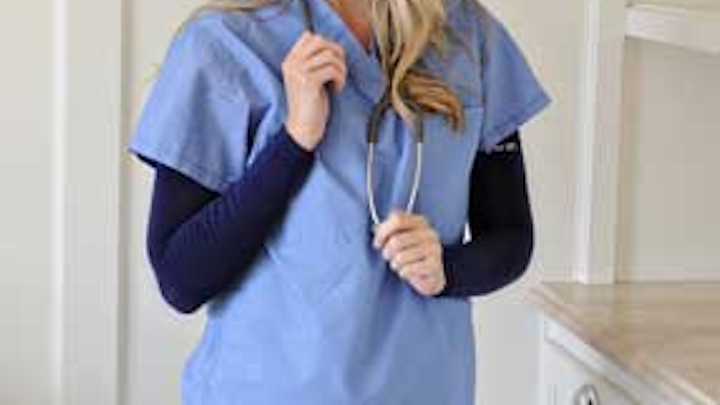 Med Sleeves are a repurposed product from the makers of Spirit Sleeves, who understand that everyone prefers to have the thermostat set at a different temperature, and that everyone occasionally needs that little extra layer of warmth to get them through the chill.
It's no secret that any office, whether it be dental, medical, or other, never offers the perfect temperature for everyone. Simply slip the Med Sleeves on your arms under your scrubs for an extra layer of warmth, and create a layered and colorful look at the same time. Stripes, plaids, colorful designs, and dozens of colors add up to offer 70 different looks from which to choose.

CONSIDER READING:Colgate is trying to patent caffeinated toothbrushes
CONSIDER READING:Mr. Thirsty from Zirc Dental suctions twice as fast

Spirit Sleeves were originally created to wear to ballgames when the game starts off chilly, then warms up. Not only are the sleeves functional, but available in team colors. The same is true for dental offices. Med Sleeves can match office theme colors, marketing colors, and more.
For more information, visit MED-SLEEVES.com, spiritsleeves.com, or call 888-430-9888, and be sure to use the promo code DENTAL for 50% off!