Komet USA announces tungsten-carbide cutter
Komet USA has introduced a tungsten-carbide cutter.
Nov 13th, 2018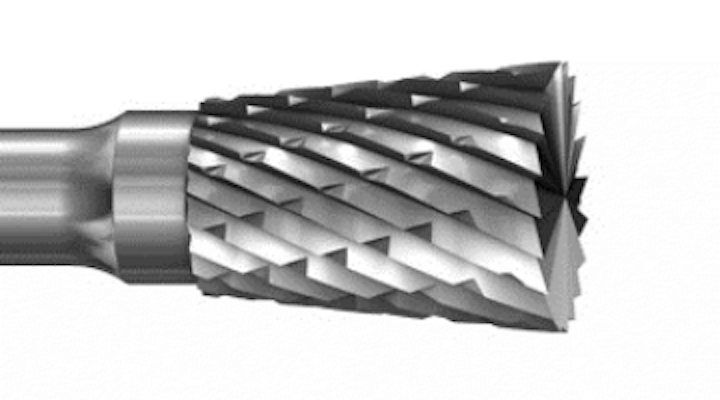 Komet's new H137E.104.060 tungsten-carbide E-Cutter with staggered toothing addresses the need for precision and efficiency when applying the Locator technique for implant-retained overdentures.
With a 6 mm diameter, the instrument can be employed as an alternative to ball-shaped burs to quickly create a perfect-sized open circle for placement of the Locator housing. The instrument's high number of offset blades with specially engineered E-toothing facilitates ergonomic work while cutting acrylic as well as plaster and dental alloys. The cutter is also ideal for extraoral chairside applications and for use in the dental laboratory.
For more information, visit kometusa.com.
---
For the most current dental product articles, click here.

---
For the most current dental headlines, click here.

---