iTero Element® Scanner with Timelapse Technology Helps Boost Chairside Acceptance
Discover how the iTero Element scanner with TimeLapse Technology benefits both practice and patient by streamlining and enhancing dental processes.
Sep 21st, 2016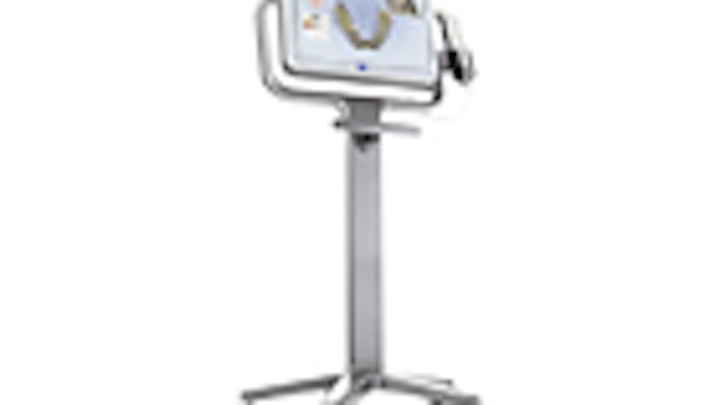 Intraoral scanning just made a huge stride forward thanks to the iTero Element® scanner with Timelapse Technology. This new upgrade for the iTero Element scanner allows practitioners to see progressive changes in their patients' teeth and gingiva, for comprehensive insight into potential treatment options. The iTero Element with Timelapse Technology is also a useful tool for improving chairside acceptance, as patients can see any possible dental concerns easily, and discuss how to address them on the spot.
"The iTero Element with TimeLapse Technology has been a game changer for me, and is easily the best investment I've made for my practice in 10 years. It has provided better clinical outcomes, as the TimeLapse feature shows me exactly where changes in the teeth and gingiva have occurred so I can provide more comprehensive, tailored treatment options. This in turn improves patient experience and chairside consults since my patients can visualize their progress without the hassle and downtime of traditional impressions. What's more, the iTero Element helps build trust with my patients, and trust is the most important thing we need for treatment acceptance.
"The iTero Element with TimeLapse Technology has helped me make huge leaps both in my chairside treatment acceptance rate, and in my practice as a whole.This is the way we now communicate with patients in our digital era – it's not the future, it is the present of dentistry! Stop guessing and start scanning – now!" - Dr. Stephane Reinhardt, DMD
Timelapse Technology enables you to take past digital impressions from your iTero Element digital intraoral scanner, then compare them on one screen with a current scan to view tooth movement, tooth wear, and gingiva changes in one three-dimensional image. Then, with the Element's touchscreen and intuitive interface, you can even zoom in on specific areas for a more detailed view of your Timelapse scan.
But this technology doesn't just streamline the process for the practitioner. It also significantly enhances the patient's experience. It's one thing to describe a problem to your patient – but if they can see it for themselves and understand exactly what the issue is and how it may be treated, you help to increase chairside acceptance and give them a far more satisfying overall experience.
The benefits of iTero Timelapse Technology are clear: a more efficient and capable practice, better chairside acceptance rates, and a superior practitioner and patient experience. And it's all brought to you by the iTero Element scanner.
About iTero and Align Technology, Inc.
As the industry leader in modern clear aligner orthodontics, Align Technology designs, manufactures and markets the Invisalign system, which provides dental professionals with a range of treatment options for adults and teenagers. iTero offers a 3D digital scanning system and services for orthodontic and restorative dentistry.
For additional information about iTero Element with TimeLapse Technology, visit iteroeconomics.com.