Clear aligner therapy: An esthetic approach to total patient care
Has your practice tapped into the clear aligner therapy market? It improve not only patients' esthetics, but also their overall oral health, not to mention your practice's bottom line.
Sep 25th, 2017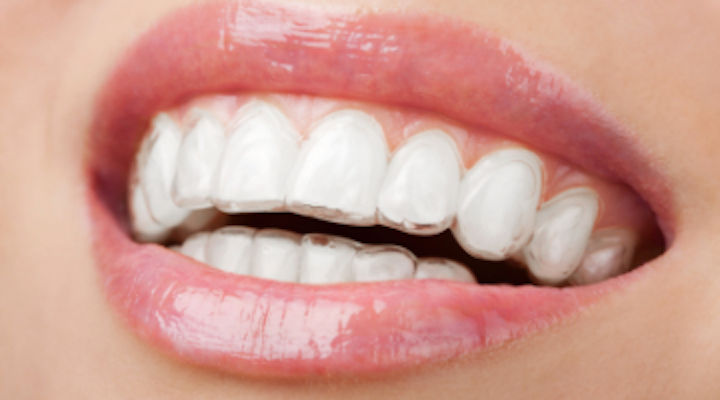 Gone are the days when dentistry focused on one tooth at a time. The ideal practice prides itself in providing comprehensive dentistry, which means providing general dentistry services as well as specialty care.

This article originally appeared in the Principles of Practice Management e-newsletter. Subscribe to this informative twice monthly practice management ENL here.
Orthodontia can be comprehensive in itself—it can enhance patients' esthetics, improve their periodontal health, reduce occlusal trauma (i.e., broken teeth), and reduce headaches. A clear aligner orthodontic therapy, such as Invisalign, should be considered as a treatment option to help achieve both an esthetic and functionally healthy dentition.
Malocclusion and periodontal health
The dentition that can maintain properly positioned teeth (ideal occlusion) can be preserved much better than teeth that are maloccluded, resulting in a better chance of maintaining long-term periodontal health and a reduced likelihood of chipping and breaking. Malocclusion can also cause temporomandibular joint disorders (TMD), gingival recession from increased occlusal forces, or an increased bacterial buildup that can lead to gingival inflammation and/or periodontal pocketing.
Malocclusion is often overlooked as a reason for these problems, and correcting the occlusion can promote the long-term health of patients' dentition and dramatically improve their esthetics. Some dentists and patients may choose to treat malocclusion by preparing teeth for crowns or veneers. While it may address the cosmetic concerns, this approach may not improve the underlying malocclusion.
Adults and orthodontics
In 2013 the American Academy of Orthodontics (AAO) estimated that 27% of all US and Canadian orthodontic patients are adults. A study conducted by the AAO concluded that 75% of adults surveyed described improvements in career or personal relationships, and that this boost was due to an enhanced smile from orthodontics. Furthermore, 92% of survey respondents said they would recommend orthodontic treatment to other adults.(1) For general dentists and orthodontists trained in clear aligner therapy, this presents a great opportunity to achieve practice growth as well as overall patient health. If dental professionals can show patients that aligners can help improve their smiles and overall oral health, they will increase the chances of case acceptance.
Clear aligner therapy can be a financially viable solution to help patients achieve optimal occlusal and periodontal health in an esthetic manner while also increasing business profitability. Malocclusion can affect approximately 75% of American adults.(2) Align Technology estimates that starting one case per week can result in a practice's increased annual production of over $200,000.(3) The use of CAD/CAM dentistry can further increase the profit margin and enhance case acceptance.
Getting started
The first step is to evaluate your patient base and determine whether clear aligner therapy would be a valuable treatment option for any of your current patients. If you have patients with crowded teeth, non-esthetic spacing, gum disease possibly worsened by misaligned teeth, TMJ, recession, or abfractions caused by malocclusion, then you have a plethora of opportunity in front of you.
The next step is to take a fundamentals course through a company such as Align Technology that will train you and your staff in basic treatments. Once you have the proper training, it is up to you to educate your patients about the benefits of clear aligner therapy and start changing their smiles for the better.
Based on current available data, providing clear aligner therapy can benefit both your patients and practice. It not only serves as a great treatment option to help achieve optimal clinical and esthetic outcomes for patients, it can also help increase practice growth.
---
For the most current practice management headlines, click here.

---
---
For the most current dental headlines, click here.

---
Nicole Smith, DDS, is a graduate of New York University College of Dentistry. She is a Pacific Cental Services ((PDS)-supported owner dentist and an Invisalign Preferred Provider. Dr. Smith is a PDS Institute faculty member and serves on the Advisory Board for The New Dentist magazine.
References
1. Adults are seeking orthodontic treatment in record numbers. Dental Tribune America website. dental-tribune.com/articles/news/usa/28968_adults_are_seeking_orthodontic_treatment_in_record_numbers.html. Published April 30, 2016. Accessed June 7, 2017.
2. Brunelle JA, Bhat M, Lipton JA. Prevalence and distribution of selected occlusal characteristics in the US population, 1988-1991. J Dent Res. 1996 Feb;75 Spec No:706-13.
3. Grow your practice with Invisalign brochure. Align Technology website aligntech.com/solutions/invisalign. Published 2014. Accessed June 7, 2017.