Diagnosis and treatment for Breakthrough Clinical pathology case: No. 2
In the March issue of Breakthrough Clinical, Editorial Director Stacey Simmons, DDS, presented a pathology case. Here, she discusses the answer and her recommended treatment. Read it to see if you concur.
Apr 1st, 2015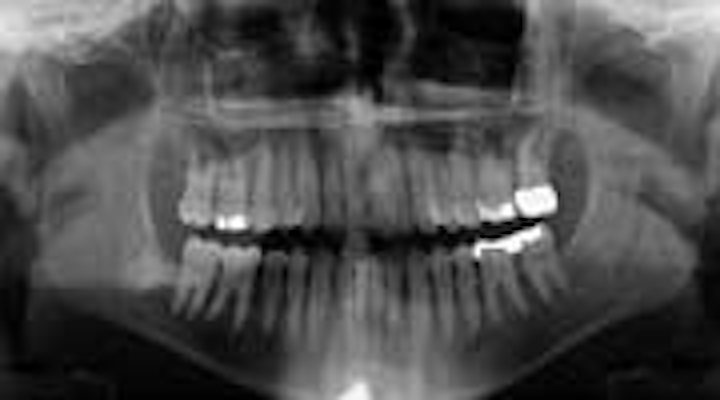 In March, we presented a pathology case: Read about the case.Here's the answer and the recommended treatment …
Dentigerous cyst. A dentigerous cyst is "an odontogenic cyst that surrounds the crown of an impacted tooth, caused by fluid accumulation between the reduced enamel epithelium and enamel surface, resulting in a cyst in which the crown is located within the lumen and root(s) outside". (1) Typically, dentigerous cysts remain asymptomatic, but large growths have been known to produce swelling and pain. The most common teeth involved are the unerupted maxillary and mandibular third molars or maxillary cuspids. (1) The highest incidence occurs during the second and third decades of life. (2) The recommended treatment is complete enucleation, which reduces the possibility of potentially dangerous cells remaining in the region after surgery to form residual cysts, ameloblastomas, or other lesions. (2)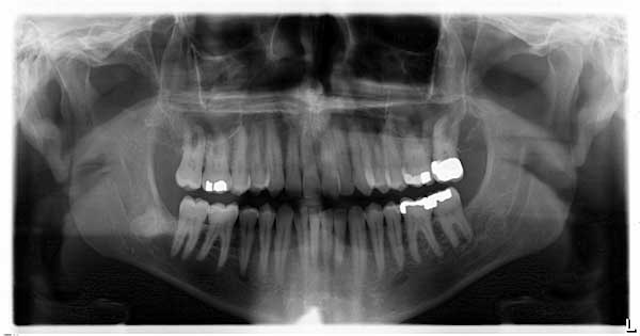 In this particular case, the patient was referred to an oral surgeon and the lesion was removed. Histology confirmed the diagnosis, and the patient has been seen on a regular basis without any complications or recurrent lesions. The bone has filled in nicely and No. 18 is vital. The coronal portion of No. 32 was removed due to the wrapping of the roots around the inferior alveolar nerve.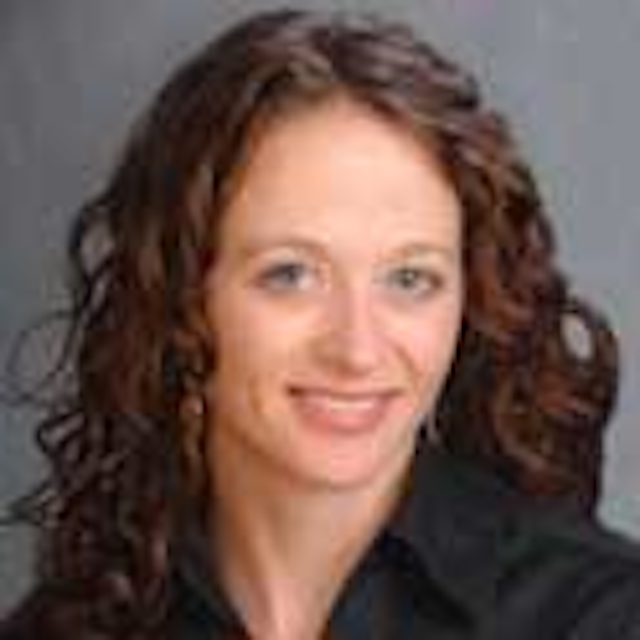 Stacey L. Simmons, DDS, is in private practice in Hamilton, Montana. She is a graduate of Marquette University School of Dentistry. Dr. Simmons is a guest lecturer at the University of Montana in the Anatomy and Physiology Department. She is the editorial director of PennWell's clinical specialties newsletter, DE's Breakthrough Clinical with Stacey Simmons, DDS, and is a contributing author for DentistryIQ, Surgical-Restorative Resource, and Dental Economics. Dr. Simmons can be reached at ssimmonsdds@gmail.com.
ADDITIONAL READING ...
Breakthrough Clinical pathology case: No. 1
Answer to February's Breakthrough Clinical pathology case: No. 1
References
1. Sapp JP, Eversole LR, Wysocki GP. Contemporary Oral and Maxillofacial Pathology. Mosby Publishing; 1997;42-43.
2. Wood NK, Goaz PW. Differential Diagnosis of Oral and Maxillofacial Lesions. 5th Edition. Mosby Publishing; 1997;283-285.